SAN DIEGO — We kicked off the week with sunshine across the county on Monday. There were a few cumulus clouds over the mountains, but it was a mostly sunny day as our weekend storm system continues to exit east. Showers in the forecast will be a thing of the past this week as the trifecta of dry air, hot temperatures and gusty winds elevate fire weather concerns. Santa Ana winds are set to return Wednesday.
Temperatures were on the mild side for Monday as they peaked below seasonal. Much of the same can be expected for Tuesday. The marine layer will be patchy at best tonight through tomorrow morning. Expect a mostly sunny Tuesday for 'America's Finest City' and the entire county.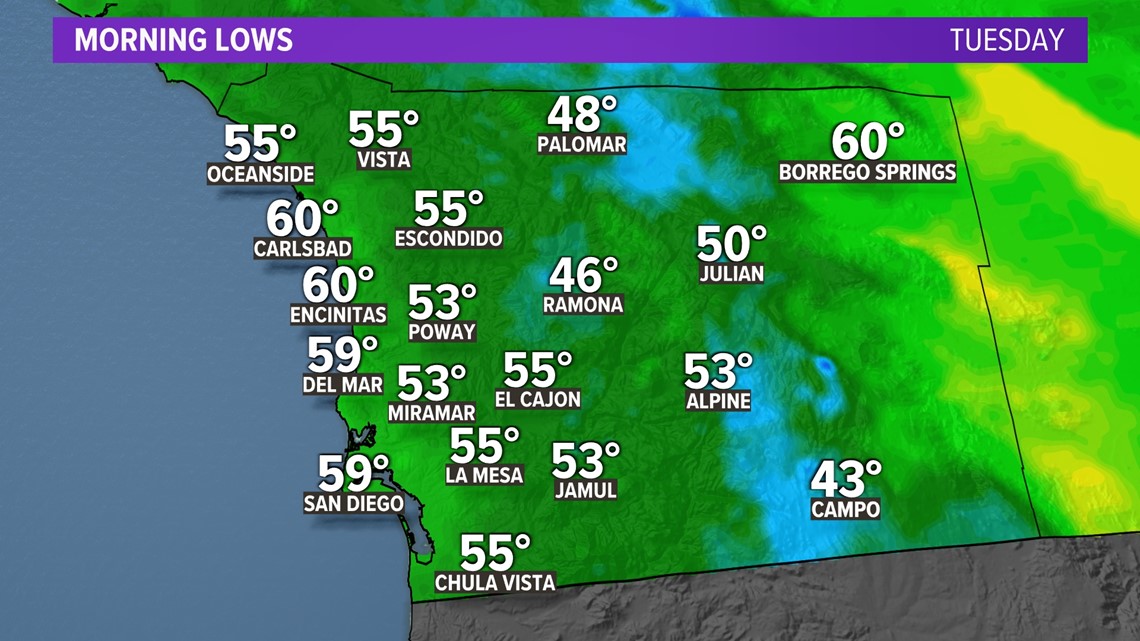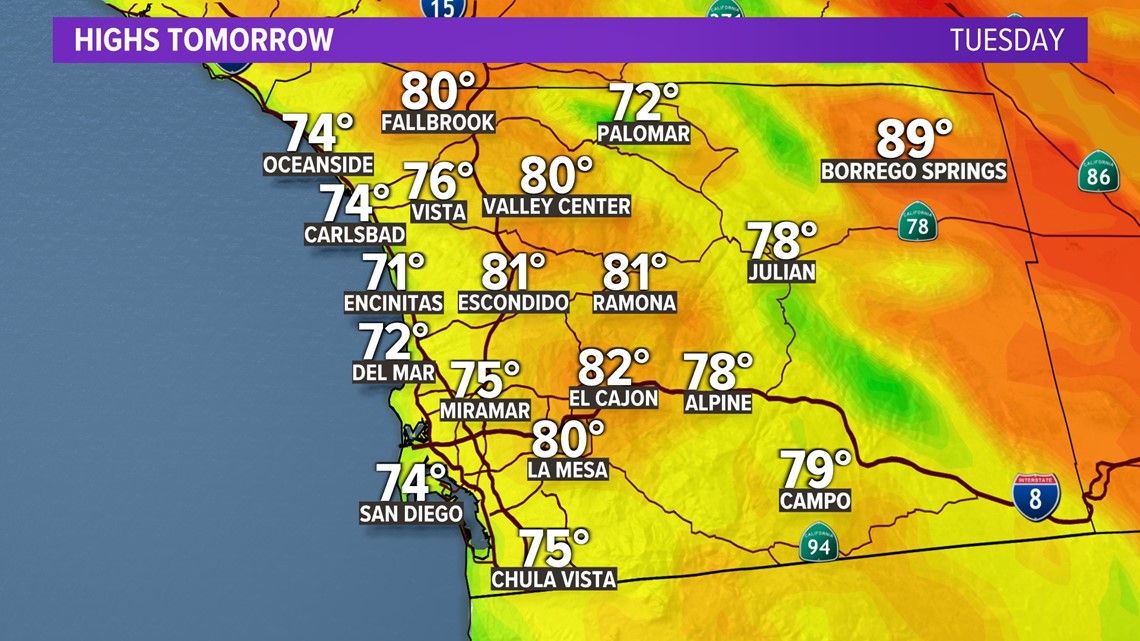 As the week progresses, offshore winds will pick up with a shifting high pressure system. The winds will be relatively weak on Tuesday with a breeze in-store for most of the day. They will pick up more speed on Wednesday through Friday. The strongest winds are expected on Thursday with gusts peaking 20 - 35 mph, some isolated areas along the 8 and 10 through mountain passes are forecast to reach 45 mph before onshore flow picks up again by the weekend.
As of Monday evening, this looks to be a weak Santa Ana wind event. But we should still be cautious as the dry airflow reduces our relative humidity values to 10 - 20%, especially in the afternoons Wednesday through Friday.
The last factor will be the heat. Daytime highs will peak 10 to 15 degrees above seasonal Wednesday through Saturday. The 80s will return to the coastal and metro cities with 90s dominating inland areas, west of the mountains.
SEASONAL (AVERAGE) HIGHS:
Coast/Metro near 76 degrees
Inland valleys near 83 degrees
Mountains near 74 degrees
Desert near 95 degrees
We had a strong end to our water year due to rain events including over 12 Atmospheric Rivers and impacts from Tropical Storm Hilary. In fact, most of the county reached a surplus, but the vegetation has been drying out. Due to this Santa Ana wind event, expect elevated fire weather concerns during the second half of the week.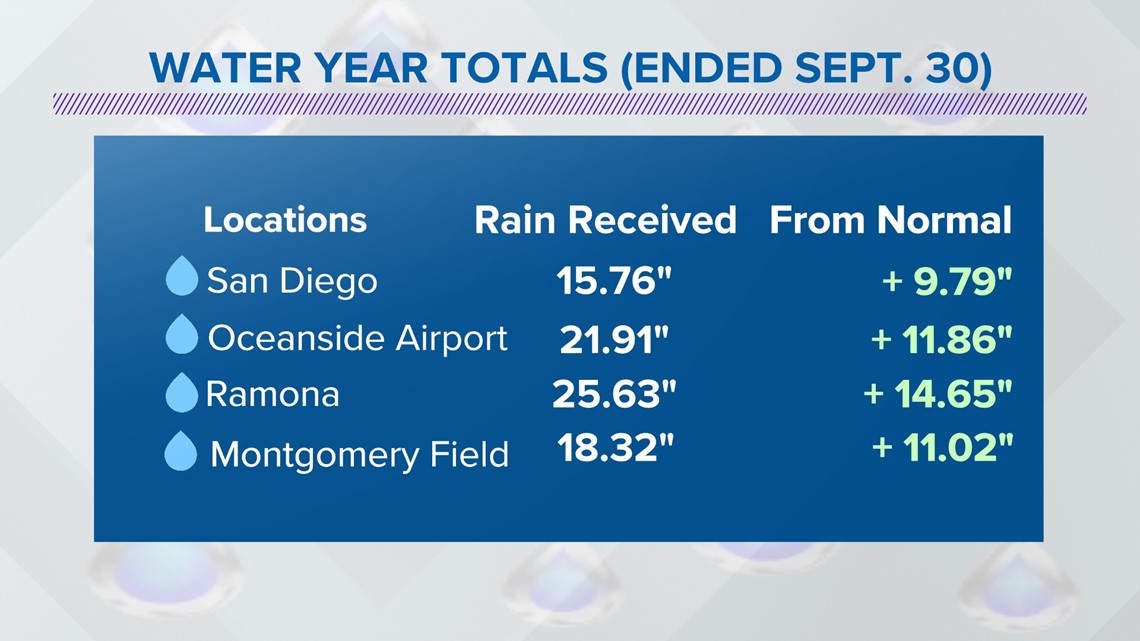 The surf will remain two to four feet with a moderate risk of rip currents at our local beaches through Wednesday.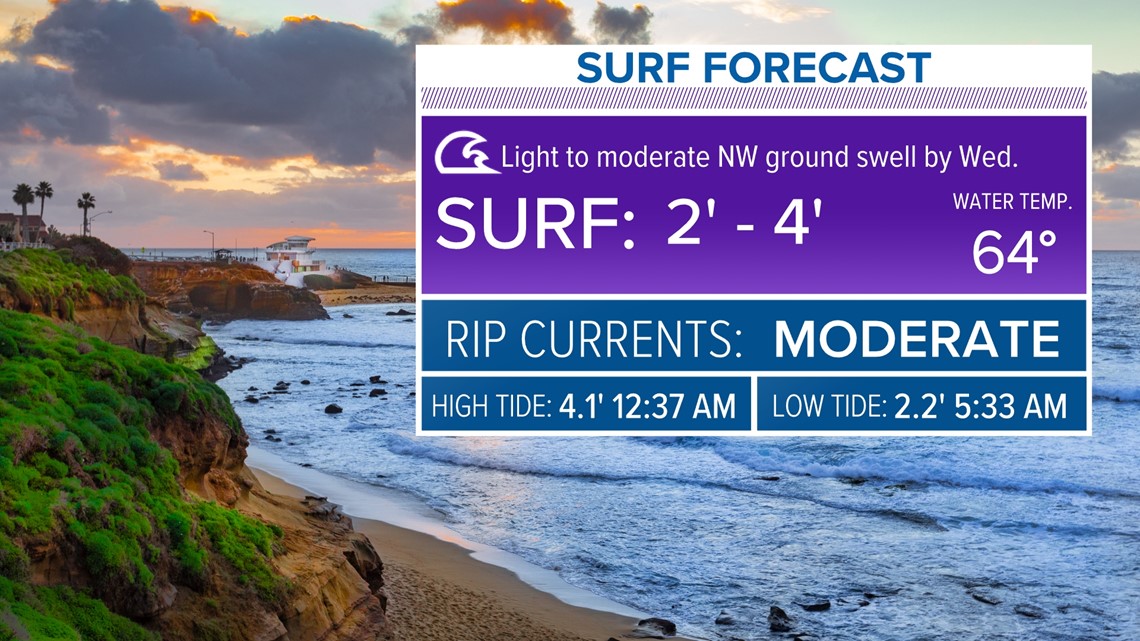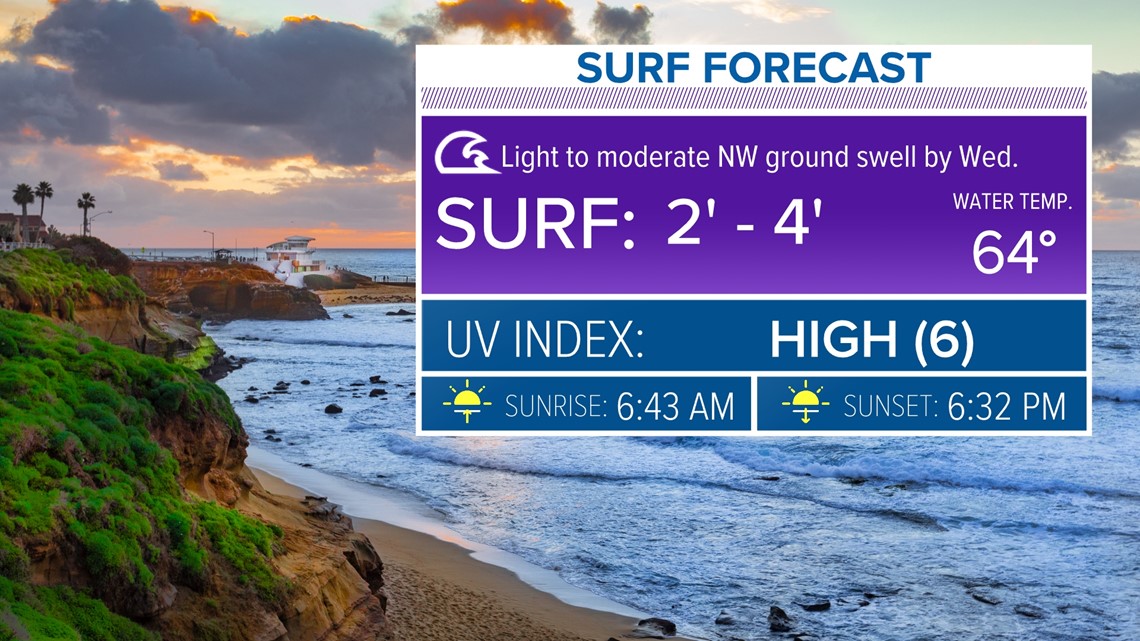 Stay current on the microclimate forecast by downloading the CBS 8 app on your cell phone and the CBS 8+ app on Roku and Amazon Fire TV. There you'll find all our newscasts, specials, the latest weather forecasts, breaking news, and much more.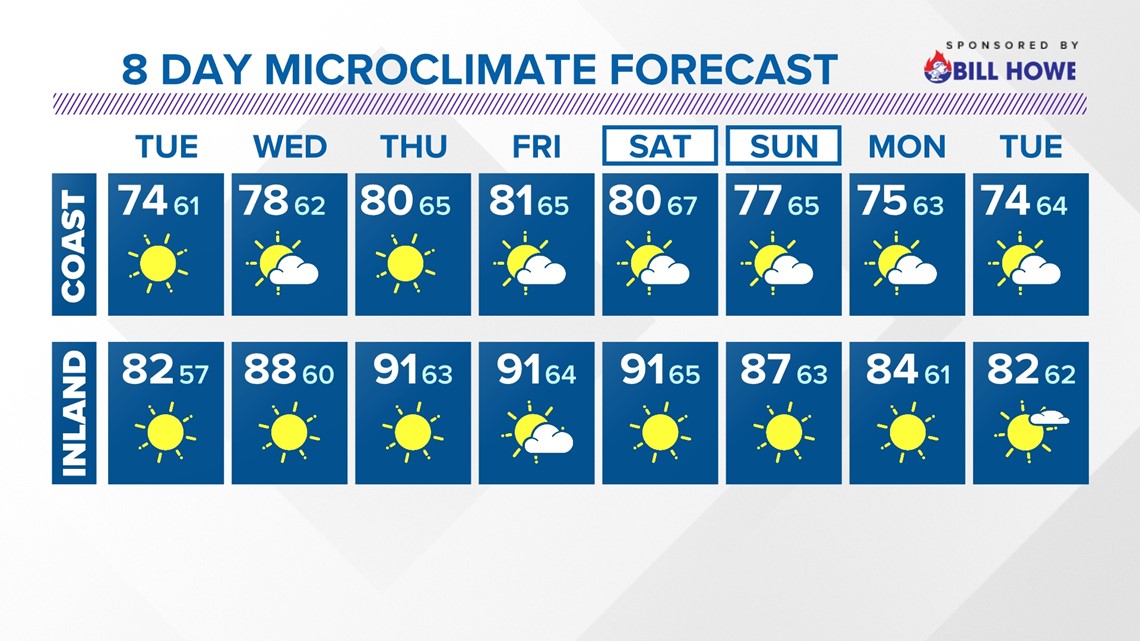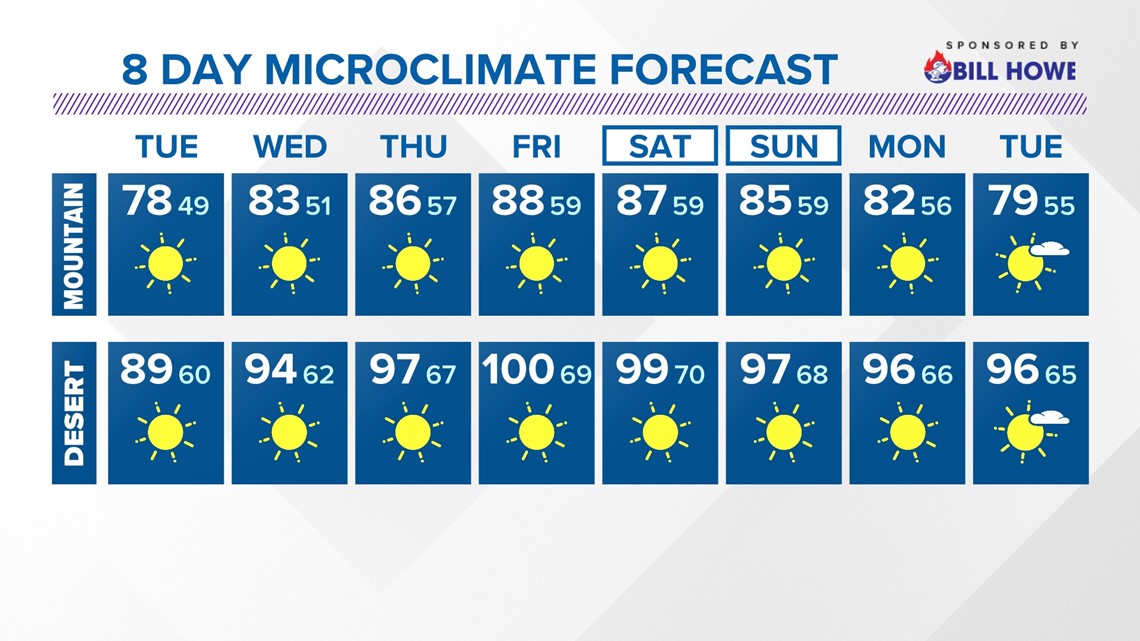 HERE ARE MORE WAYS TO GET CBS 8: