SAN DIEGO (NEWS 8) — News 8 and the San Diego Padres teamed up for a special Innovate 8 community project on Thursday.
Matt started by talking about what it means to be a meteorologist and showing a video of a behind-the-scenes look at a day at News 8 studios.
Forest Cannon from Scripps Institution of Oceanography – who is also a former minor league player – brought a weather balloon and explained the ways it is used. He and a colleague also threw schwag to the kids in attendance – and it looked like Forest's cannon of an arm (pun intended) still works.
From the National Weather Service, Jimmy Taeger and Dan Gregoria brought a portable weather station to show kids how they create forecasts.
Of course, a day at Petco Park, wouldn't be complete without photo-ops with the Padres Swinging Friar, giveaways from the popular Pad Squad and a visit from a pro player!
The day wrapped up with a Q&A with all the Weather Education Day guests where Matt Baylow was asked if he liked working in San Diego. See what he had to say below:
More highlights from Padres Weather Education Day:
Padres player Carlos Asuaje speaks to the crowd on Weather Education Day: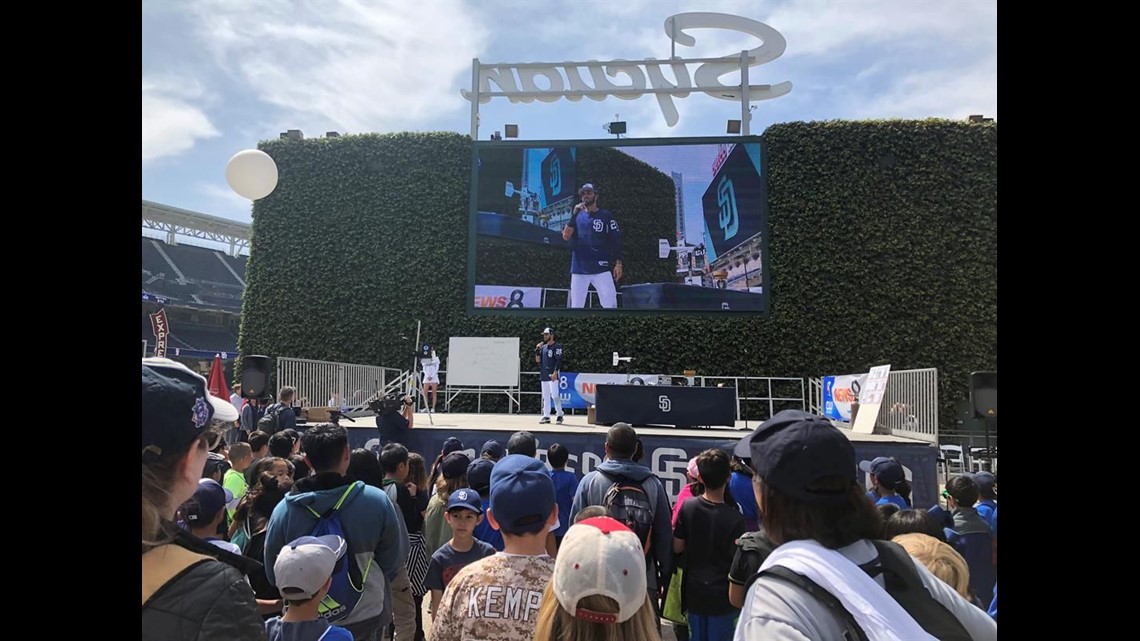 Another successful Innovate 8 community project:
Thank you to everyone who joined us!