On some field trips, students stare and stand, but at others they roll up your sleeves. "Hi everybody, nice to see you. Welcome," said Staci Hurley. She is Community Outreach Educator with the San Diego Humane Society hosting students from the San Ysidro. "Has anyone ever met a pig before?" asked Staci. "This Porky Pine."
Staci started the tour by having the kids play with pigs and puppies. The children could be the next generation of animal care specialists. "Absolutely," said Staci. "We care for more than 50,000 animals a year."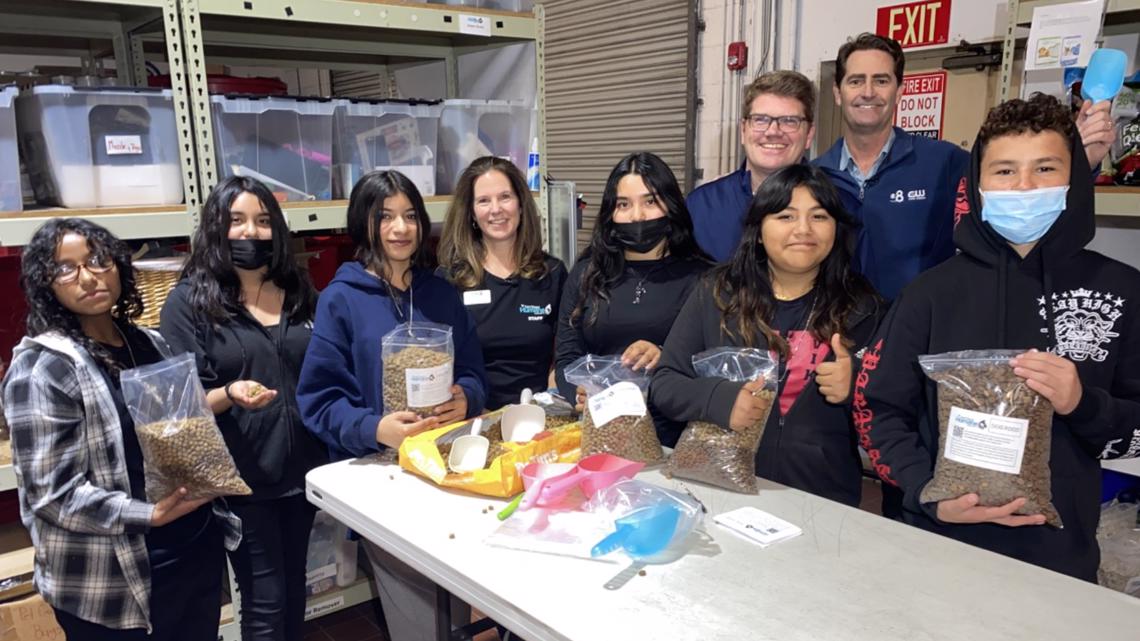 This is a new program for South Bay children. "Touching the animals, feeding the animals," said Tim Graham is a program coordinator for San Diego City Parks and Recreation Department. After school the kids go to city recreation centers and then get whisked away to learn about animal care. "Correct. It's a pretty good gig," said Tim.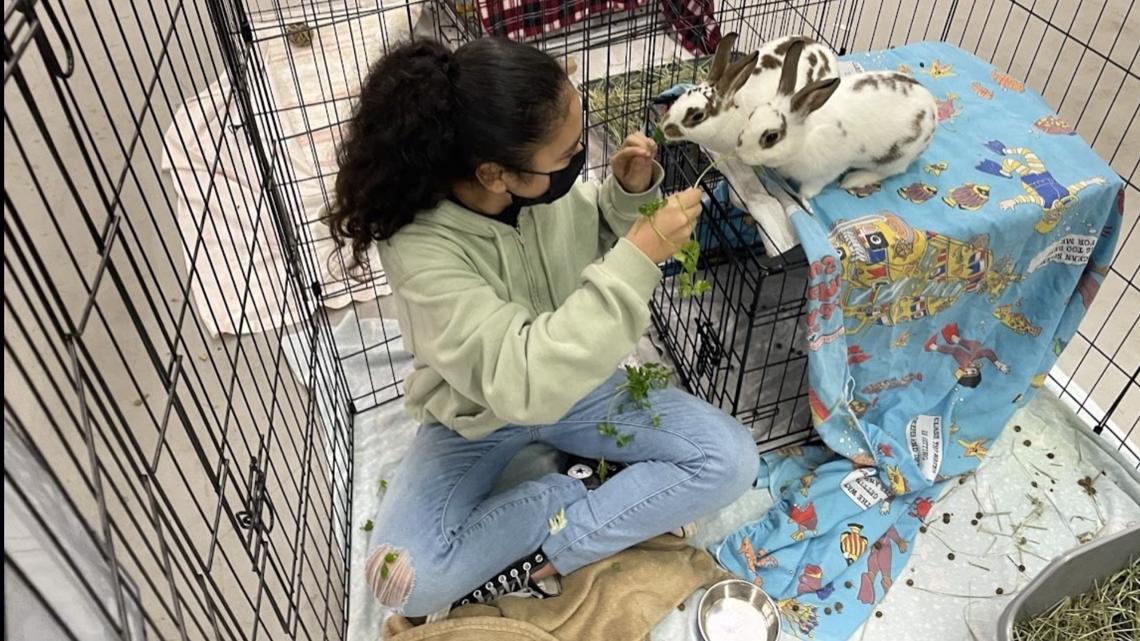 It takes 600 employees to run the shelter. "We have over a thousand animals that care in our care," said Staci. The shelter offers a wide range of job opportunities. "We have graphic designers, we have a videographer we have a social media person," said Staci.
A Humane Society Officer taught students how to scan microchips and wrangle rattlesnakes. "You are in the strike zone right here," said the officer. 13-year-old Myshawn Mitchell practiced with a plastic snake with fake fangs.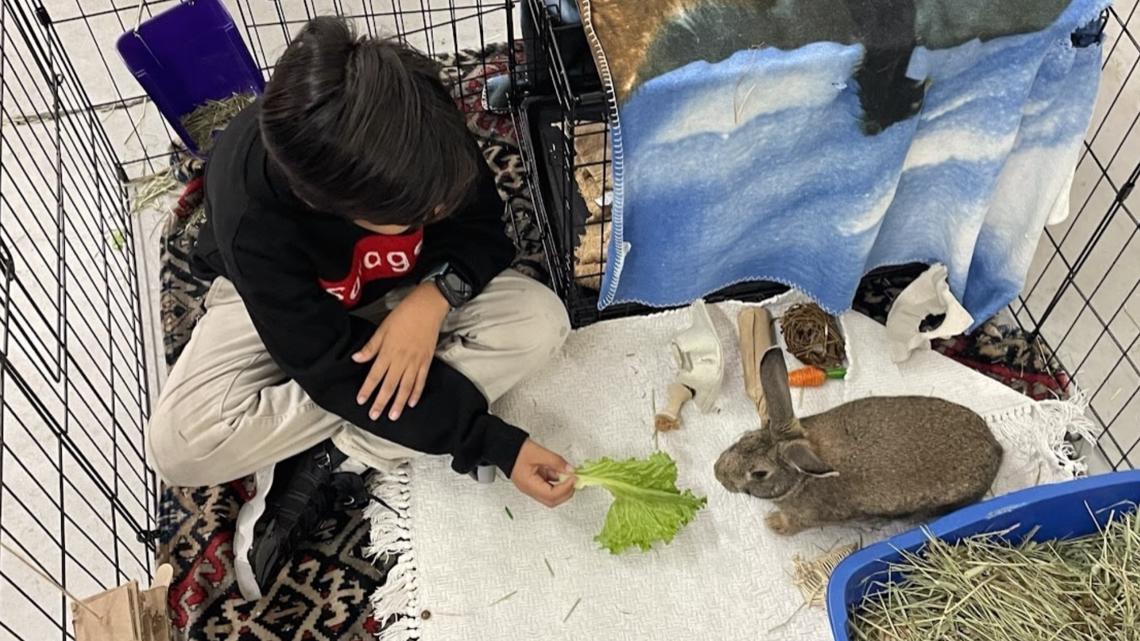 If young adults have a passion for animals, the San Diego Humane Society will put them to work. "Yes, absolutely," said Staci who then took the children to feed rabbits. Four legs and fur come in all different shapes a sizes. " I really love bunnies," said one student. I could not say the same about a rat that was placed on my shoulder. "I feel like he is nibbling on my ear, is that what is happening?" I asked.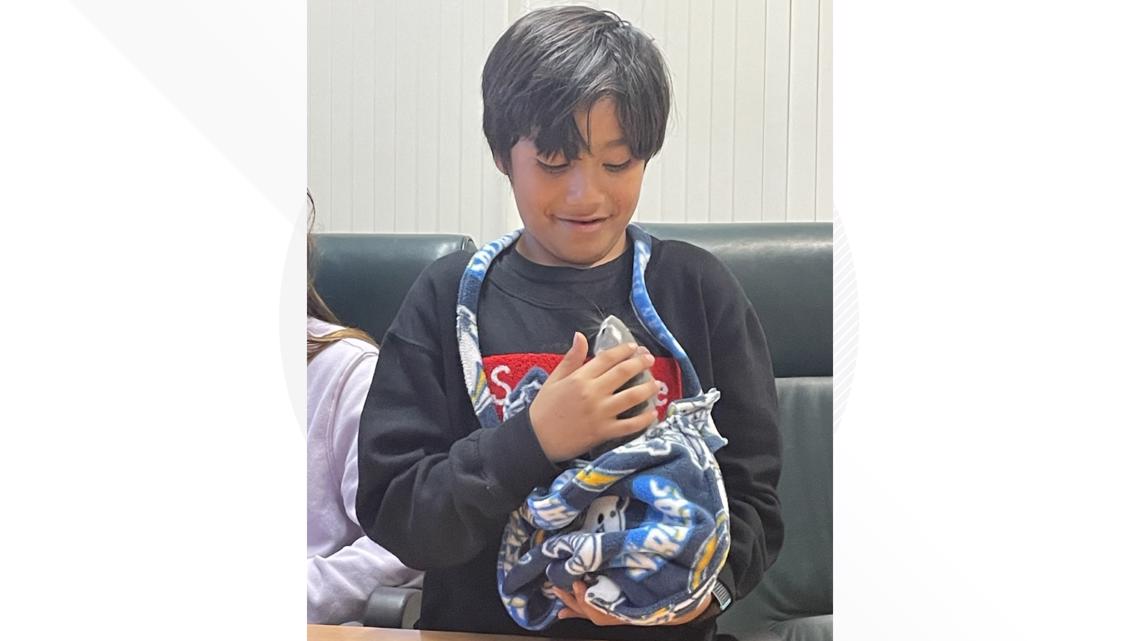 Students also packed kibble into bags for the shelter's Pet Pantry which offers free pet food to families in need. I asked Bel Hernandez if there was something she learned from the camp that made her want to work for the shelter. "This," she said. "Packing up the food, it's so easy and I am having fun doing it." I then asked Bel which cute animal she would want to take home. "It was the pig," she said with a laugh.
This spring, the City of San Diego is bringing teens from Teen Centers South of Interstate 8 for field trips to SDHS to get a hands-on experience of what it's like to work at an animal care facility.
They have tours scheduled in March, April and May.
Watch more Zevely Zone content below