SAN DIEGO — We were basking in the sunshine as cool temperatures lingered across the county. Our recent storm system moved in over Colorado by Tuesday as a weak ridge nudged in over Southern California from the Pacific. Most daytime highs peaked in the 60s across the county, 5° to 15° below seasonal, today.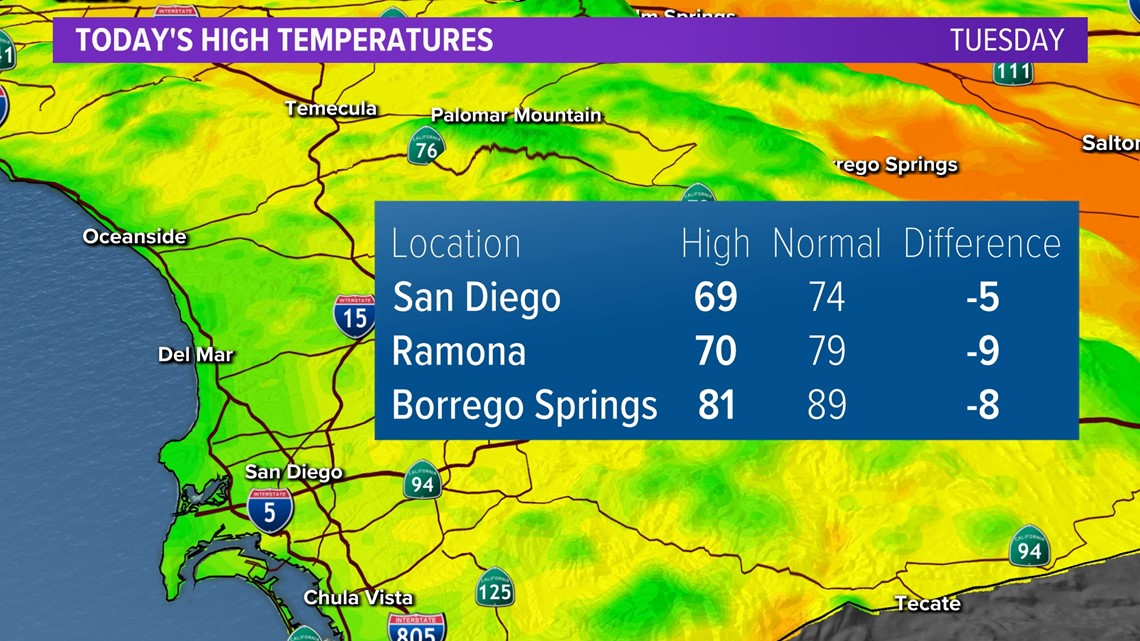 For the rest of the night, expect more chilly to cool temperatures. Continued onshore flow will push low clouds and patchy fog across the coast and western valleys tonight through Wednesday morning.
A weak upper ridge of high pressure will build over the Southwest through Thursday. This will bring us more afternoon sunshine with slightly warmer temperatures each day. Regardless of the warming trend, most daytime highs will still peak below seasonal.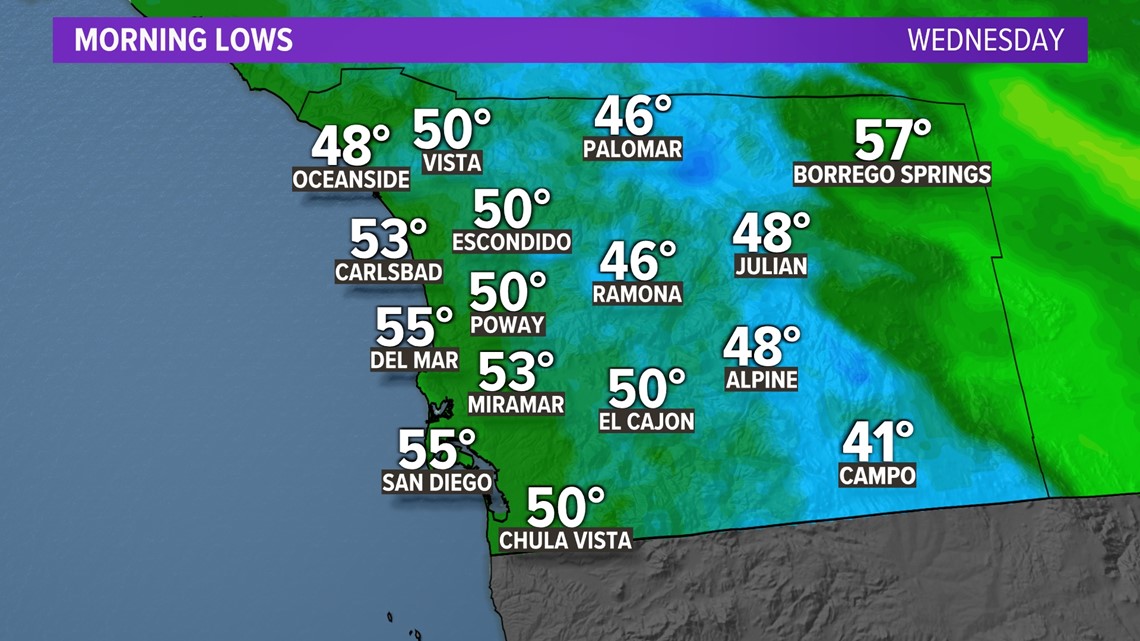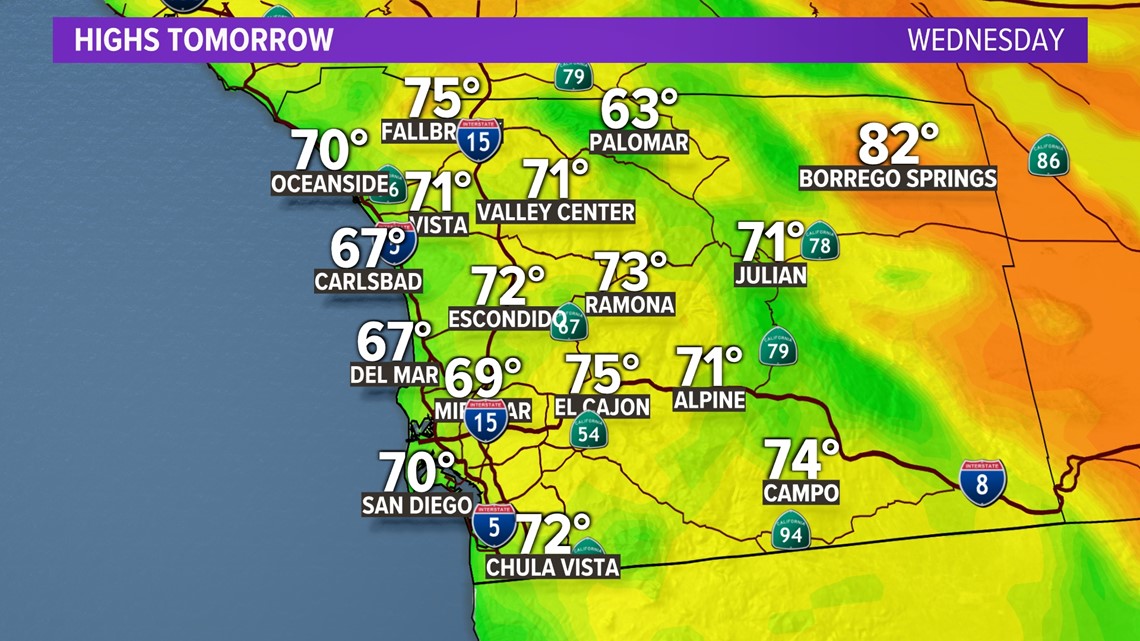 ALONG THE COAST THROUGH WEDNESDAY: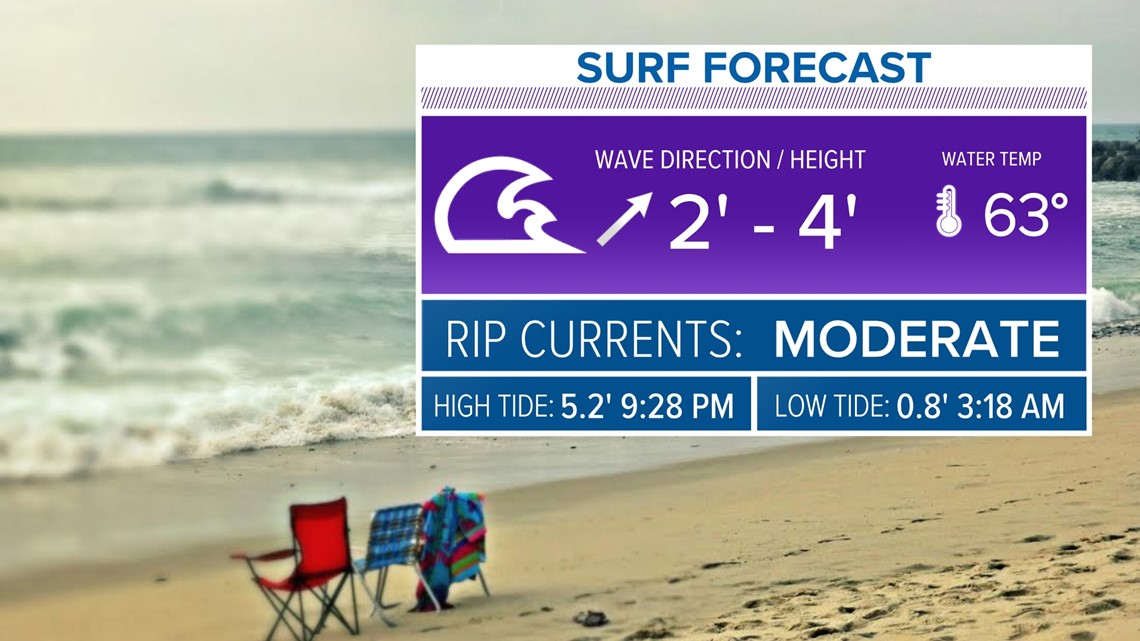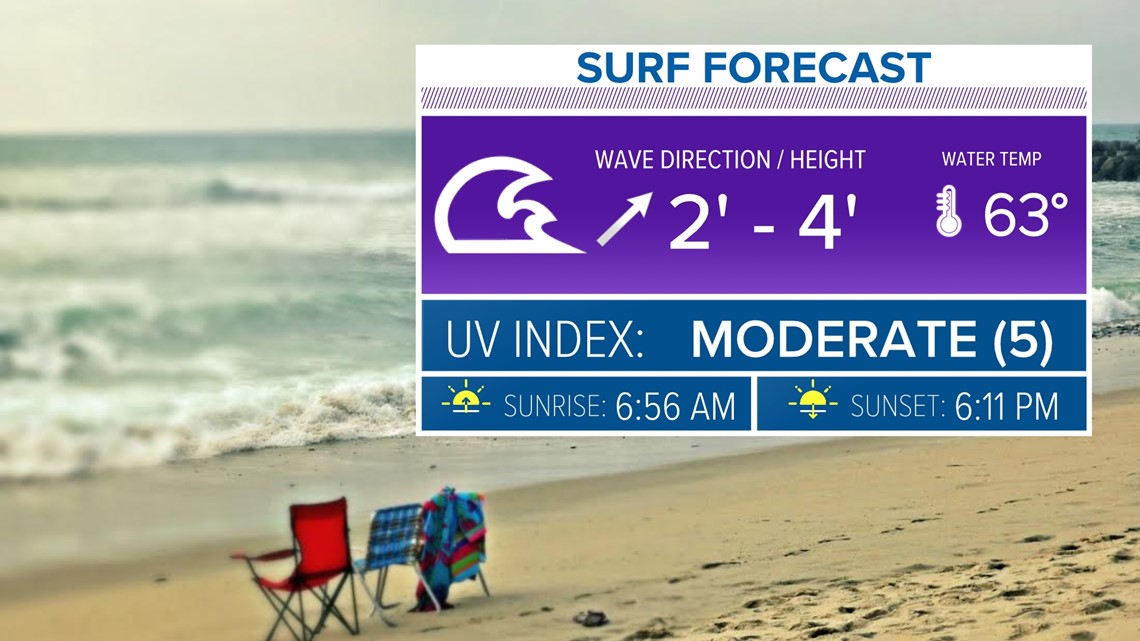 A trough pattern over the west will send a series of lows in our direction. This will trigger a stronger onshore flow, passing clouds, deeper marine layer and cooler temperatures from Friday through the start of next week. Heavy rain and snow will mainly impact Northern California and across the Pacific Northwest through Monday of next week.
Further deepening of the trough could send a rainmaker in our direction. We could see showers by Monday night with a good chance for countywide light to moderate rainfall on Monday. Models are still pinpointing the timing and amount. But what is certain, temperatures will drop below seasonal again with gusty westerly winds, strongest in the mountains and desert.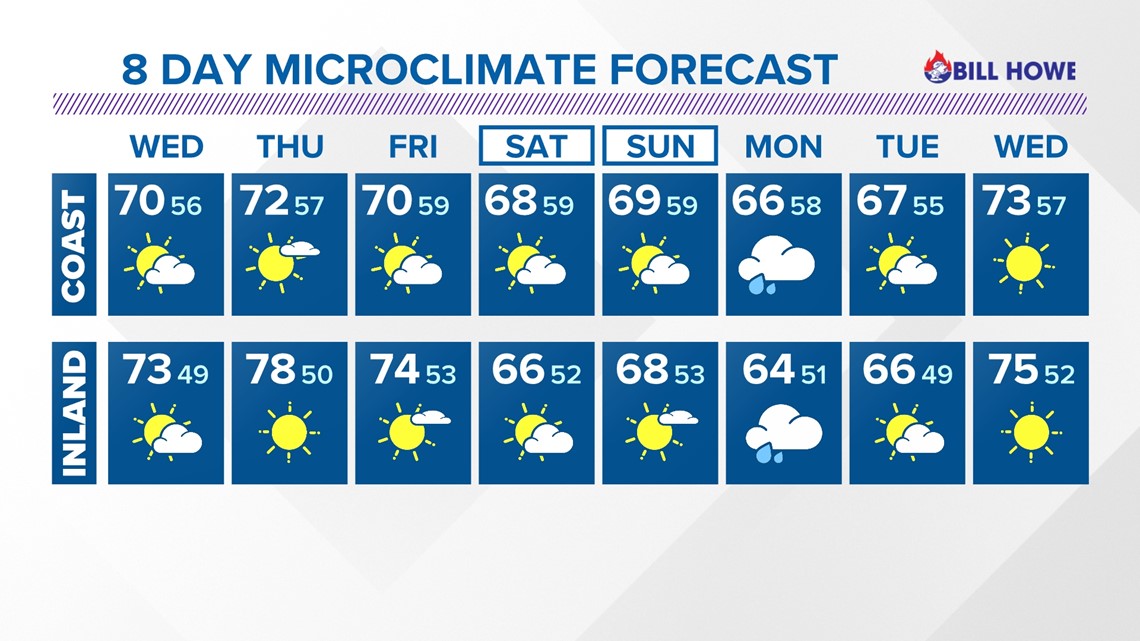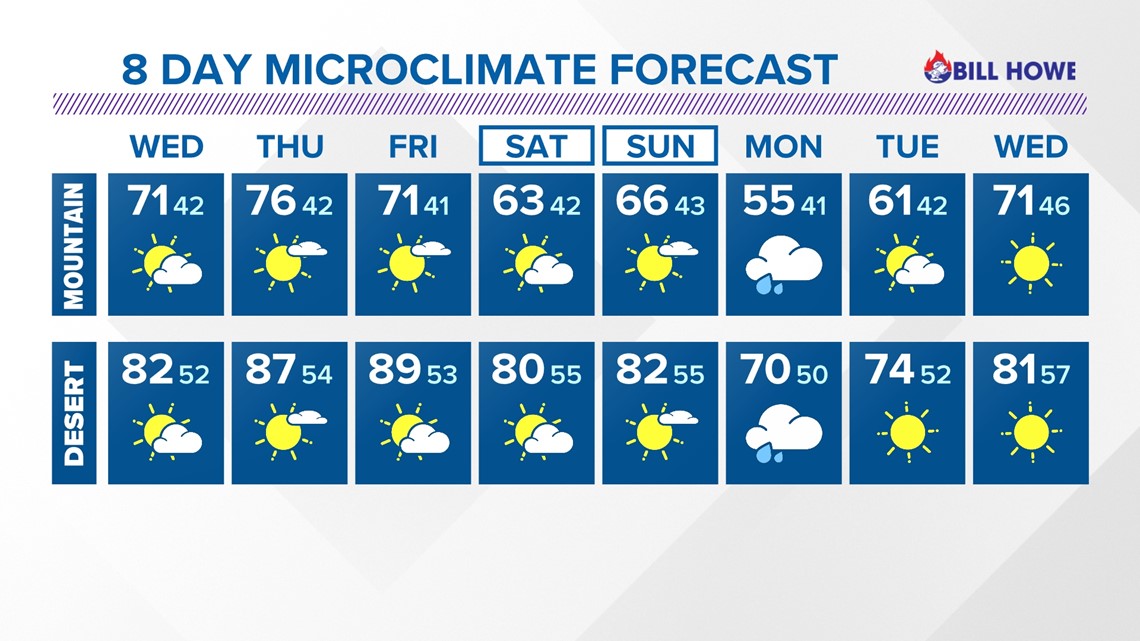 Lightning, thunder and hail across San Diego County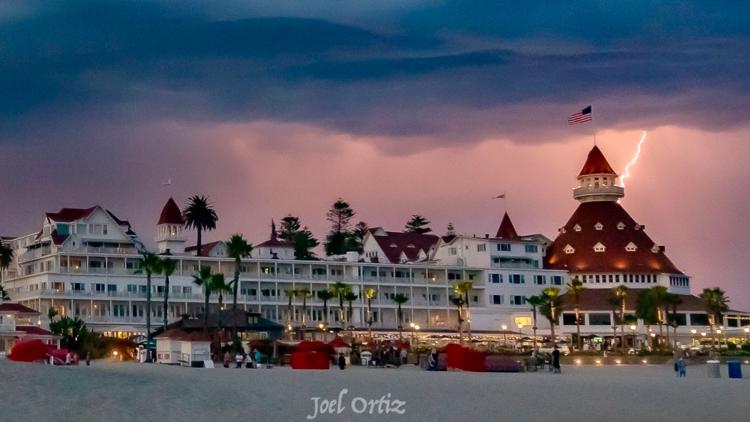 PHOTOS: San Diego weather - October 2021