SAN DIEGO — There was a jump in temperatures today, especially across the valleys and mountains, due to the return of Santa Ana winds and a building ridge over the region. Instead of highs in the 60s winning out, we had widespread highs in the 80s today.

High pressure and a tight pressure gradient from passing storm systems will keep offshore flow intact through Thursday morning. North to northeast winds will be from 15 - 25 mph with gusts peaking from 35 - 45 mph. This will lead to elevated fire weather conditions for especially along the coastal mountain slopes and below passes and canyons during this timeframe.


This offshore airflow will aid in warming temperatures above seasonal, west of the mountains, by 10° to 15°. Temperatures were warm today and are expected to be even warmer tomorrow.

SEASONAL (AVERAGE) HIGHS:
Coast: 74°
Inland valleys: 78°
Mountains: 66°
Desert: 86°
The surf continues to subside along the coast. The surf will lower to 3' - 5' through Friday as a high risk of rip currents remains present.


The ridge will weaken by Halloween weekend as another trough of low pressure moves in along the West Coast. Onshore flow will resume and deepen the marine layer each night and morning through Monday. Additionally, our temperatures will cool near to below seasonal across the county to kick off November.


Lightning, thunder and hail across San Diego County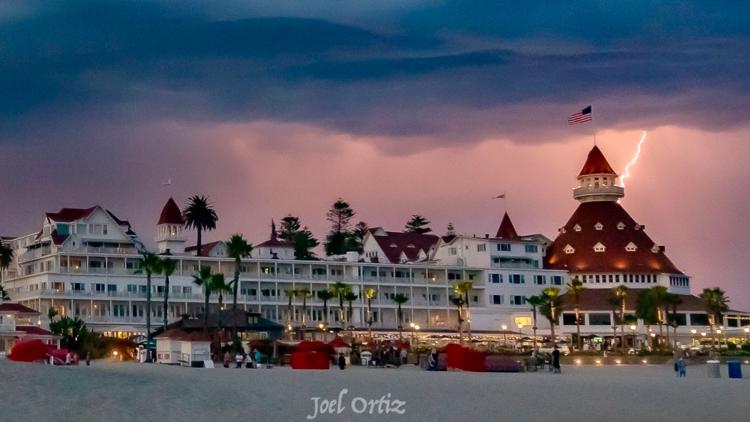 PHOTOS: San Diego weather - October 2021