SAN DIEGO — Tropical moisture streamed in across San Diego County on Friday. With an area of low pressure to the north of us and a ridge of high pressure to the southeast, remnant moisture from once Tropical Storm Kenneth funneled in across our county creating a damp and dreary end to the work week.
Chances were low, but they were still present for drizzle to light measurable rain on Friday. Most areas saw less than 0.10", enough to slick roads and leave some raindrops on your car. A chance for more of this activity remains in the forecast before 11:00pm Friday.
Click here to check out our radar.
HERE'S WHAT WE SEEN SO FAR: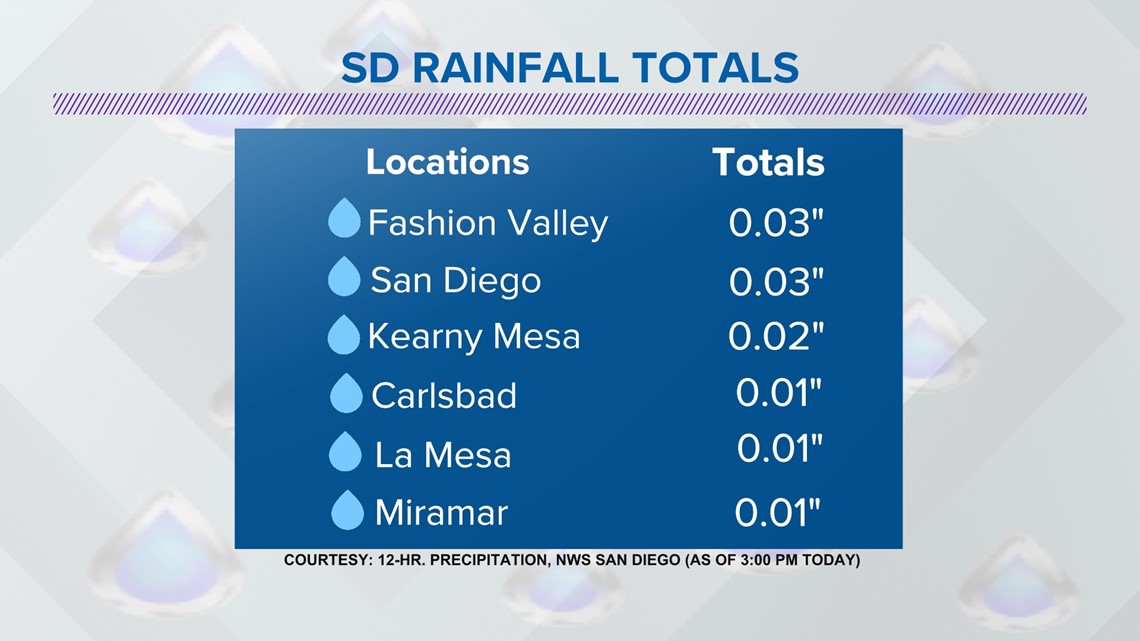 The tropical moisture from once "Kenneth" will filter out over the weekend as a ridge of high pressure moves in across the region. We will start off the morning with passing clouds, but afternoon sunshine is expected on Saturday and Sunday. Temperatures will respond by warming up, especially on Sunday with 80s making a comeback. Despite the warm up, our daytime highs will still be below seasonal because the ridge will be rather weak as low pressure systems continue to track to the north of us.

SEASONAL (AVERAGE) HIGHS:
Coast/Metro near 77 degrees
Inland valleys near 86 degrees
Mountains near 77 degrees
Desert near 99 degrees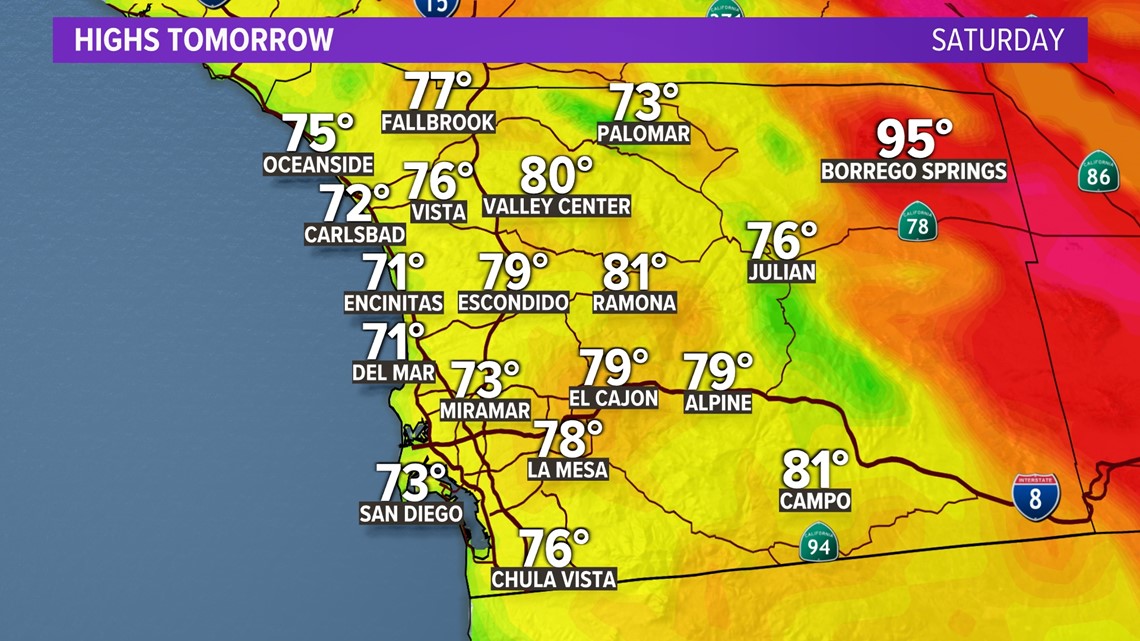 NOT A BAD WAY TO KICK OFF THE FIRST WEEKEND OF FALL!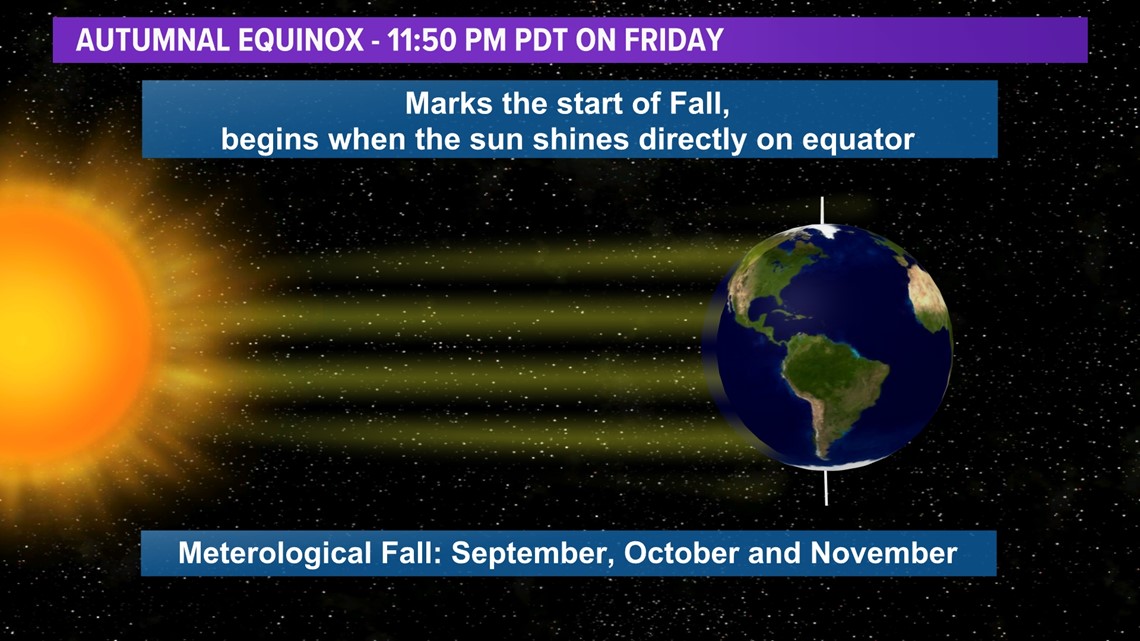 Expect the surf to remain from one to three feet with a low risk of rip currents through Sunday. Also expect a small southerly swell on Sunday from "Kenneth" before the mix of northwest wind and ground swells returns next week.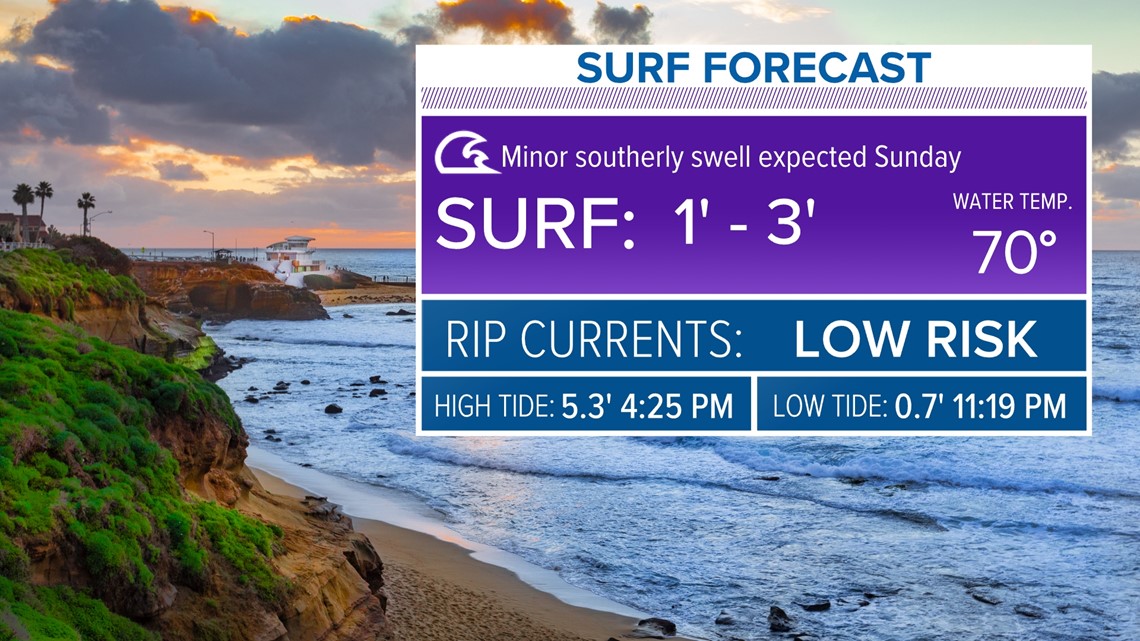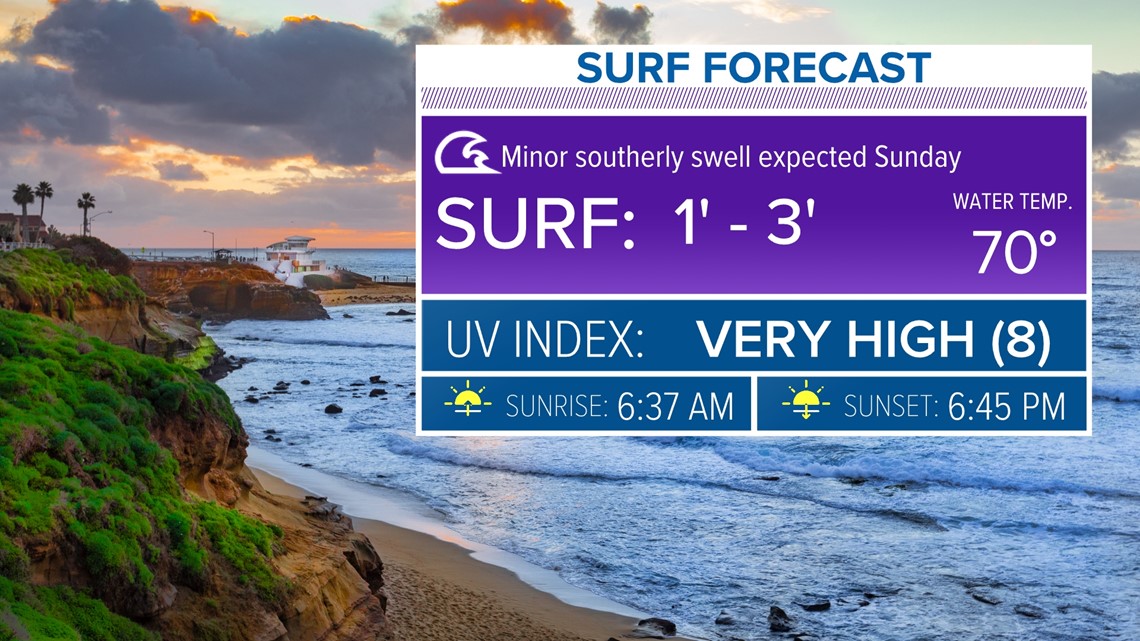 Expect the return of 80s inland with the 70s along the coast in the afternoon hours for much of next week. High pressure will also lead to a shallow marine layer. Dense fog could be an issue in the days ahead.
Stay current on the microclimate forecast by downloading the CBS 8 app on your cell phone and the CBS 8+ app on Roku and Amazon Fire TV. There you'll find all our newscasts, specials, the latest weather forecasts, breaking news, and much more.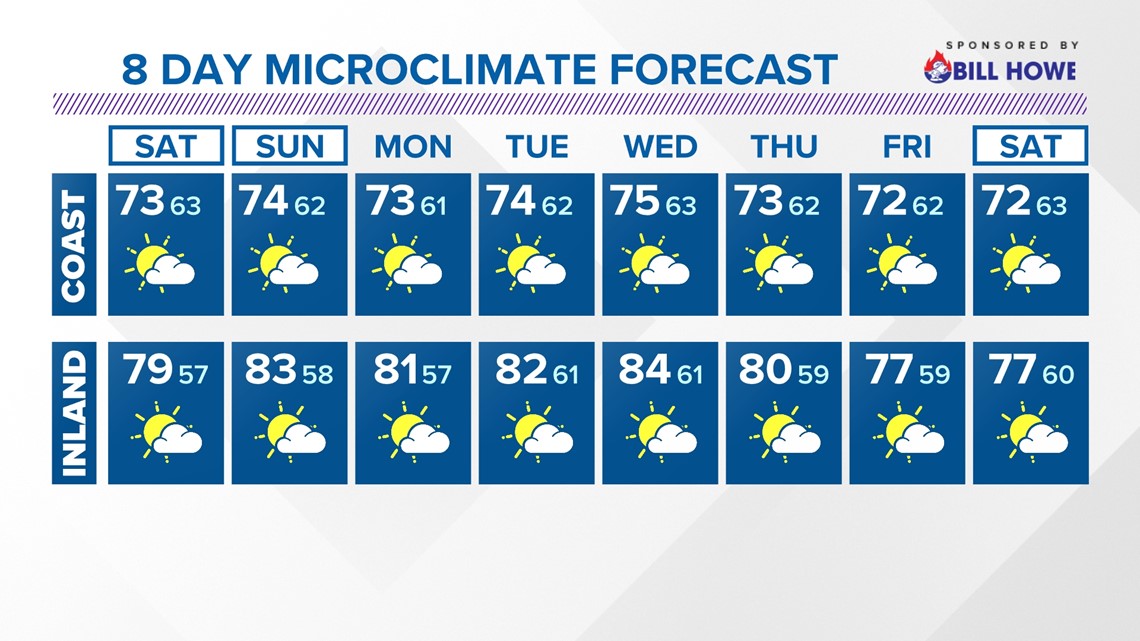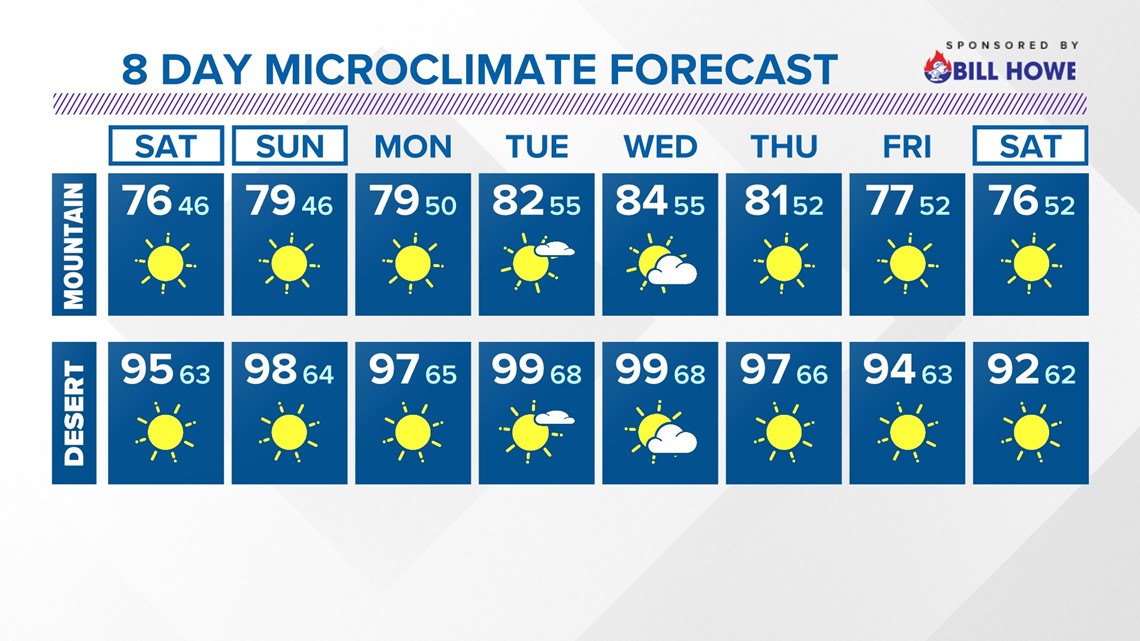 HERE ARE MORE WAYS TO GET CBS 8: