SAN DIEGO — The heat and humidity remained on repeat across the county today with isolated thunderstorms in the mountains and desert this afternoon and evening. Daytime highs continued to peak near to up 2° to 8° above seasonal. Coastal clouds stretch about 10 mile inland with our cloud base around 800 feet, denoting a decent layer of overcast skies that are limiting visibility around a few coastal mountains but not affecting many spots beyond that. Clouds will clear by the afternoon and partly cloudy to mostly sunny skies can be expected.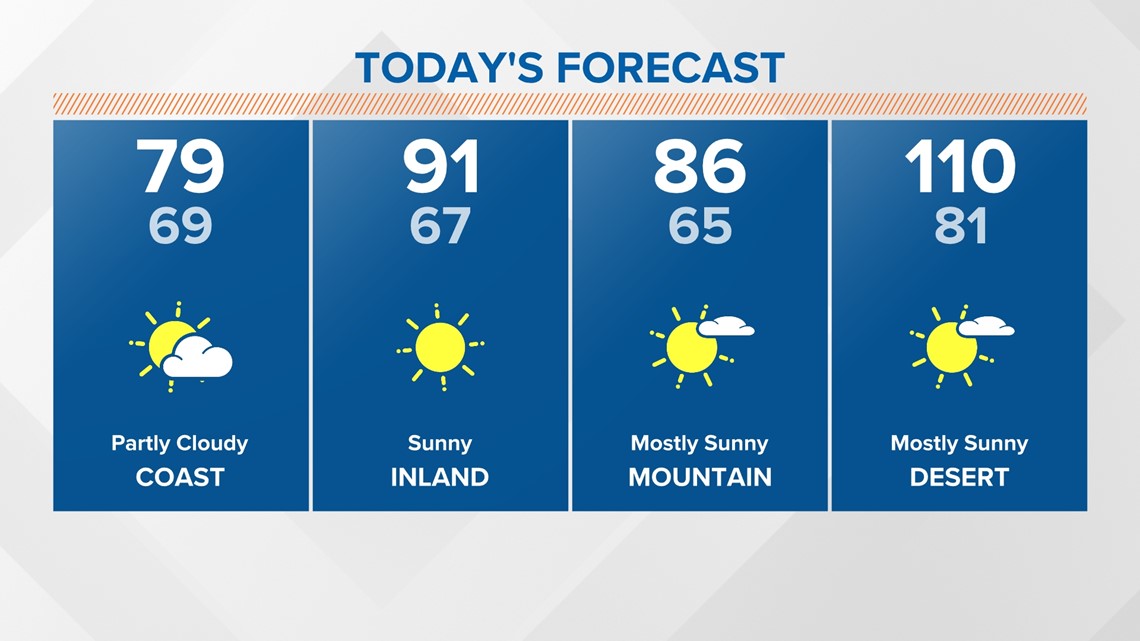 While there is still a daily risk of showers and thunderstorms across the mountains, fewer will be present on Wednesday and Thursday. An uptick in humidity and our chance for precipitation will come Friday and especially Saturday.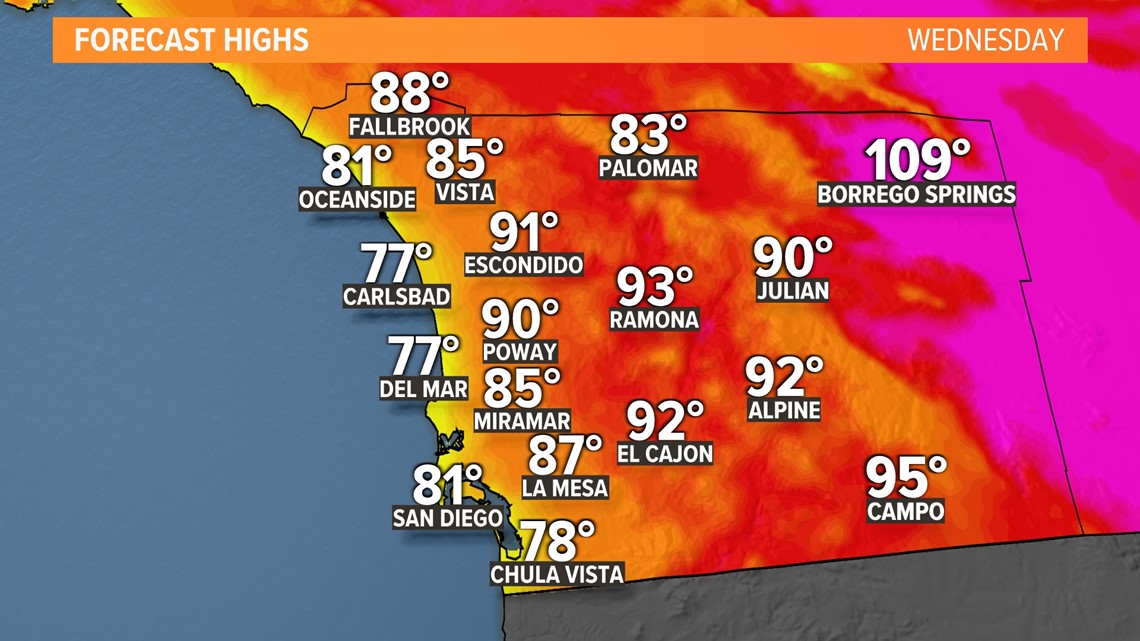 For the rest of the night, expect a warm repeat with high humidity and a shallow marine layer. Overnight low clouds will return along the coast with temperatures dropping in the upper 60s to low 70s.
A ridge of high pressure over the West will prompt more heat and humidity. The building ridge will also prompt heat alert for much of the State from Heat Advisories and Excessive Heat Warning due to triple digit highs in the forecast.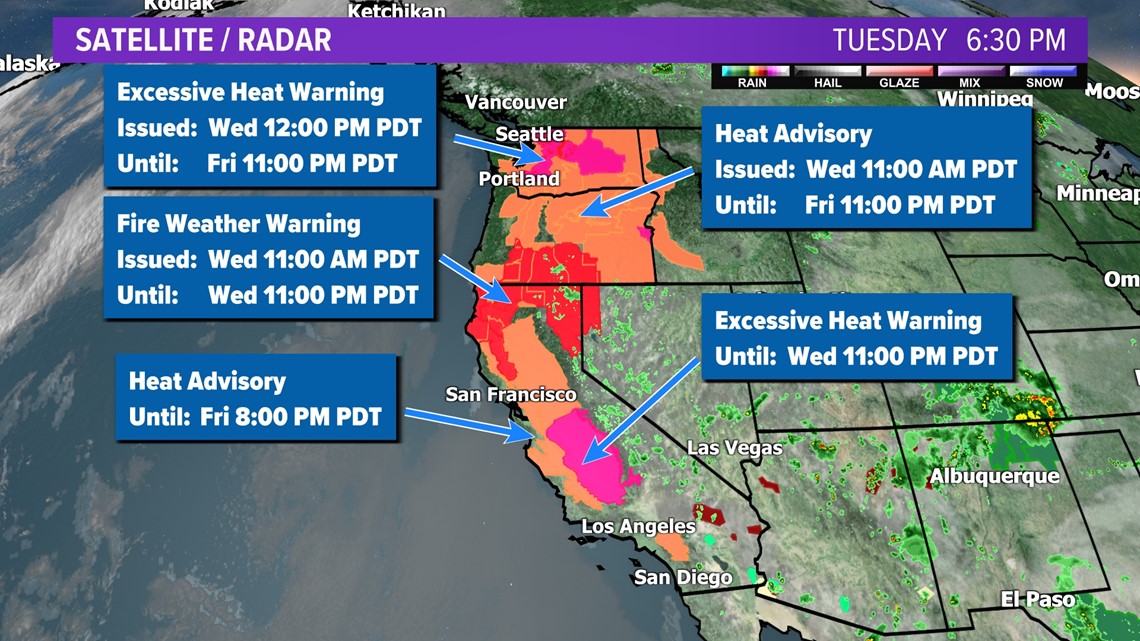 Monsoonal moisture will weaken and thin out Wednesday and Thursday. This will translate to a few cumulus clouds building over the mountains and desert in the afternoon and evening hours. It will also present a slight chance for a storm or two.
Surf heights will remain the same through Thursday with a low risk of rip currents.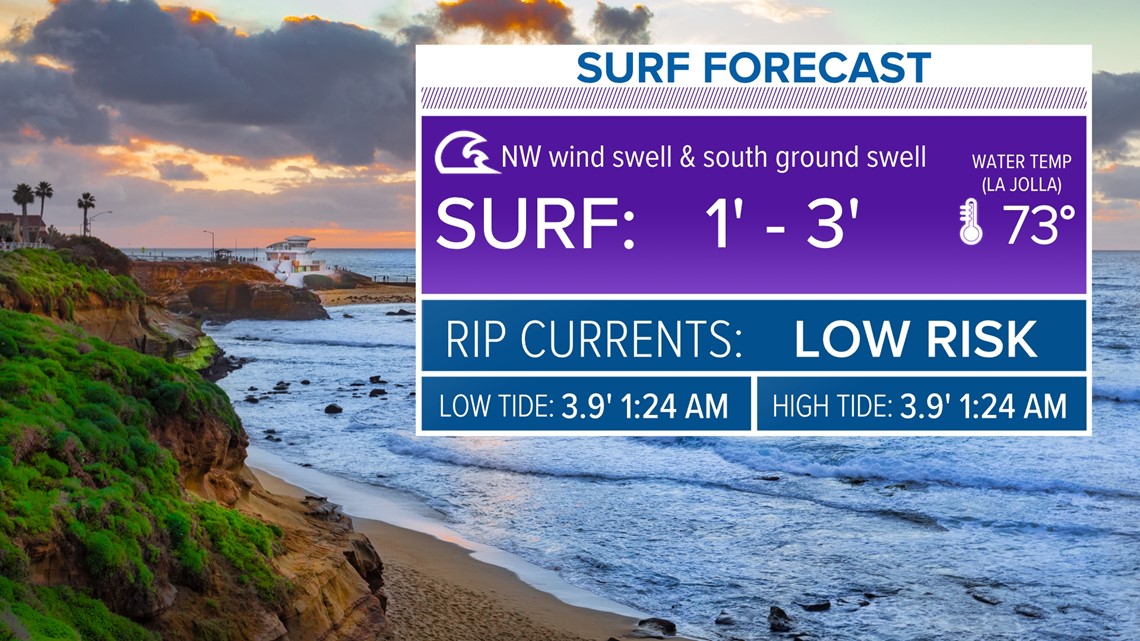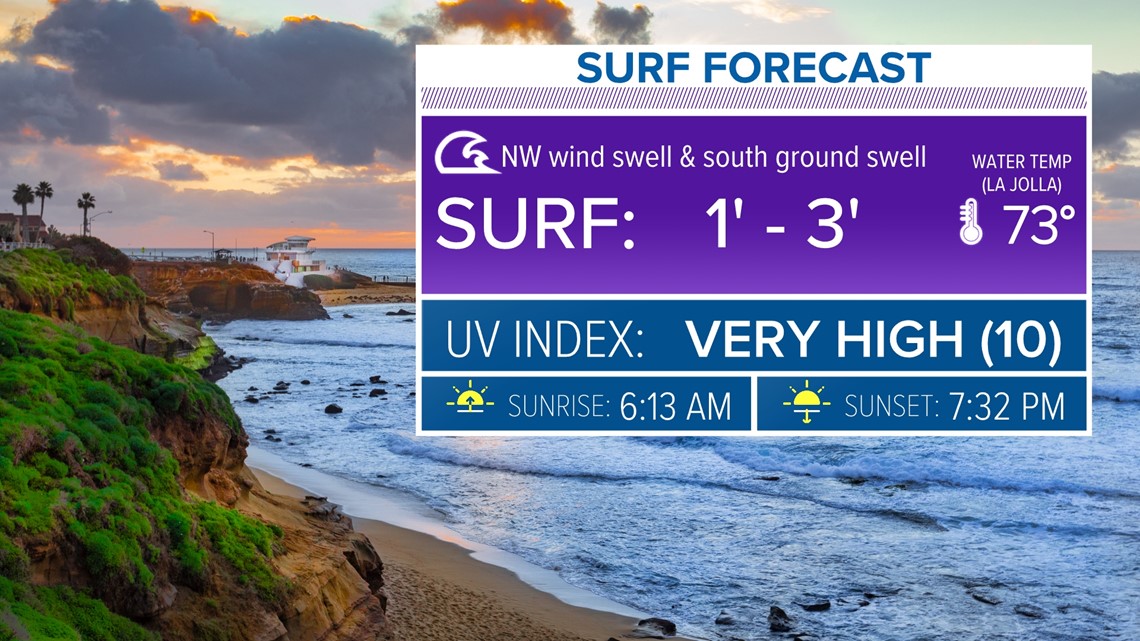 Another influx of monsoonal moisture will bring the return of scattered showers and storms for the mountains and desert. There is even a chance this activity could stray west of the mountains, especially Saturday.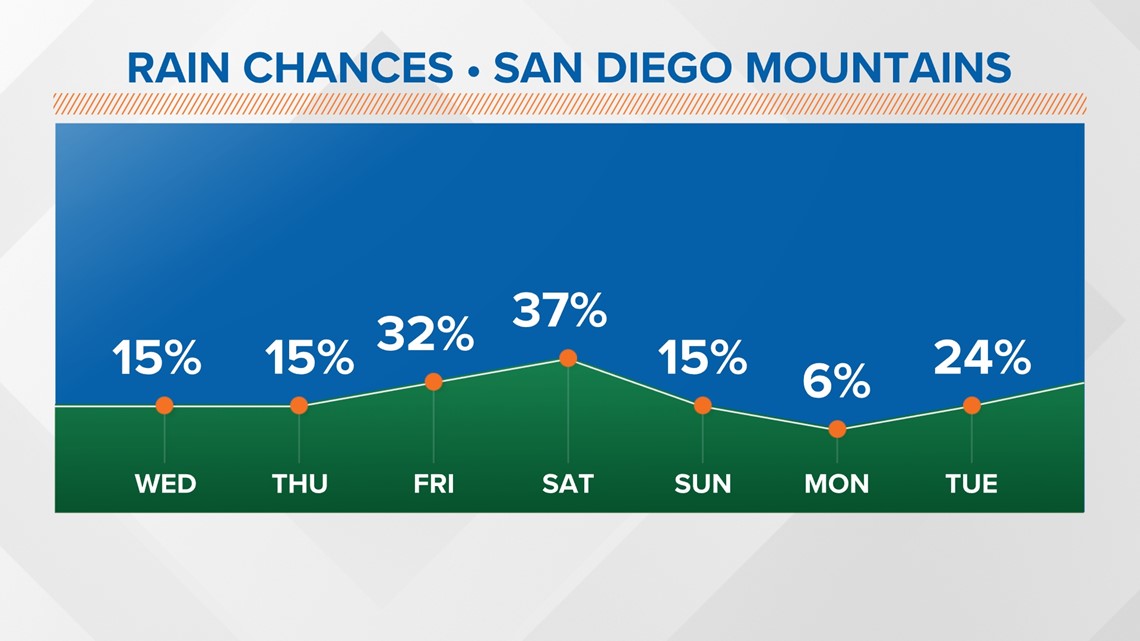 Temperature-wise, however, we will finally see a long awaited cool down. Inland and across the mountains, hot temperatures continue through about Wednesday and then progressively cool down from the end of the week into the weekend. A nearly 10 degree cool down can be expected around that time frame, finally providing a bit of relief from the hot and humid conditions.