SAN DIEGO — Following a stormy mid-week, San Diego will move toward dry and mild weather this weekend. While another trough of low pressure sinks south across the West Coast by Monday, it doesn't seem to tap into enough moisture for widespread rain. Instead, Monday will include slight cooling, gusty winds and a dense marine layer that could include a light drizzle.
For Friday, a weak disturbance moved through and supplied plenty of high clouds. Afternoon highs were warmer than Wednesday and Thursday but still cooler than normal with most cities reaching into the 60s.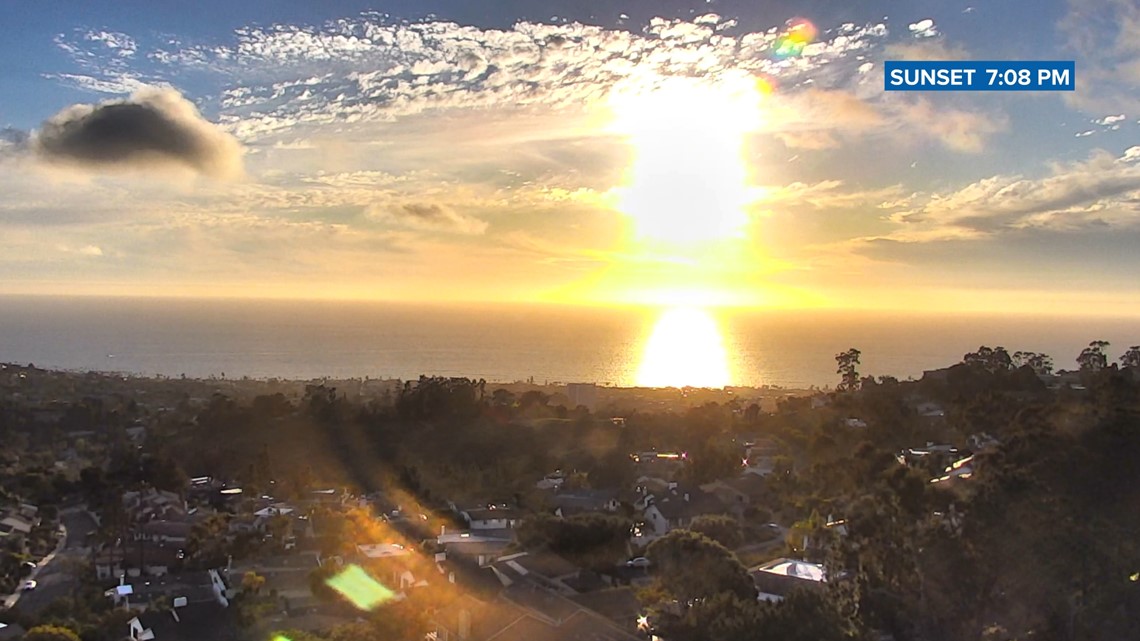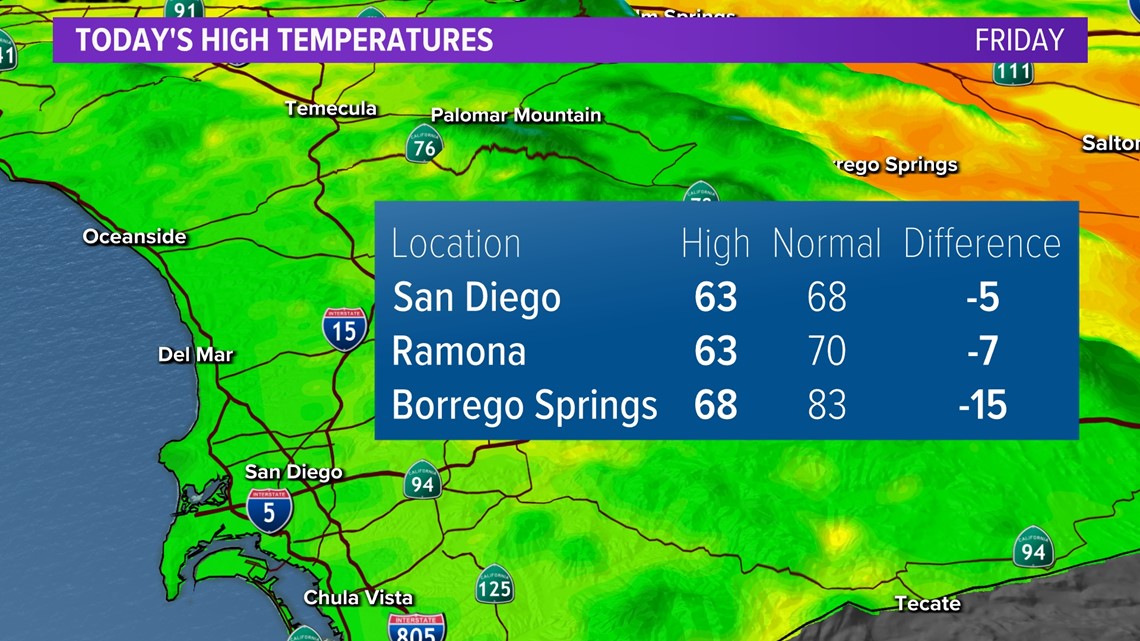 For the rest of the night, most county temperatures will drop into the 40s overnight. There will also be near to below freezing temperatures in the backcountry.
With more hours of sunshine in the forecast, our temperatures will warm up to near seasonal inland, and still fall a little short along the coast.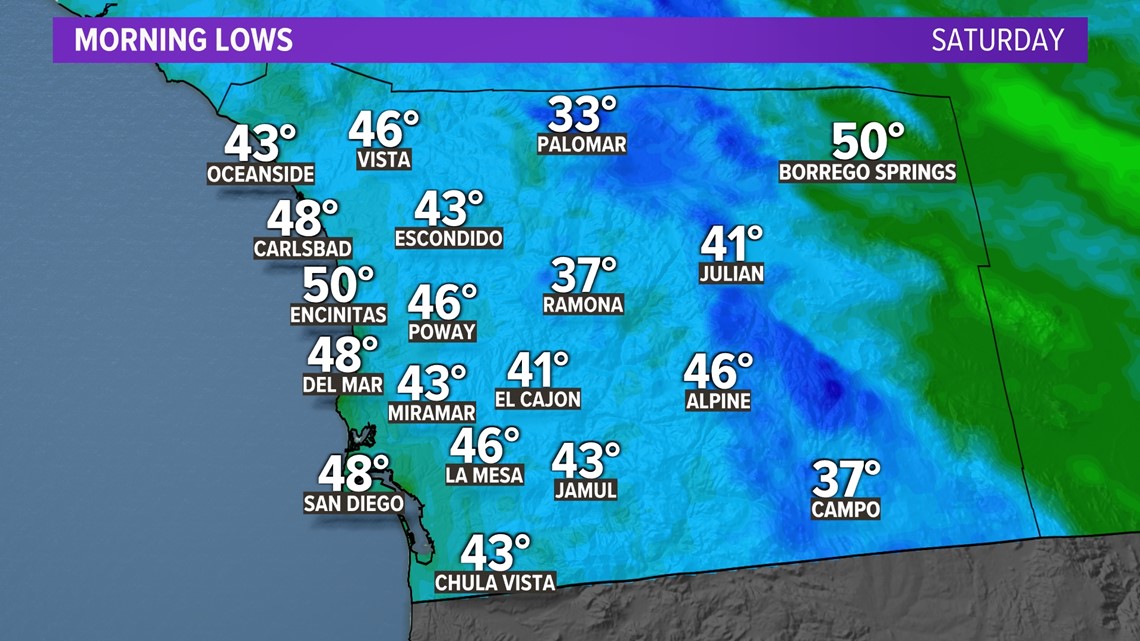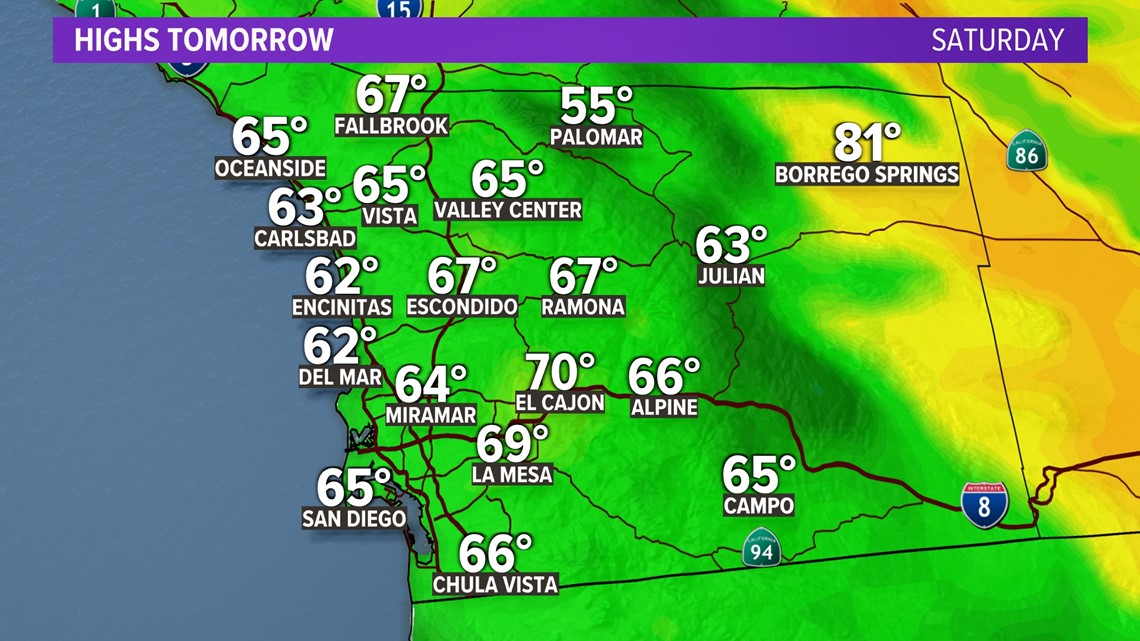 Surf heights will remain 2 to 4 feet with a moderate risk of rip currents through Sunday.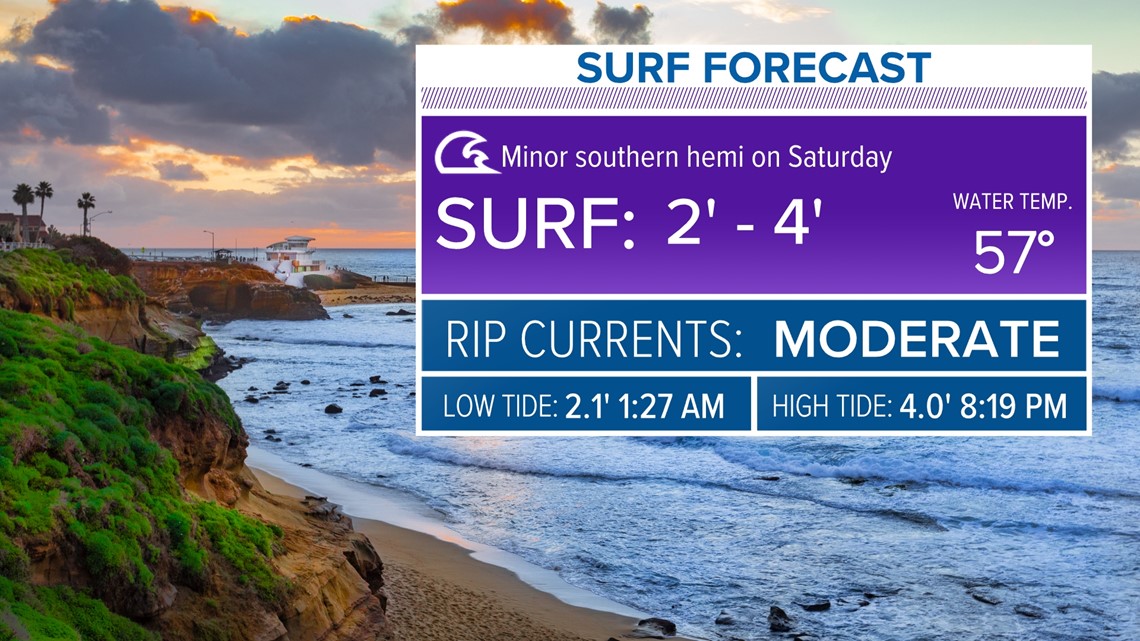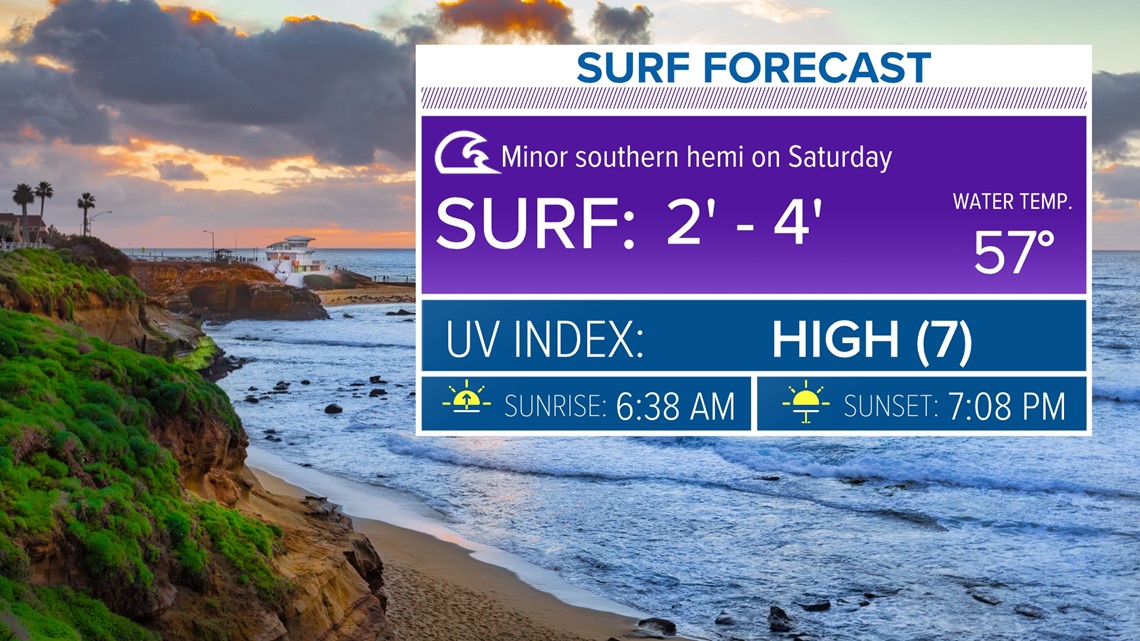 Just a reminder! Officials say you should stay out of the ocean approximately 72 hours after a rain storm because of the added pollution from storm runoff. The ocean has increased bacteria present that can make you sick.
A weaker low pressure system will sweep through the West to kick off next week. We are looking at a chance for showers in the forecast, more favorable for the mountains on Monday.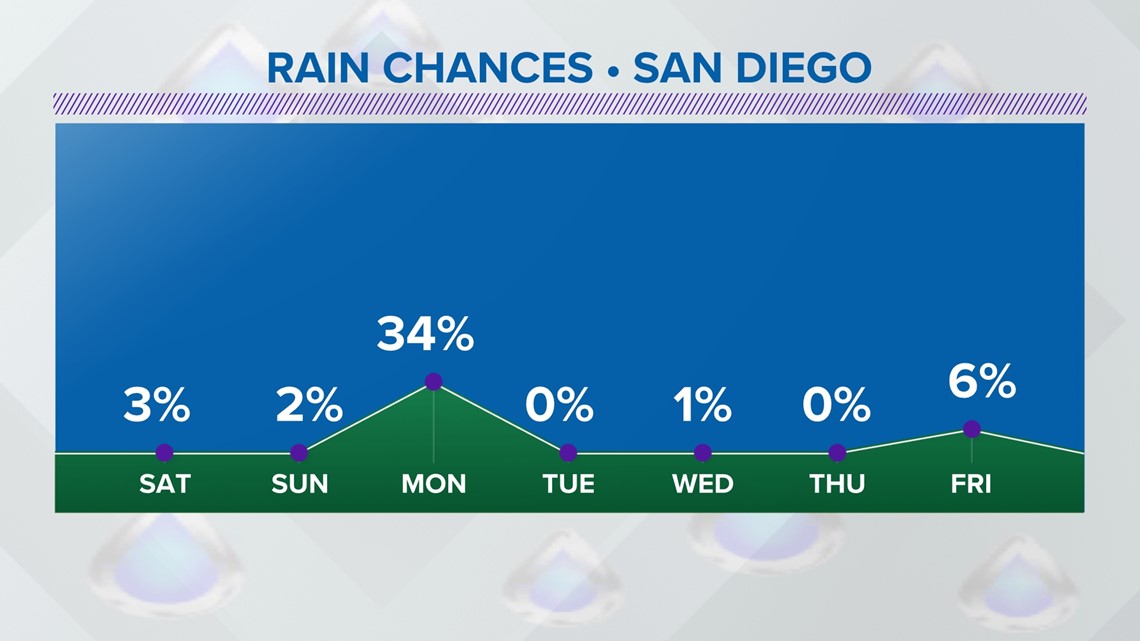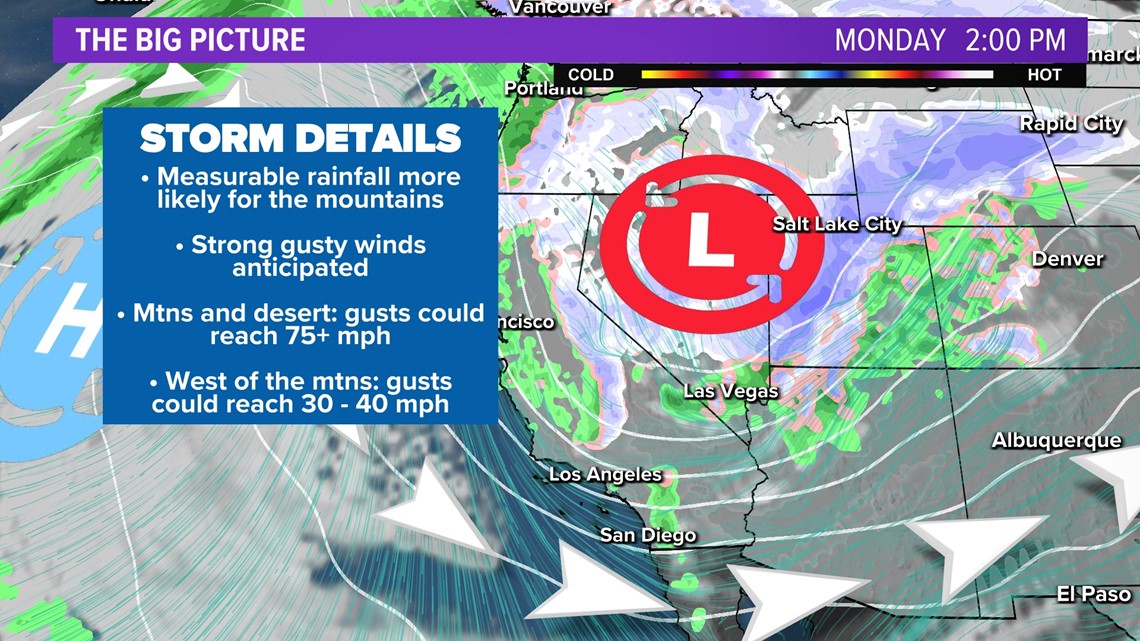 Though more measurable rainfall does look to favor the mountains, light showers/drizzle could impact areas west of the mountains. Wet weather is not anticipated for the desert. Gusty west winds will be an impact with a countywide slip in temperatures from the weekend.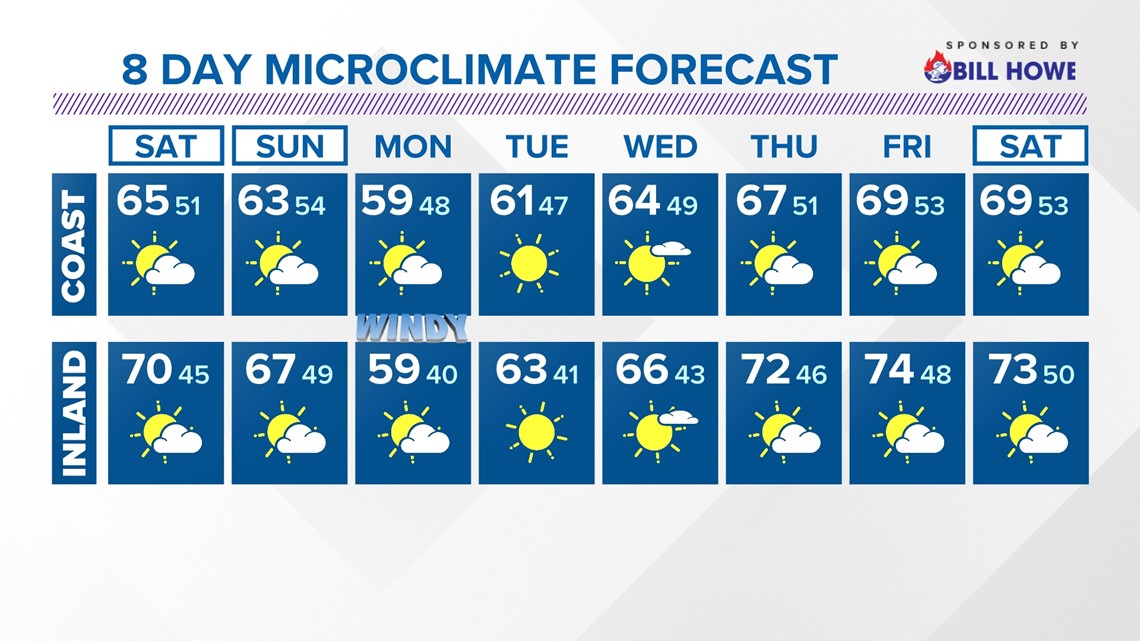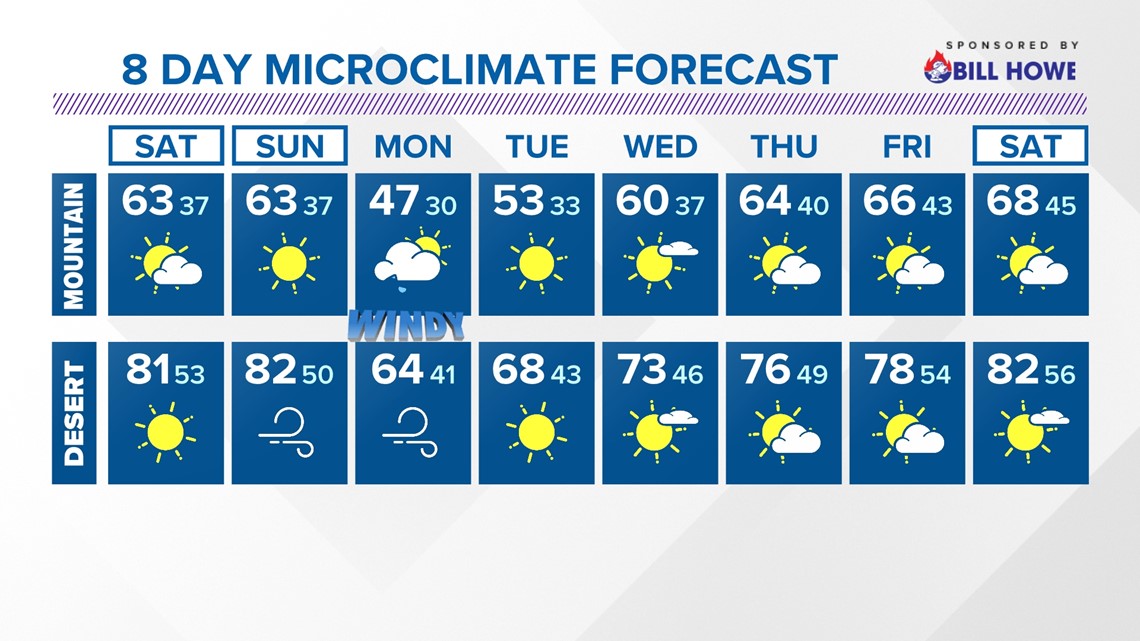 HERE ARE MORE WAYS TO GET CBS 8: