SAN DIEGO — Over the last few days, San Diego County has seen some wild weather! From Severe Thunderstorm Warnings to Flash Flood Watches, the county had a very active weekend.
Expect a cooler than average day today and similar conditions Tuesday and Wednesday. We have mist and light drizzle associated with our morning marine layer. Some inland areas may get the sunshine but the clouds may remain stubborn along the coast. Afternoon highs will be in the 70's from the coast to inland valleys. An upper-level low will move east and another trough from the Pacific Northwest contribute to this cooling trend.

A large trough was expected to develop through the first half of the week, maintaining onshore flow, a deep marine layer, and cooler than average days.
Northwest winds were expected to increase Tuesday over the outer coastal waters, with gusts near 20 knots possible.
A south-southwest swell was predicted to bring elevated surf and a high risk of rip currents to the beaches Monday into Tuesday. Surf is expected to gradually diminish Tuesday through Wednesday.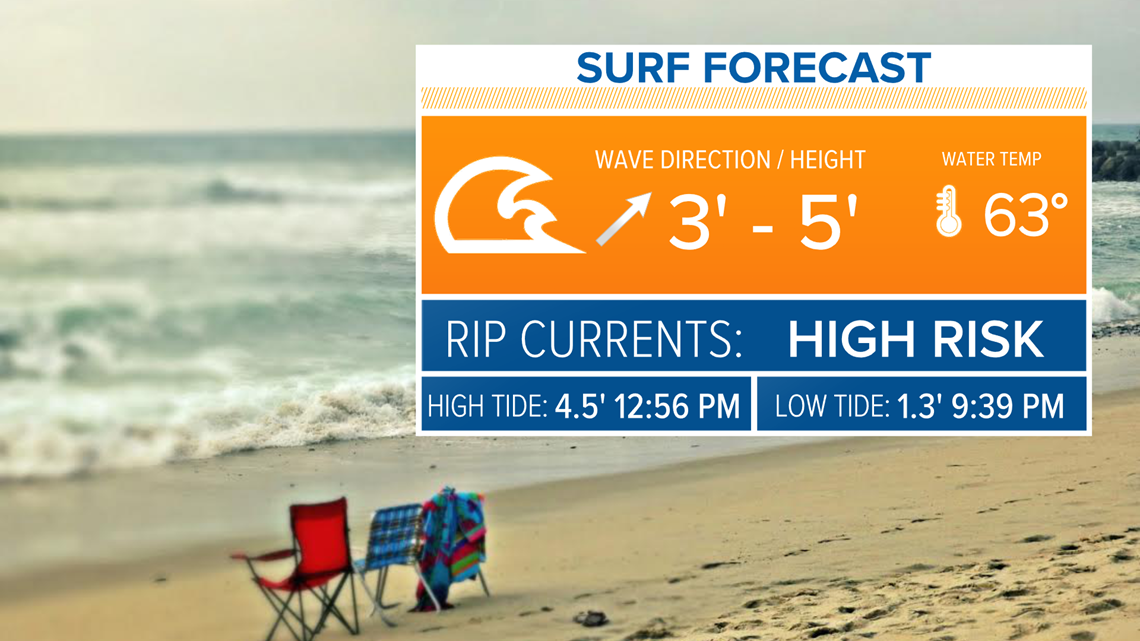 By Thursday, heat and Santa Ana winds return. This weekend will be a hot one with above-average weather. That means the coast will reach the low to mid 80's and inland valleys will be back in the low-90's.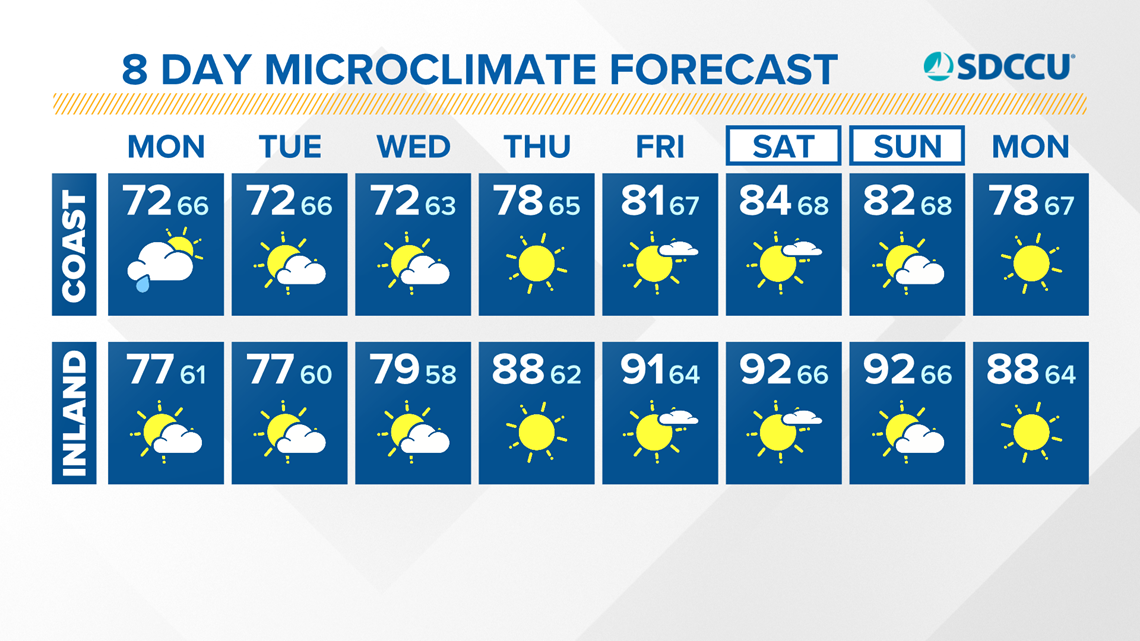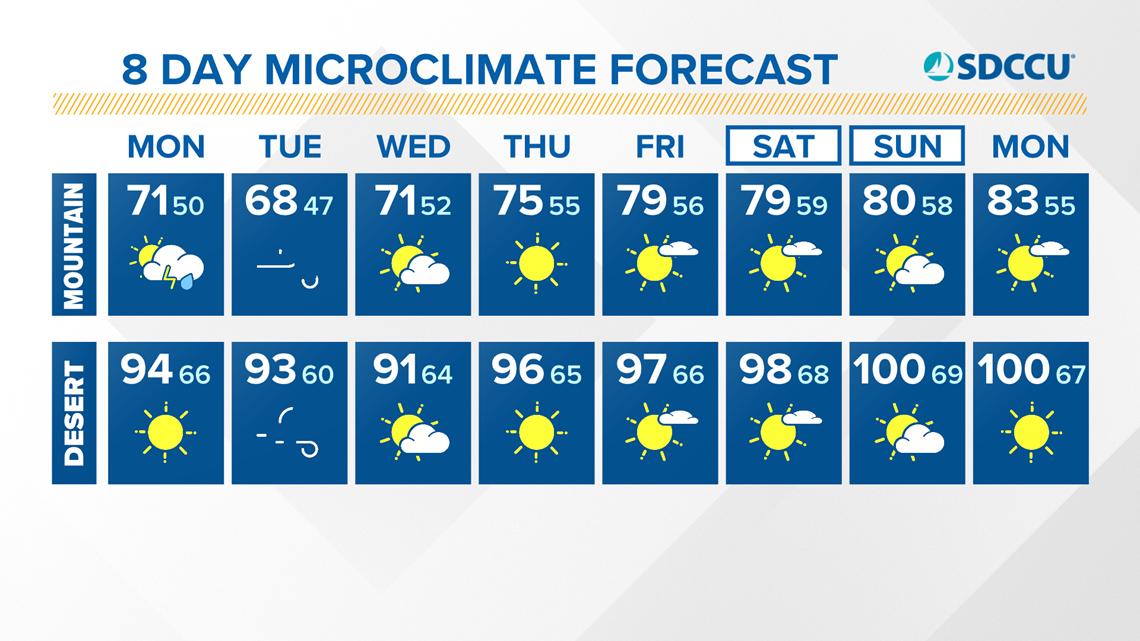 PHOTOS: San Diego weather - September 2021