More sunshine, less subtropical moisture and near seasonal temperatures sum up our Thursday forecast. Here's how we shaped up across the County today.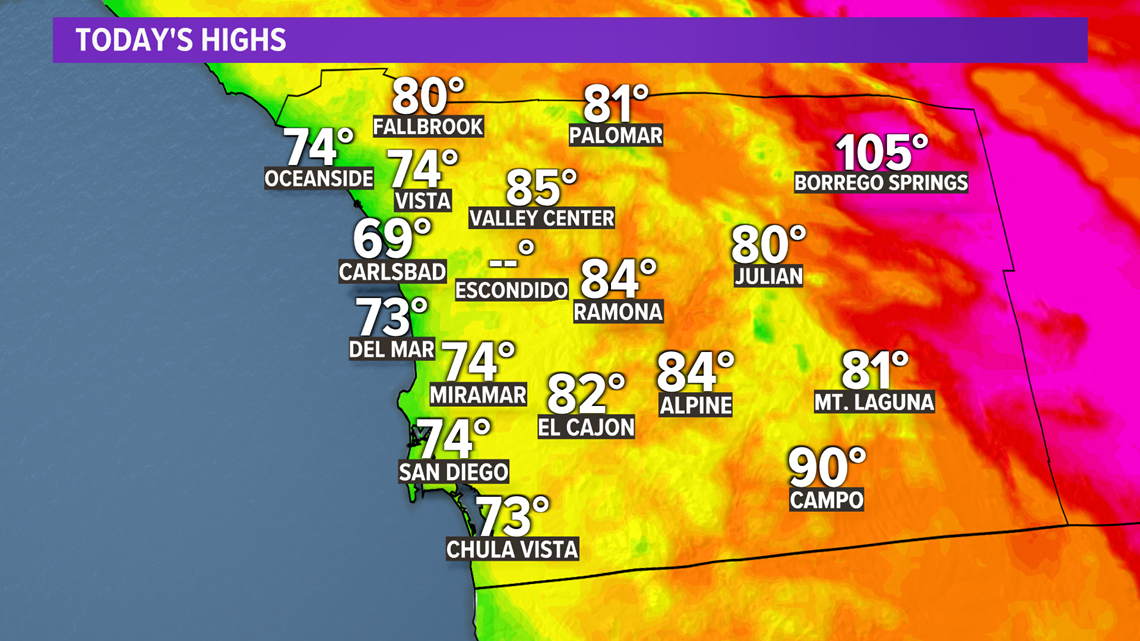 SEASONAL (AVERAGE) HIGHS:
Coast near 73°
Inland valleys near 86°
Mountains near 81°
Desert near 105°
For the rest of the night, expect the marine layer to roll back in. Low clouds will move in along the coast with patchy fog in portions of the inland valleys. Just the typical June Gloom pattern! Along the immediate coast, you'll see lingering clouds in the afternoon hours with more sunshine the farther east you are in the County.
In the days ahead, expect the marine layer to be more shallow as a ridge of high pressure builds in over the West. This will lead to an increase in patchy fog and low clouds favoring the coast into the start of next week.
A trough of low pressure is still over the West, but it is gradually weakening. Temperatures will response by warming above seasonal into the start of the weekend.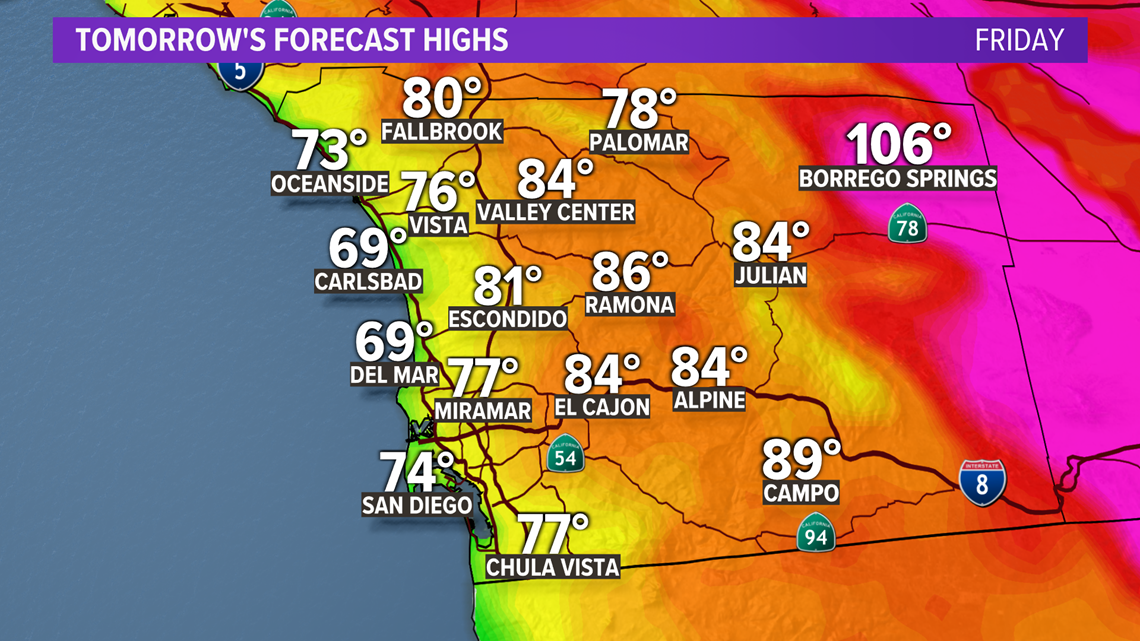 ALONG THE COAST THROUGH FRIDAY: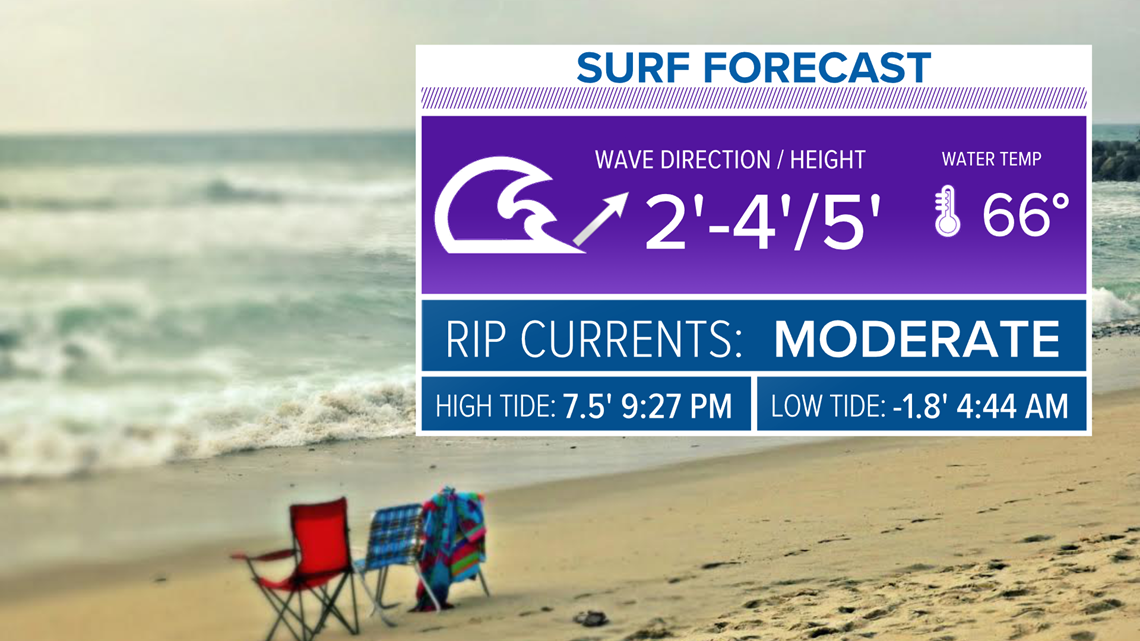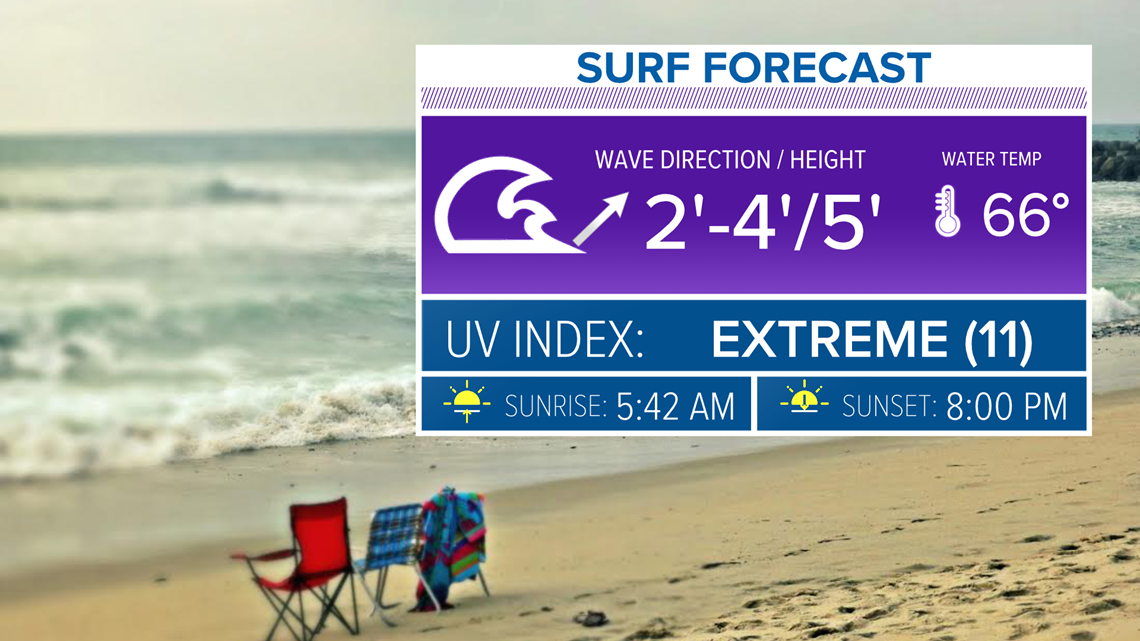 Due to the close approach of tonight's full moon, also last Supermoon of the year, there will be an extra pull on the high tides over the next few nights. The combo of elevated surf and higher than usual tides will lead to the potential for minor beach erosion and tidal flowing in low-lying areas.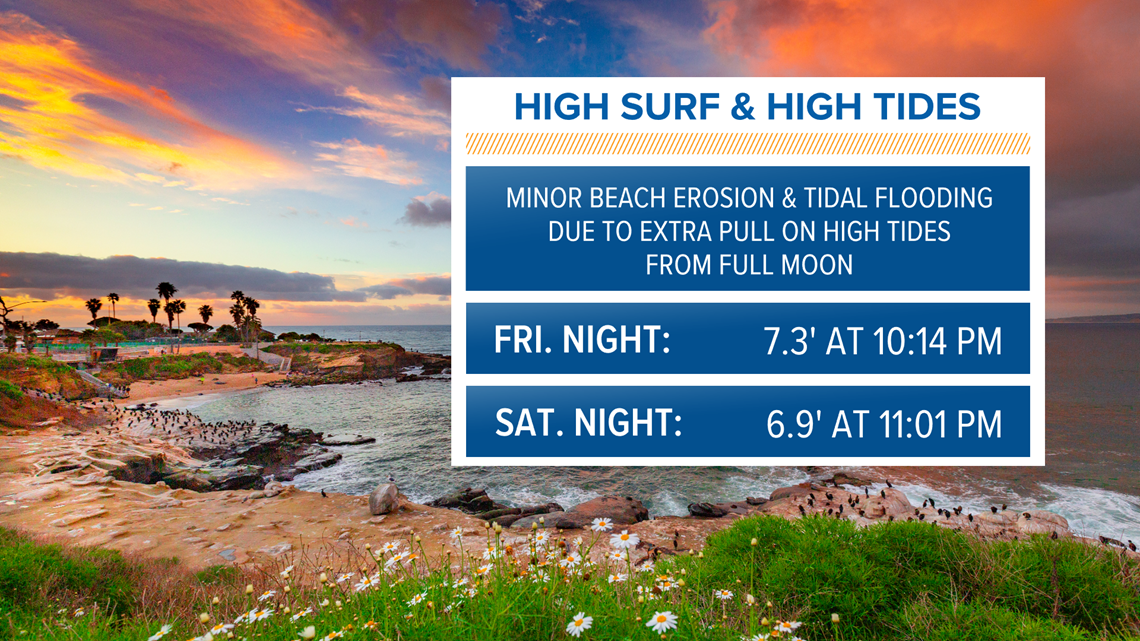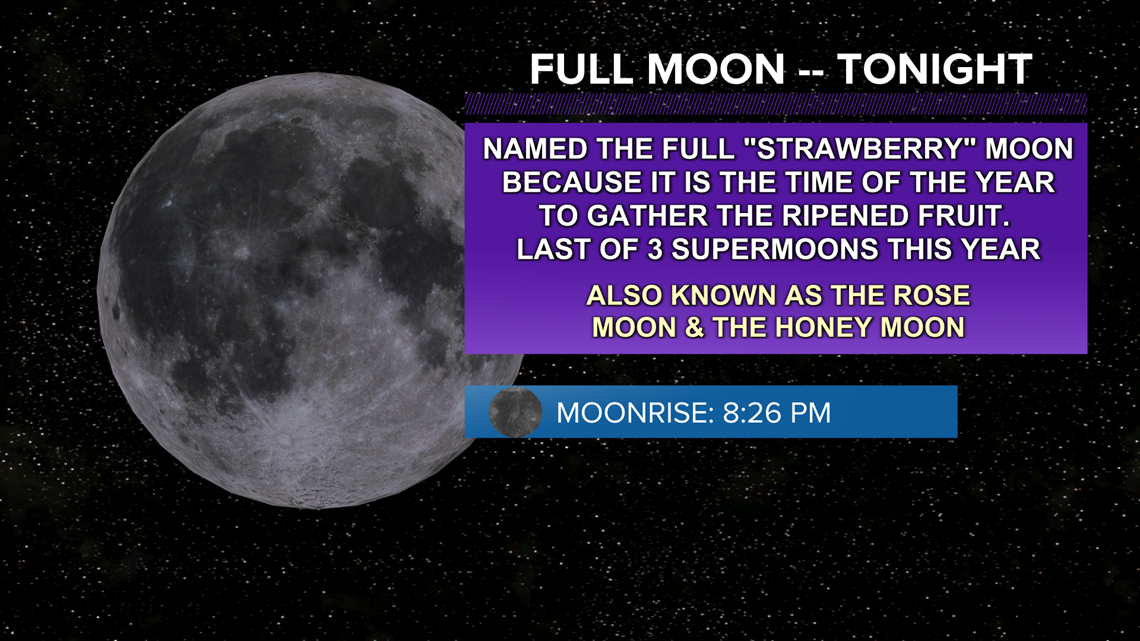 The trough will be swapped out for a strong ridge of high pressure over the Pacific Northwest. The Pacific Northwest will be dealing with days of all-time record heat. Locally, daytime highs will peak 5° to 15° degrees above seasonal.
Ahead of the heat, an Excessive Heat Watch has been issued for the San Diego County mountains and desert. It will likely transition to a warning over the next few days. Meaning we will be swapping out the word possible for expected.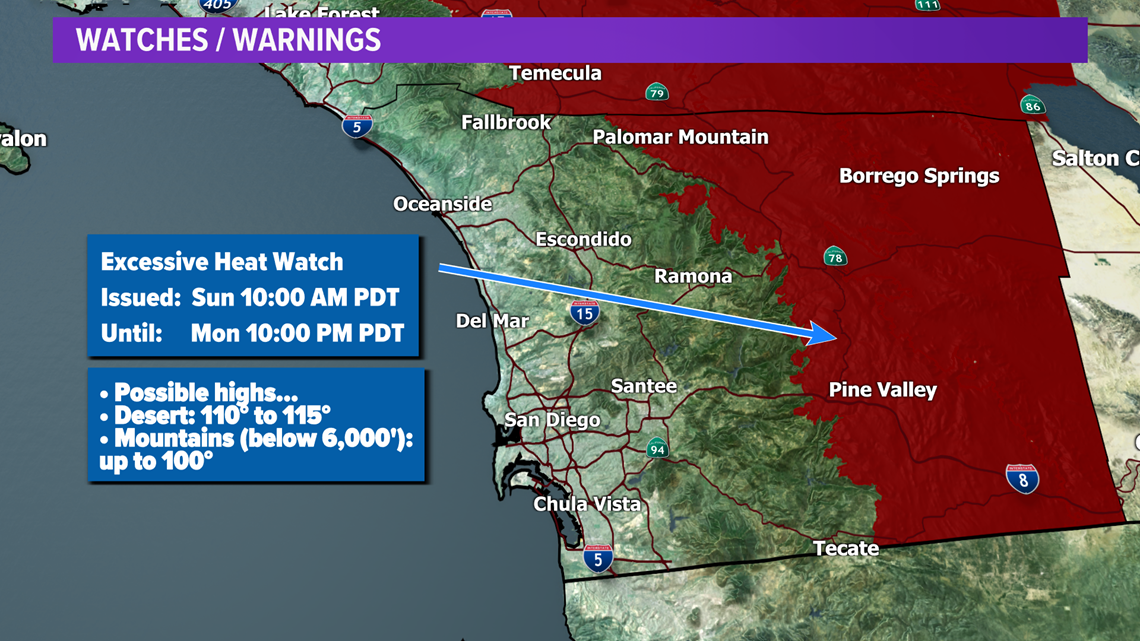 Also looking ahead to next week, models pick up on monsoonal moisture returning to San Diego County. This will not only create an uptick in relative humidity, but expect the chance for afternoon/evening thunderstorms over the mountains and desert by midweek. Could start as early as Tuesday with chances remaining possible through Thursday. Stay tuned!