SAN DIEGO — Sunshine and 70's are in the forecast for Monday. Temperatures are cooling down thanks to a cutoff low that will usher in cooler air across San Diego. There's a slight chance of rain with the "inside slider" but mostly for the deserts and mountains.
Widespread Santa Ana winds will increase Monday night through Tuesday with gusts reaching 60 to 70mph in the mountains and 35 to 50mph winds throughout the county.
Temperatures stay cooler through the end of the week and into the weekend. A window opens up that will allow for a series of storms to move south, this will increase our chance for rain especially by Friday and into the weekend.
A High Surf Advisory is set to expire Tuesday at 5 p.m. with four to seven and eight to 10-foot waves likely across South San Diego beaches, especially Tuesday morning.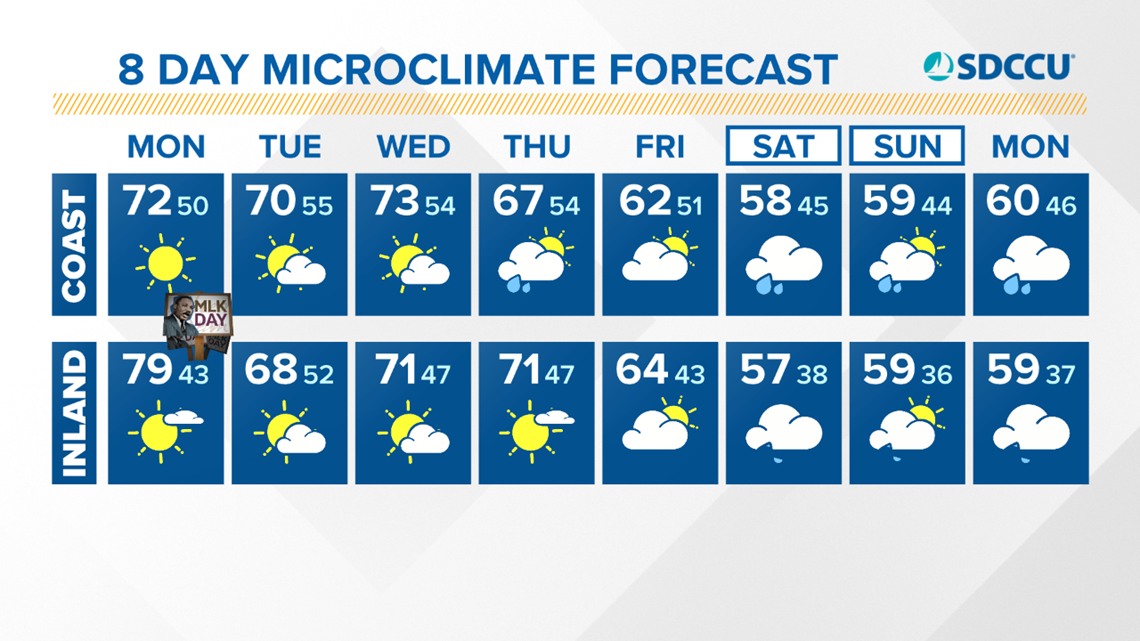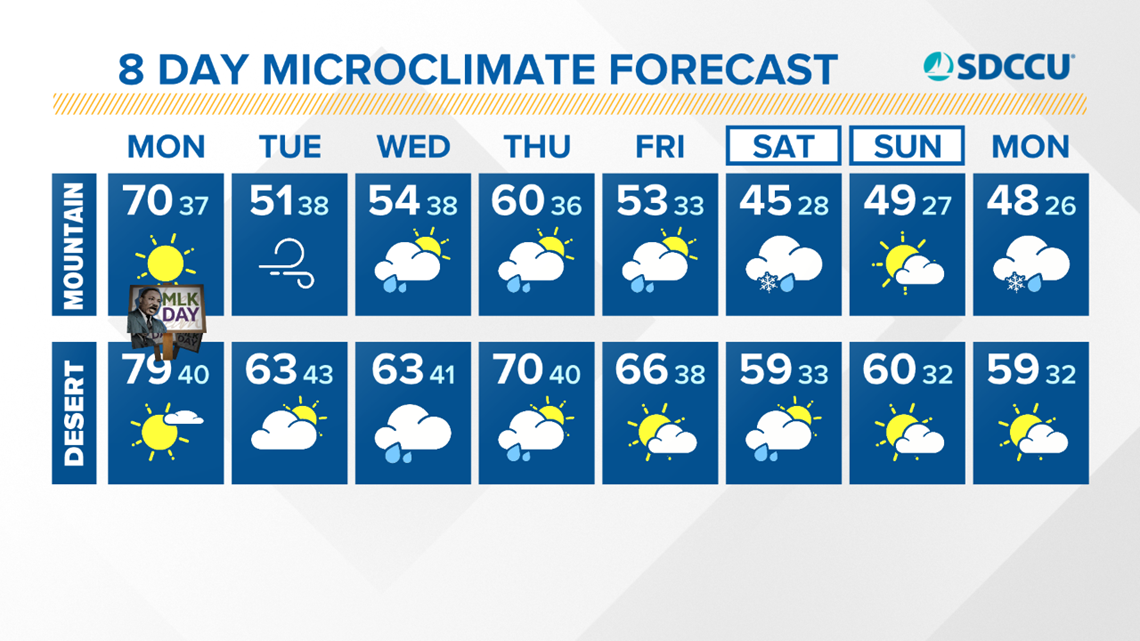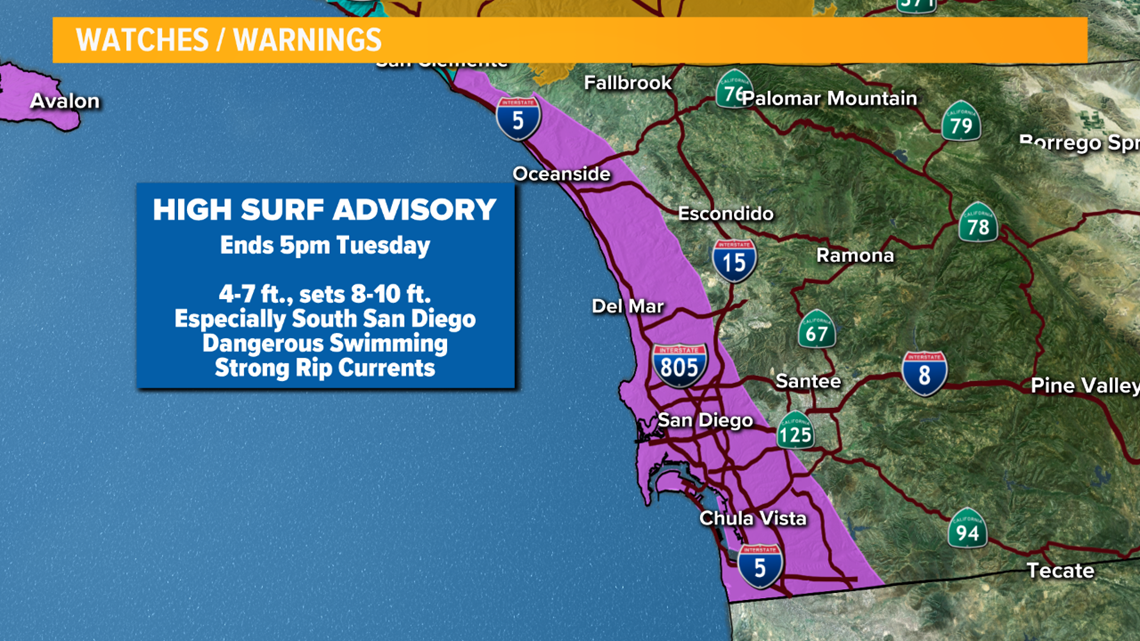 COMPARING MIDWEST TEMPS TO SOCAL TEMPS:
News 8 talked weather with Chief Meteorologist Chris Shaffer of WCCO-TV in downtown Minneapolis in the snow Friday afternoon, while News 8 reported from Mt. Soledad in La Jolla in the warm sun.
Shaffer said west of the Minneapolis Saint. Paul area there's been a blizzard warning. "The wind is averaging over 30 miles per hour. it's snowing and you can't see more than a quarter of a mile. It's awful and dangerous," said Shaffer.
A different view is seen throughout San Diego County. San Diegans say it does not feel like winter at all. Santa Ana winds, dry and warm temperatures across the county raise fire weather concerns. Our local mountains and East County reached the 90s, and along the coast, many soaked up the sun in the 80s.