SAN DIEGO — Warming and mostly dry conditions can be expected across San Diego County through this week. The end of the weekend into early next week shows an enhanced risk for thunderstorms across the mountains as a low pressure system over northwestern Mexico will allow for more monsoonal moisture and cooling temperatures through next week.
Expect overcast skies, mainly for coastal communities, through the a.m. hours. Sunshine will be on tap by the late mornings along our valleys and likely by the afternoon for the coastline.
More mild temperatures are expected by the afternoon as a slow and gradual warm-up persists through the week. The ridge of high pressure overhead will encourage warmth and dry conditions in the coming days before a weak area of low pressure will bring cooler temperatures and monsoonal moisture by the end of this weekend.
Once the morning hazy clears, we'll see plenty of sunshine with passing high clouds across the mountains and desert. Daytime highs will be slightly warmer as high pressure starts to build in over the West. This trend is expected to continue throughout the week with day-to-day upticks in peak temperatures.
The surf will remain 2 to 4 feet through Friday with a continued moderate risk of rip currents.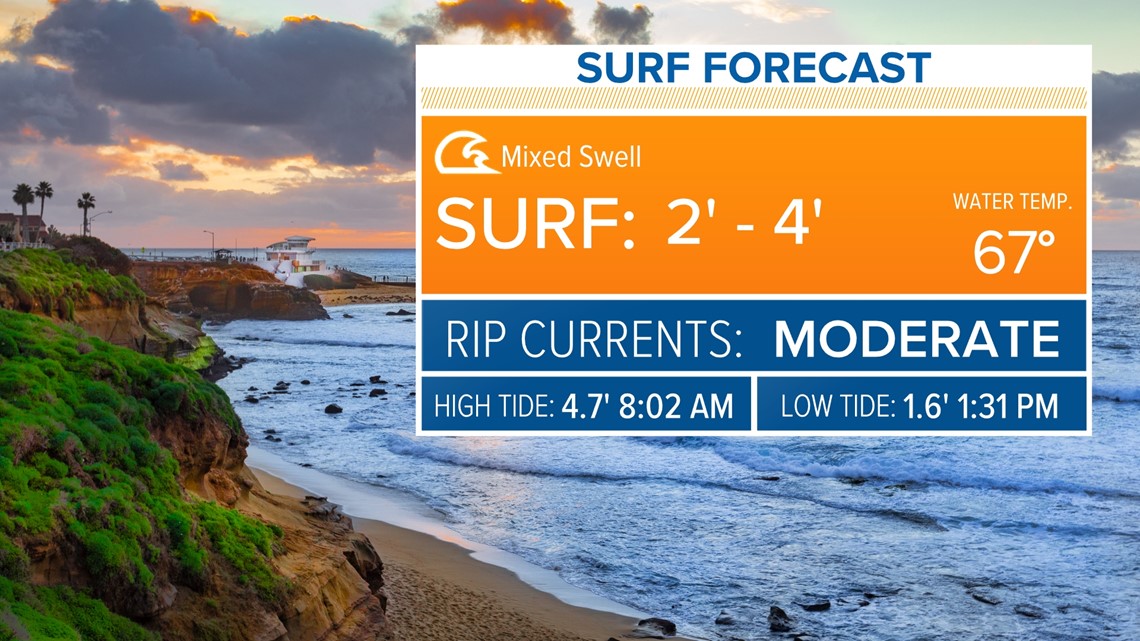 Temperatures will slowly warm through Friday for mountain and desert microclimates. The coast and inland valleys will warm through Saturday. While we may gain a degree or two daily, this is a very mellow version of a warm up. By the time the weekend arrives, we'll peak maybe 5 to 8 degrees above normal, if that.
High pressure will bring the peak of the heat on Friday and Saturday with an amplified ridge over the region. By the end of the weekend, a closed upper low will move in northwest of Mexico. As this feature lingers, this disturbance will bring us a slight chance for storms Saturday through Monday across the mountains. Additionally, there will be a chance during the afternoon and evening hours for the inland valleys Saturday and Sunday. Sunday looks to be the more favorable day for both areas. Additionally, the added cloud cover will help temperatures come down into the start of next week.
Further cooling is expected by next week due to a trough of low pressure over the West. Daytime highs will drop 5 to 15 degrees below seasonal by next Wednesday.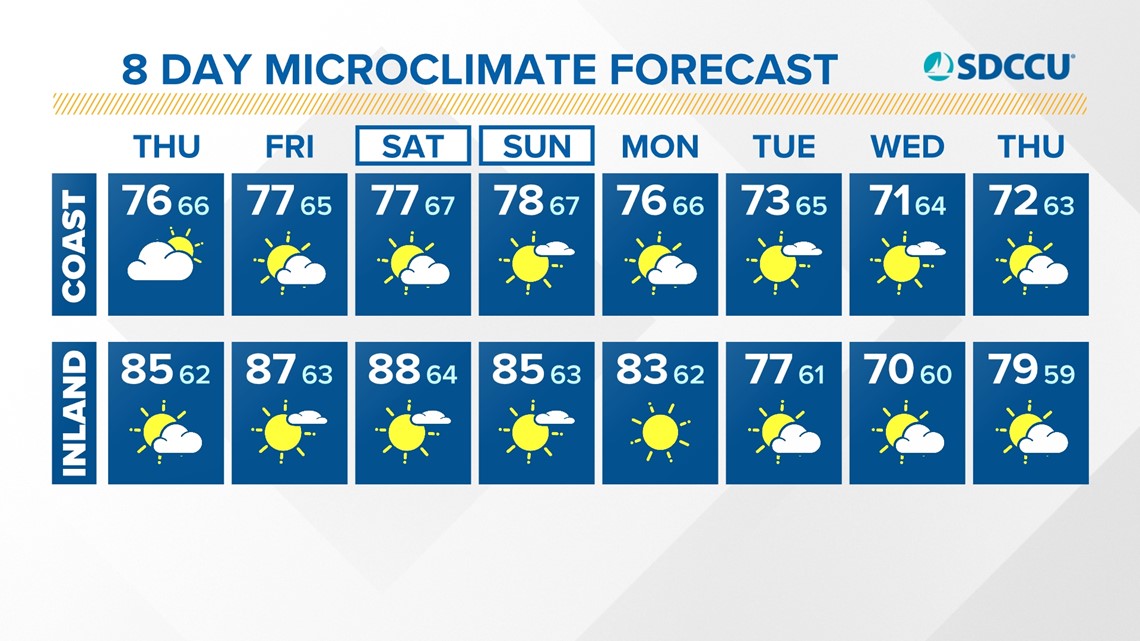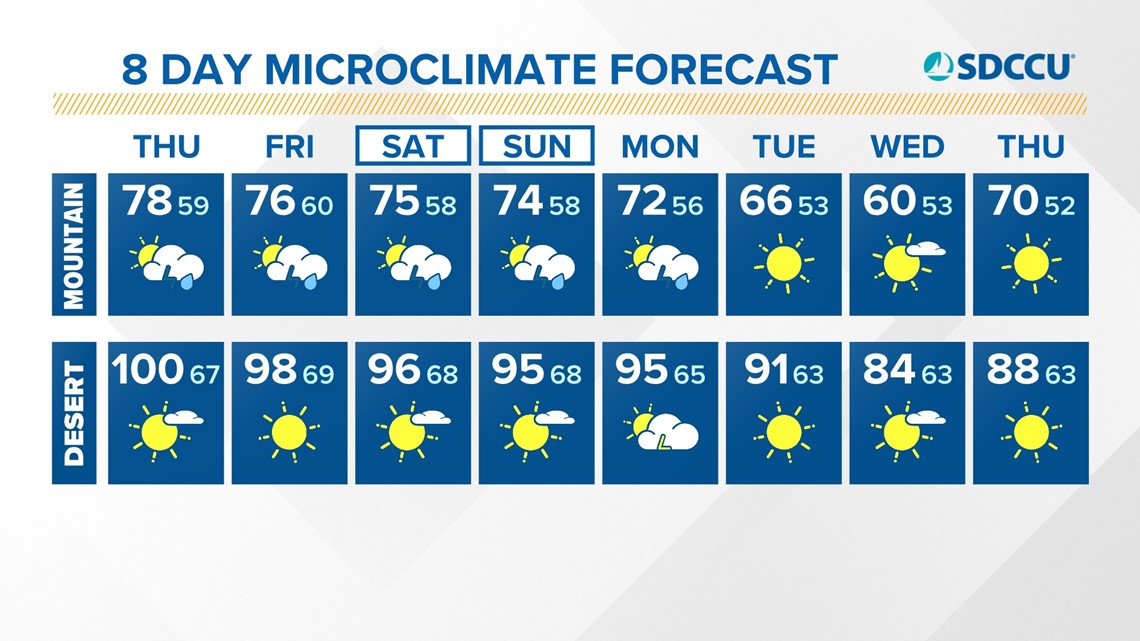 HERE ARE MORE WAYS TO GET CBS 8: