San Diego Pride 2022
The parade was live streamed across all CBS 8 digital platforms on Saturday and is now available to watch as a replay.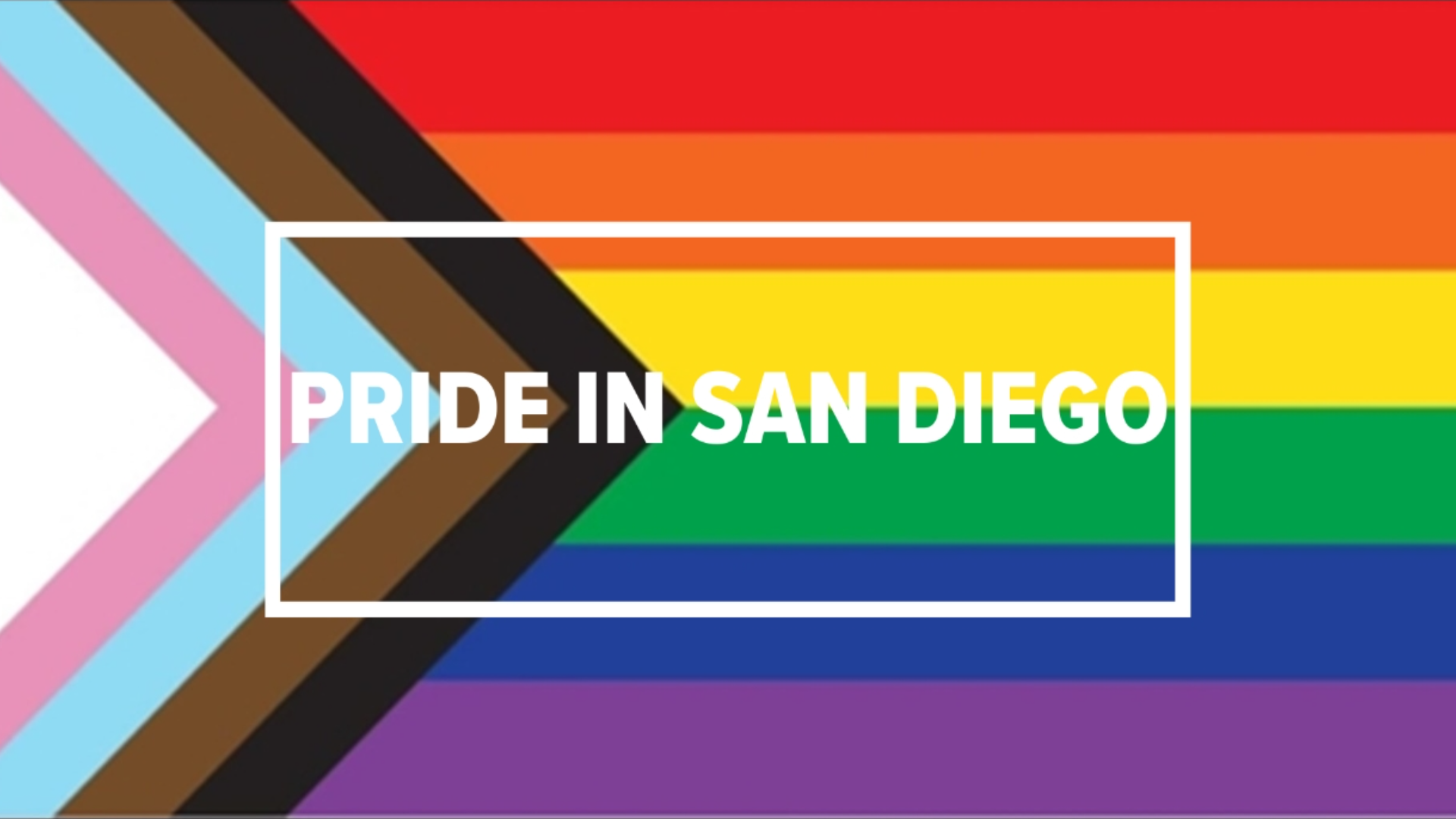 The annual San Diego Pride Parade is the largest single-day civic event in the region and is among the largest Prides in the United States. The theme of this year's parade was Justice with Joy.
CBS 8 was proud to partner with San Diego Pride. Pride week kicked off with She Fest and culminated Saturday, June 16 with the Pride Parade and Festival. Click here to see photos from the Pride Parade.
CBS 8's Marcella Lee and Jesse Pagan hosted the Parade from the heart of Hillcrest and if you missed the Pride Parade and would like to watch it again or maybe you were able to attend the event or ride on a float and want to see yourself, the Parade was live streamed across all CBS 8 digital platforms and is now available to watch in its entirety below.
Pride wrap up
:
"We build an LGBT city within a city."
"We build an LGBT city within a city once a year and it's so amazing to be back after three years away," said Fernando Lopez, Executive Director for San Diego Pride.
Festival goers enjoyed all kinds of food, fun, and festivities in Balboa Park near 6th Avenue and Laurel Street. As part of the celebration, musicians and other performing artists took to the stage to entertain big crowds.
All this comes after a very successful parade Saturday, which hosted over 265 contingents and parade attendance estimated at around 250,000 people. And Saturday night, many people packed in front of the stage to enjoy a headlining performance by Snow tha Product and Daya.
Hispanic LGBTQ+
:
"We do have a lot of trauma within our culture"
Mental health, social acceptance, economic disparities and fear of retaliation and violence are major concerns for the community.
"I think a lot of times the Latinx community has to choose between their Latino identity or being out as an LGBTQ person, right. Sometimes those things are clashing," said Cris Sotomayor, Bilingual Program Coordinator for San Diego Pride.
Sotomayor says one of the biggest challenges individuals in the Latinx community face, is cultural and traditional mindsets.
"The Latin community can be very traditional and I think we are taught growing up a lot of bad and wrong information about about what it means to be LGBTQ. So it's a lot of things to navigate," added Sotomayor.
Trans youth lead
:
One member shares his personal journey
Fin along with 200 other trans youth lead this year's San Diego Pride Parade where he hopes to spread a message of acceptance.
Lowrider Coalition
:
United Lowrider Coalition joins San Diego Pride Parade
San Diego Pride and ULC aim to increase visibility and awareness after city fees imposed on lowriders' cruising events.
Deanna Garcia, co-chair of the United Lowrider Coalition says they're doing everything in their power to combat stigma.
"We're out here just trying to show that we're hard-working people trying to support our community and we're just doing what we have to do," said Garcia.
They are joining forces with San Diego Pride with several cars from the United Lowrider Coalition as a part of the San Diego LGBTQ Latinx Coalition in the parade on July 16th. Garcia says the two groups understand each other.
One San Diegan's journey
:
The intersection of being black, transgender and non-binary
Non-Binary Awareness Week is observed the week of July 11 and raises awareness to the non-binary community, which includes anyone who doesn't fit the traditional narrative of male or female.
CBS 8's Anna Laurel talked with someone at the intersection of being black, transgender and non-binary. Their message - to uplift black, LGBTQ+ identities, voices and experiences.
Queer performers
:
Rapper Snow Tha Product performs at PrideFestival
In an interview with CBS 8, Snow remembered when she would sell her CD'S on the streets of San Diego. Now, she is happy to be back and performing at one of the biggest events in San Diego.
"One of the biggest festivals being done in San Diego is like big success moment," said Snow Tha Product. "A big highlight in my career to kind of go back to San Diego, as my whole self and just kind of represent."
Finding faith and acceptance
:
It's been a decades long fight for equal rights
The LGBTQ+ community has faced a decades-long struggle for equal rights and part of that fight has included finding churches that are welcoming and accepting of who they are.
Some community members have rejected their faith due to the challenging history with religious organizations. Now, progress is being seen with some churches as they start to open their doors to the LGBTQ+ community. Martin Nace Hall has been a member at St. Paul's Episcopal Cathedral in Hillcrest for years, his Christian faith has always been important to him because that's what's gotten him through tough times. Martin's Christian religion actually began in a Pentecostal church in Missouri.
"I grew up in that church for 20 years and loved every minute of it," said Hall.
However, at the age of 20 things started to change, when Martin told the minister of his church that he was gay. He found that instead of being accepted, the minister turned him away for it.
"No you're not welcome," said Hall, who struggled to say those words out loud to CBS 8.
Celebrating identity
:
Latinx LGBTQ+ Pride in San Diego
As LGBTQ+ Pride kicks off around the world, it was a weekend of celebration for the LGBTQ+ community in Hillcrest and in Barrio Logan. Organizers said pride events are important, especially for the Latinx and AAPI community.
LGBTQ+ seniors
:
It was a time to share their memories of the beginnings of San Diego Pride
Watching old footage from the San Diego Pride parade in 1986 brings back a lot of memories for seniors Jeri Dilno, Joe Mayer and Bob Leyh.
At 86-years-old, Jeri Dilno can recall the very first San Diego Pride event in 1975, it wasn't a parade but a march for rights.
"It was very difficult even to get people interested in marching that first time because we will go out to these different bars and pass out these flyers, and when we handed somebody a flyer, they would go like 'ahhh you know,' and they would try to get rid of it," Dilno said.
A native San Diegan, who was kicked out of the Air Force in 1969 for being gay, Dilno is known as a mother of San Diego's Pride movement.
"We didn't know if anyone was going to show up, but a few hundred people did," Dilno said.
And we want to see Your Pride! Send us your Pride photos and see some featured on air and on cbs8.com. Here's how: Download the News 8 App and upload our Pride photos under Near Me. Download the App here.