SAN DIEGO — "So many cigarette butts, that's crazy!" said Jess Culpepper, who was with her son while picking up litter in San Diego.
They joined more than 5,000 volunteers who are also picking up trash at over 100 sites across San Diego County, including Southcrest Community Park, for the 21st annual Creek to Bay Clean Up event.
"We were watching the morning news, and Evan Noorani talked about today's event, so we came out to support," said Culpepper.
"What is that?" Culpepper asked her son as he picked up a black metal tube. "That does not belong here! It's metal; throw it in the trash. Thank you, very good," she said.
The non-profit I Love A Clean San Diego put the event together.
CBS 8 is a proud partner and supporter of the event. CBS 8's own Shawn Styles and Evan Noorani emceed Saturday's kickoff.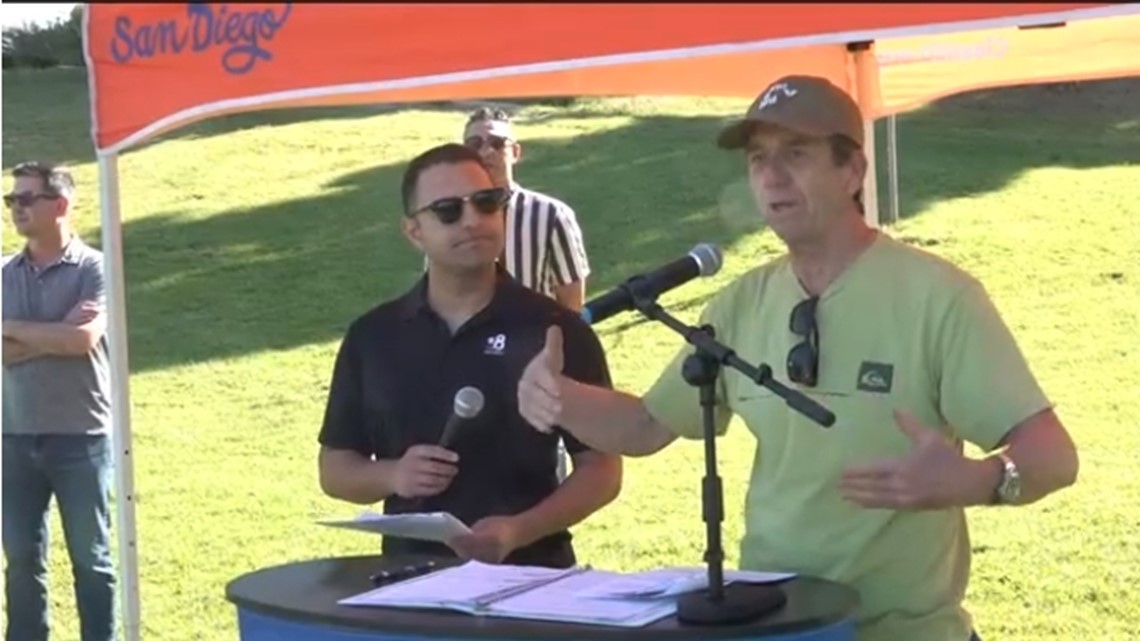 "What's unique about today is it's actually on Earth Day. This doesn't always happen, so this makes it very special," said Steve Morris, Executive Director of I Love A Clean San Diego.
Volunteers also learned some helpful tips on how to keep litter away from our communities, waterways, wildlife, and coastline.
"There are simple everyday actions: pick up pet waste, throw away the trash, and don't overwater your lawns. To prevent ocean pollution, remember anything you put on the ground will go to the ocean," said Craig Gustafson with Think Blue San Diego.
Volunteers collected more than 57,269 pounds of litter and debris Saturday, hoping their efforts would create a cleaner environment.
"We are going to have a trash jackpot!" said Culpepper.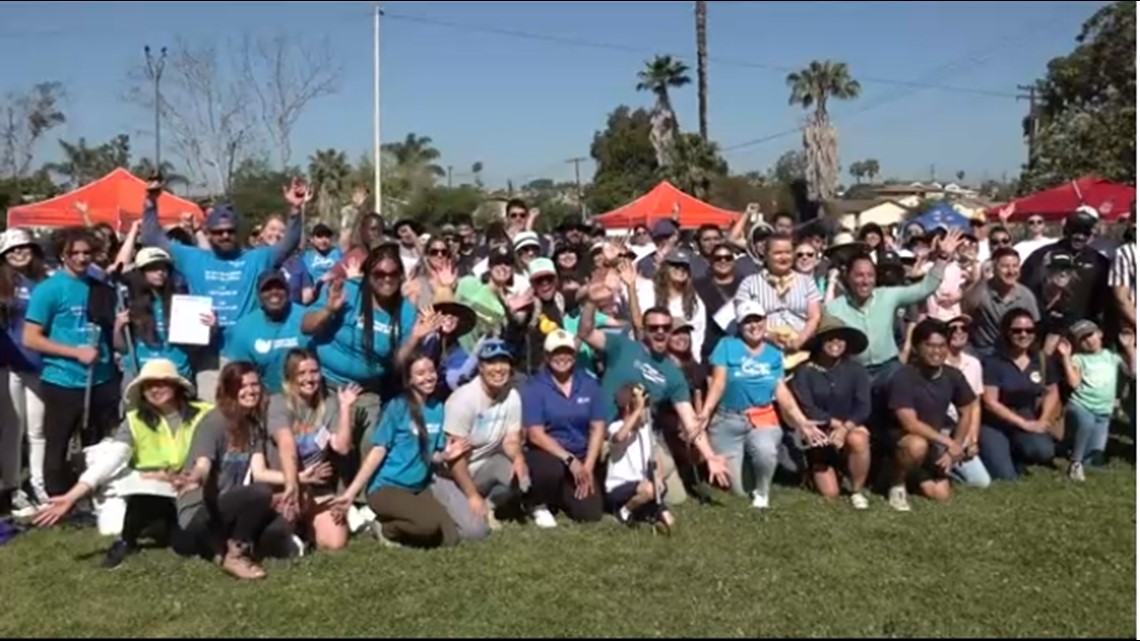 WATCH RELATED: Creek to Bay Clean-Up 20th anniversary (2022):