SAN DIEGO — Family and friends describe the 20-year-old man who was shot and killed outside the Central Library on Tuesday as funny, outgoing, and the life of the party.
Friday there was a growing memorial of candles and flowers for Trey Walker outside the library.
Loved ones tell CBS 8 that Walker was a new father and that he loved being a dad. He had a 10-month-old baby named Ella with his girlfriend.
According to San Diego Police, 21-year-old Kenneth Chaney shot and killed Walker in the atrium of the library, after Walker and a group of people confronted him over a stolen backpack.
A 24-year-old male was also shot, but is expected to survive. A witness told CBS 8, Chaney tried to shoot a third man, but missed.
Chaney was arrested Thursday near University Avenue and Interstate 15. He is scheduled to be arraigned Tuesday on First Degree Murder and Attempted Murder charges.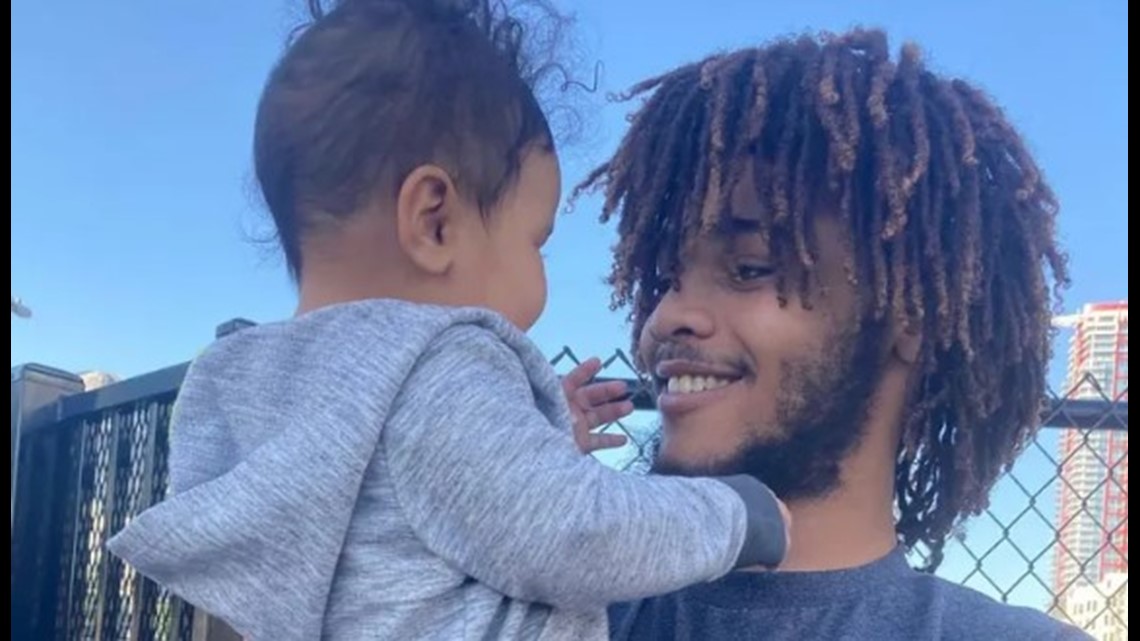 Walker's family has set up a GoFundMe to cover his funeral expenses.