VISTA, Calif. — An Army Veteran who suffered a brain stem stroke and needed a mobility van wants to thank CBS 8 viewers for their generosity.
In this Zevely Zone, I returned to Vista for the feel-good follow-up story. You did it again San Diego County, you gave a veteran in need the keys to his independence.
In June, we told you about Jarrod Hahn, an Army veteran and father of five who suffered a brain stem stroke. "We can't go anywhere," said Jarrod's wife, Vanessa Hahn. Following our story, a contractor offered to make Jarrod's bathroom wheelchair accessible free of charge.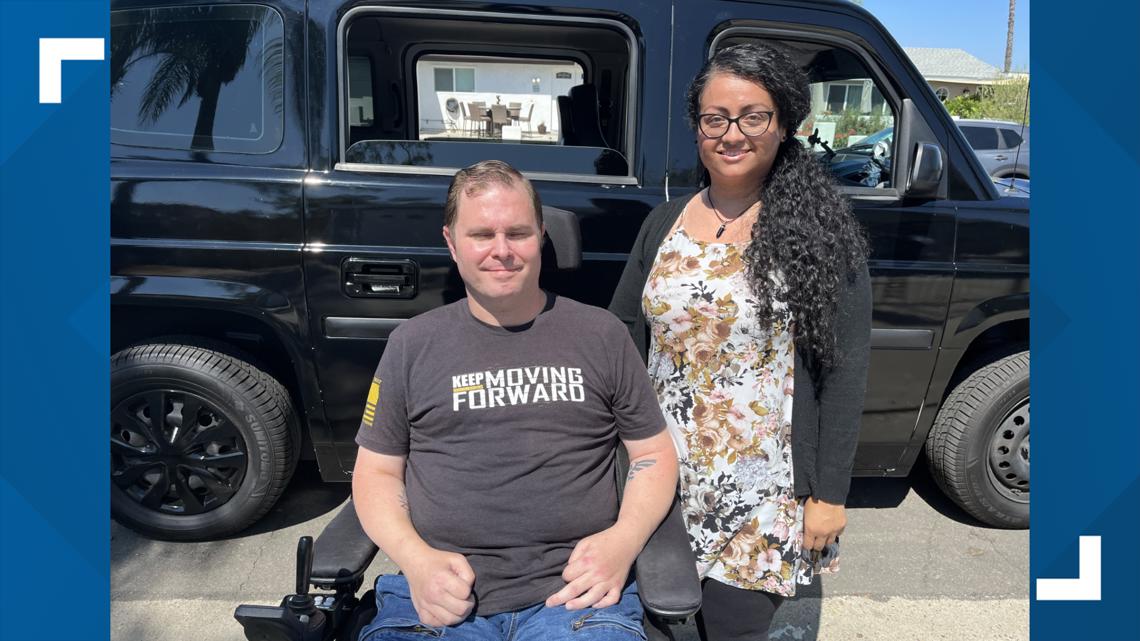 While Jarrod's been going to therapy to regain his speech, his wife Vanessa launched a GoFundMe page, hoping to raise enough money to buy a mobility van.
"We started getting donations almost right away," said Vanessa. They were hoping for a thousand dollars, but CBS 8 viewers had a bigger number in mind.
"I remember telling him, we hit a thousand and we kept going oh my gosh it's two thousand," said Vanessa.
The money rolled in, kind of like the mobility van that followed. Vanessa and Jarrod were able to buy it thanks to your donations. "So, we ended up getting ten thousand dollars from the GoFundMe and we just put it all down on the van," said Vanessa.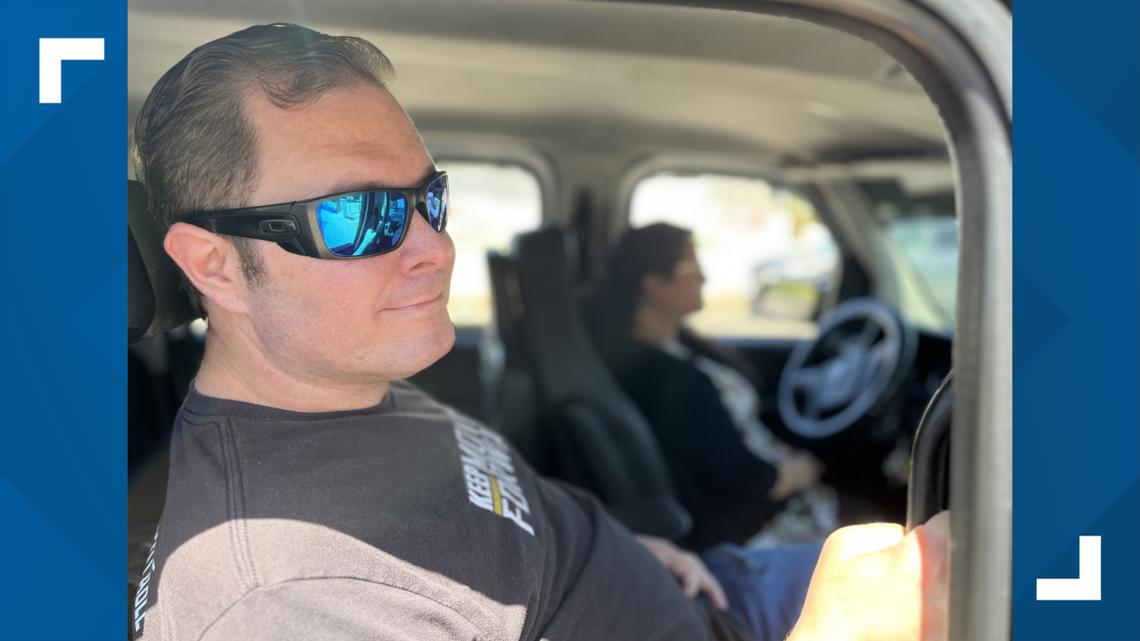 The Hahns traded in their Honda Pilot and bought a mobility van that they're calling Big Ben for 16-thousand dollars.
"I could not believe it," said Jarrod. Not only does Jarrod want to thank San Diego, but he also wanted to show you how hard he's working to someday walk again.
"It's getting easier but it's very difficult," said Jarrod while lifting his legs.
Big Ben needs a little love. The Hahns are hoping to find a mechanic who can install air conditioning and fix the mobility ramp. Vanessa has to manually lift a replacement ramp into place right now. Jarrod fixed Apache helicopters in the Army.
"I am a mechanic by trade," said Jarrod. He wants to do the repairs himself but can't. Yet, like a true soldier, he's focusing on what he can do and thanks to you that's simply leaving the house.
"It was so nice to be able to take him out and just have a date. Where did we go? I think we went to Denny's. We went to Denny's," said Vanessa.
Since getting the van, Jarrod's gone to their son's high school graduation, the movies and frozen yogurt.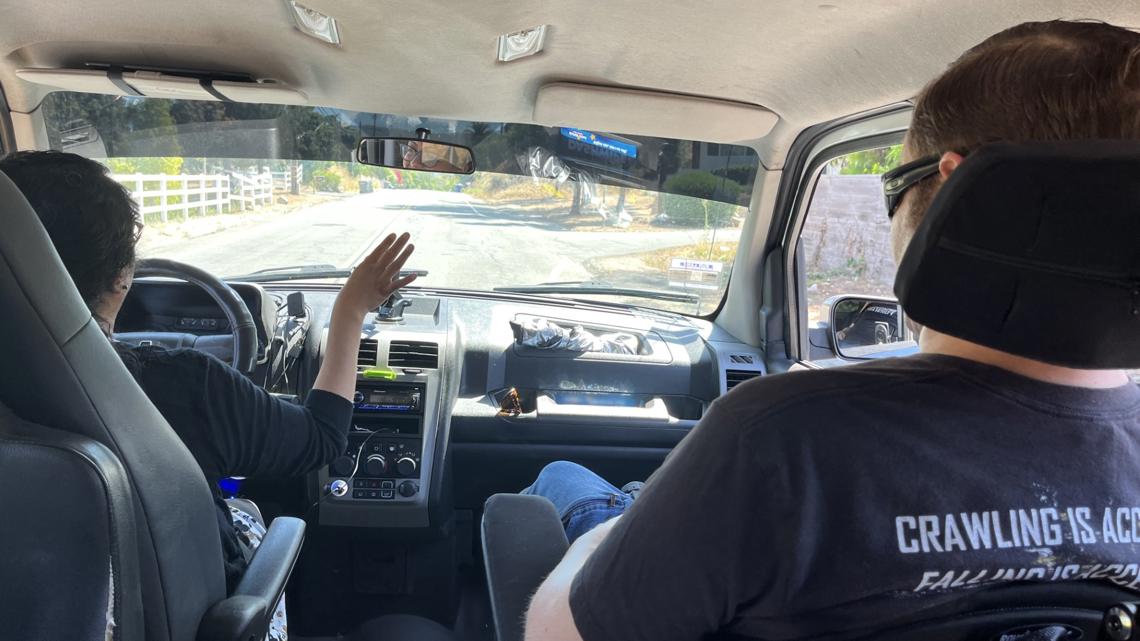 "I just want to thank everybody, it's such a gift that they gave us," said Jarrod. Vanessa added, "They've given him a reason to feel like he is a part of the community and a part of society, and you know he was trapped here." Before Big Ben, Jarrod and Vanessa were forced to pay for taxis.
"One of his therapy visits they charged us two hundred and eighty dollars," said Vanessa.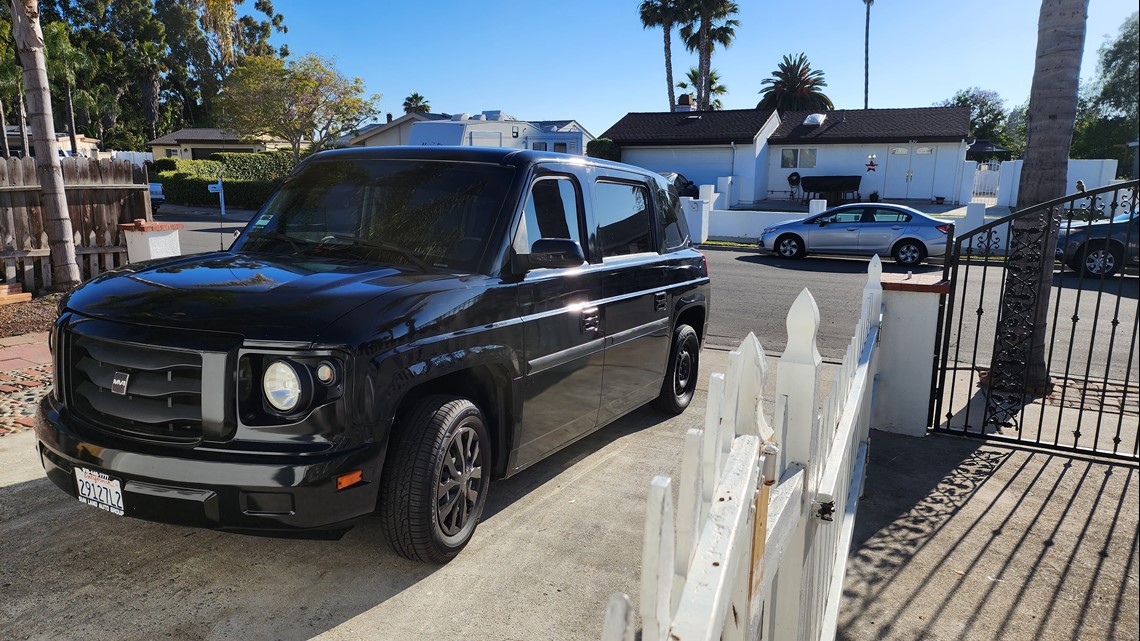 Jarrod wants us all to know, San Diego County's generosity is a testament to who we are. "Thank you from the bottom of my heart really great," said Jarrod.
Terry of T.C. Farris Construction saw the last Zevely Zone segment and called Ed Berger of the Poway Veterans Organization to donate his construction labor for the bathroom remodel. The Hahns also want to thank VIP Rehabilitation. The rehabilitation facility gave Jarrod a scholarship for physical therapy.
Jarrod Hahn is 41-years-old. He suffered his brain stem stroke on August 27, 2022. If you'd like to help the Hahn family pay for the needed repairs to their mobility van, please visit their GoFundMe page.