SAN DIEGO — Imagine getting expelled from high school for having long hair that didn't even touch your collar. In this Zevely Zone, I revisited San Diego's 'Haircut Crisis' of 1965.
We need to thank the CBS 8 video vault for producing another gem.
This time we head back to 1965 when the San Diego Unified School Board was quite literally splitting hairs. In the mid-1960s, when the Beatles were taking America by storm, a cloud of controversy enveloped San Diego.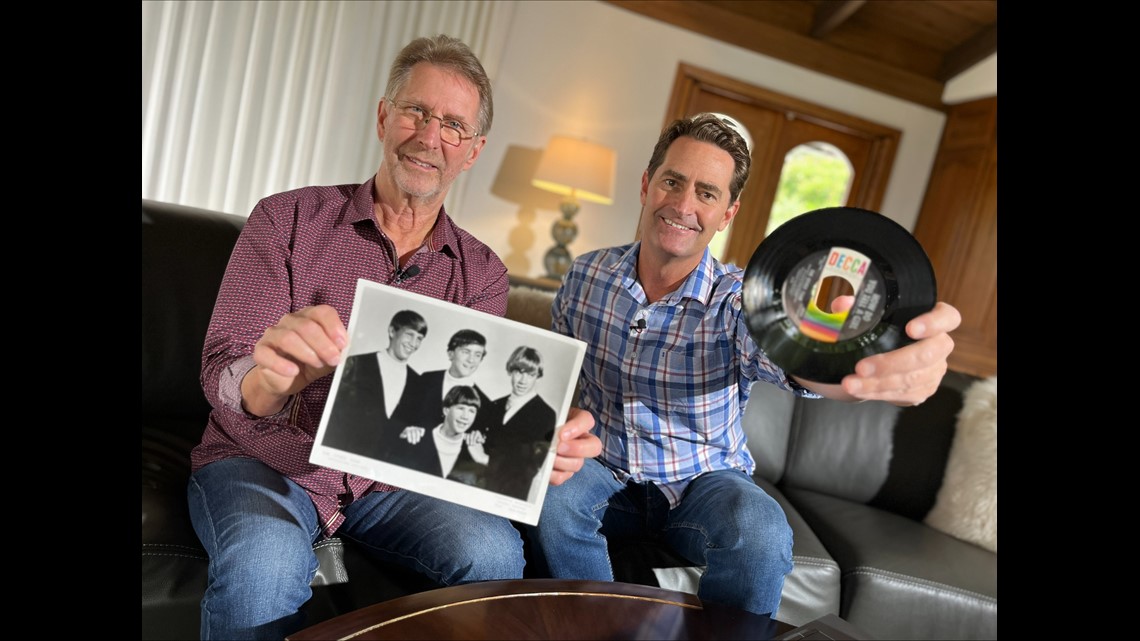 When Ken Pernicano was 14 years old, he was in a band called 'The Other Four' and got hauled in front of the San Diego Unified School Board. "This is me," said Ken.
His hair did not even touch his collar.
"No. That's how long it was when I was kicked out of school," said Ken.
You read that right, in 1965 Ken was expelled from Crawford High for a haircut that these days most would call short. "Yes, Mr. Perry who is in this video was the principal at the time and yes, he said your hair is too long," said Ken who was never told how short they wanted his hair to be. "I guess probably shaved like his," said Ken.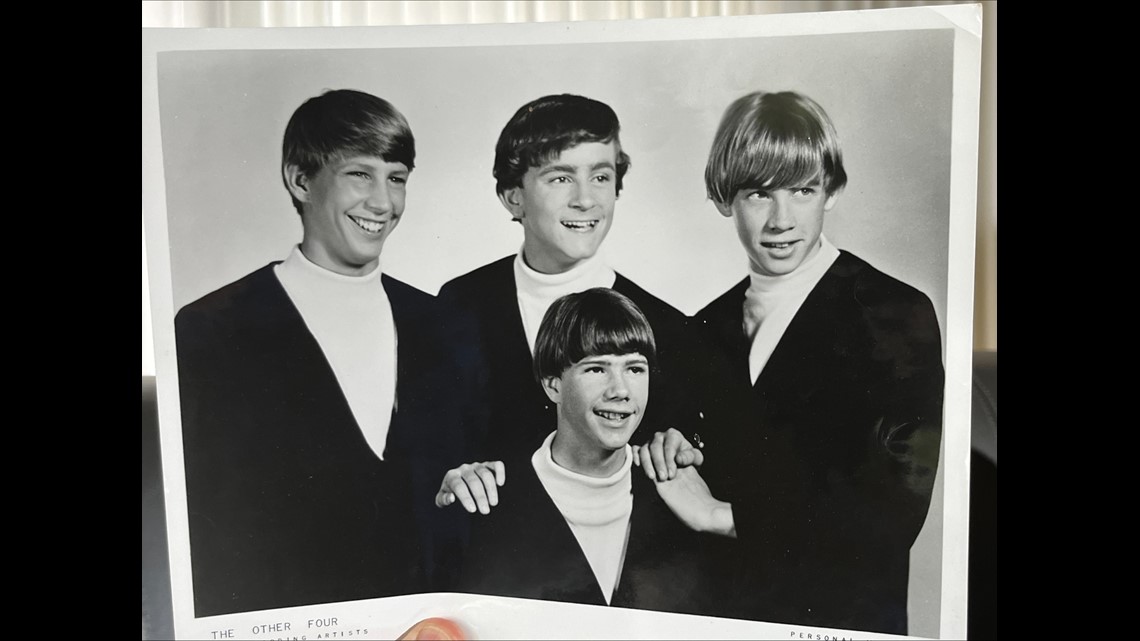 Ken showed me numerous newspaper articles about the controversy.
As his hair continued to grow, so did the story that made the cover of the national magazine called Teen Screen. "The national haircut crisis. They say cut it off. We say cut it out," laughed Ken while reading the headlines.
His band shared the cover of a magazine with the Beatles. "Yes, that's crazy. 14 years old," said Ken who read part of the article to me. "While war rages on in Vietnam and astronauts walk in space some people Americans prefer to concern themselves with more important things, haircuts," read Ken.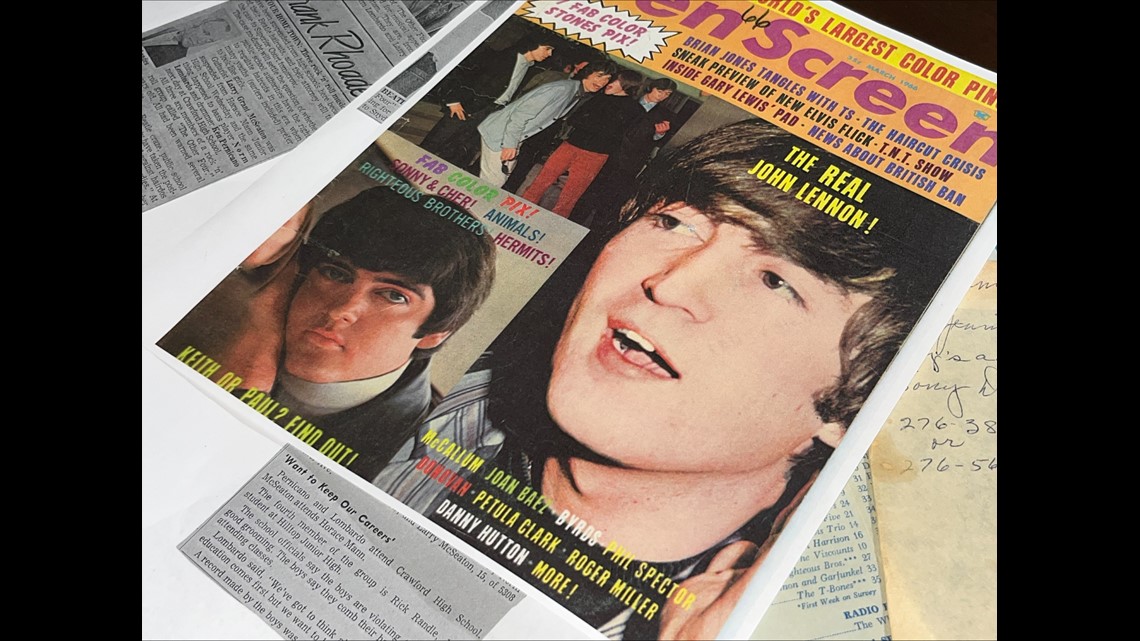 The Other Four had a hit song called "Why" and recorded it at the same studio as the Beach Boys. "The Beach Boys, 1966, that was when we did Why," said Ken who watched Brian Wilson record his music.
I asked how long Wilson's hair was. "He had long sideburns from what I could remember," said Ken. Their song Why was listed as one of KDEO's top picks.
A flyer from the radio station showed the number one song on the list was My Generation by The Who and the number two song was Why by The Other Four. "Yes, Radio 91," said Ken. "It just brings back memories that it was so cool."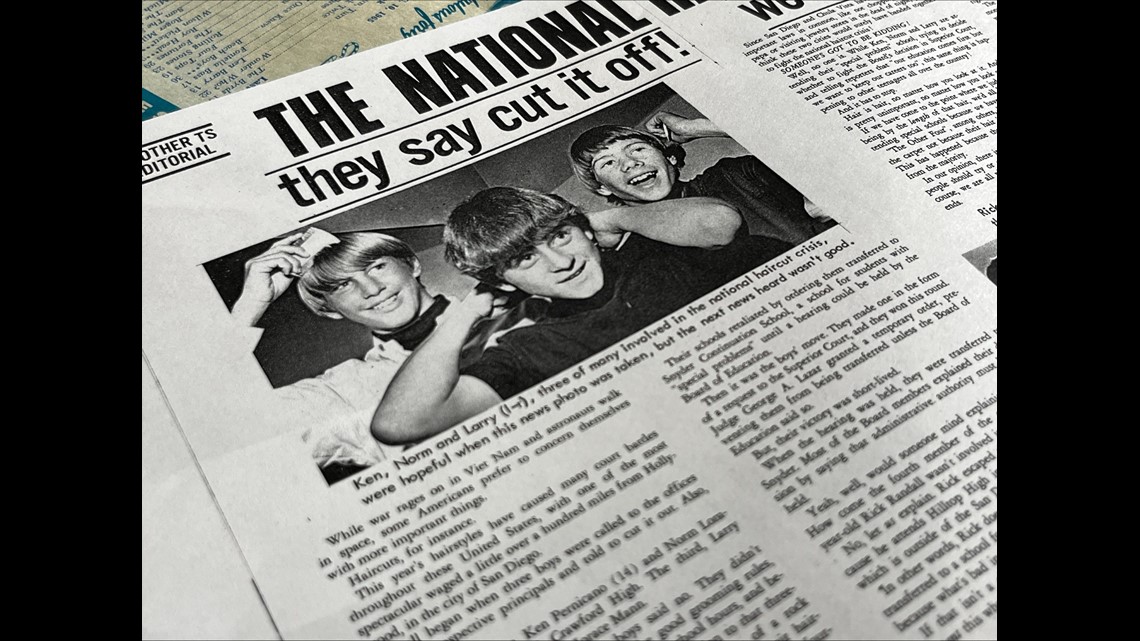 But you know who wasn't cool?
Getting sent to continuation school until the controversy died down. "I was finally allowed to return in my junior year," said Ken who did cut his hair.
Again, when I pointed out his haircut in question didn't even make it to his shoulder Ken said, "I know different times. This was a military town remember." They might not have been as popular as the Beatles but The Other Four stood up for what they believed got rewarded with fan mail. "Girls would send me locks of their hair," said Ken.
Before getting expelled, Ken offered to cut his hair, but the school board thought he'd still be too much of a distraction on campus, so they made him leave Crawford High anyway.