SAN DIEGO — The month of May is a strange time for a Christmas story, but some gifts need to be unwrapped immediately. In this Zevely Zone, I spotted a unicorn in University Heights.
Christmas is still seven months away, but one holiday magic maker is already hard at work. You may not recognize Jeff Gelder's face, but if you listen to the radio, you probably know his voice. 20 years ago, the voice-over talent decided he wanted to help sick children. "The biggest thing was to bring smiles to kids in the hospital," said Jeff who started a charity called Children's Holiday Magic Project in 2002.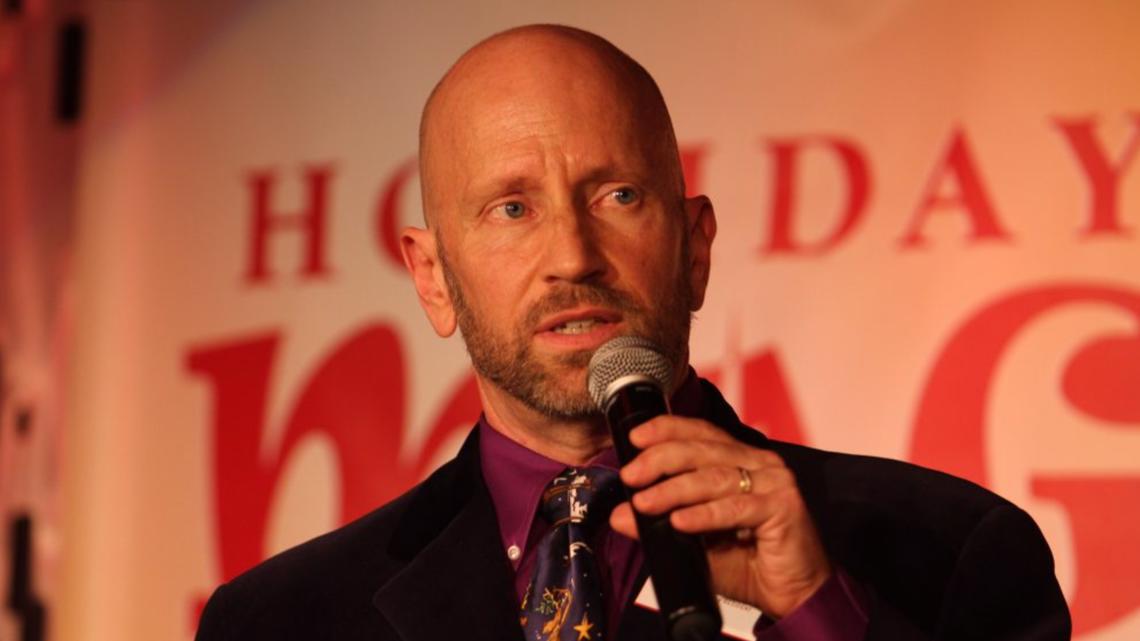 Every year, he releases a CD or downloadable version of Holiday Magic: A Gift for Children of All Ages. Jeff invites voice-over artists and musicians to perform a holiday show. "Some of you are not able to be with your families this year," said one voice-over artist. "You are special because you matter, you are important because you are here."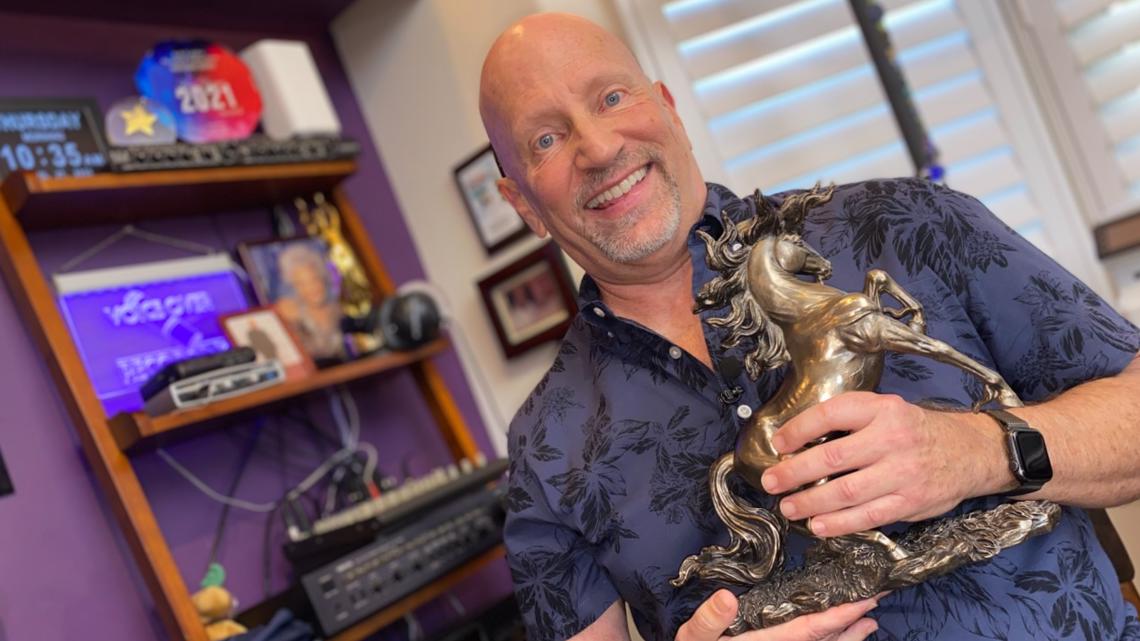 Jeff gathers musicians and professional voiceover talent from around the world to bring music and storytelling to children's hospitals during the holiday season. "It's amazing," said Jeff who plays a popular character known as Jeffrey the Surfer Reindeer.
"Dude, it's cool if we get to go to the hospital and visit the kids every year," said Jeff in his reindeer voice. He started giving the CDs to sick children in San Diego and now, "We go to 72 hospitals around the country," said Jeff. His Holiday Magic also travels to London and Singapore. I asked him how many total CD's he has given away? "Over the years? About 200,000," Jeff said.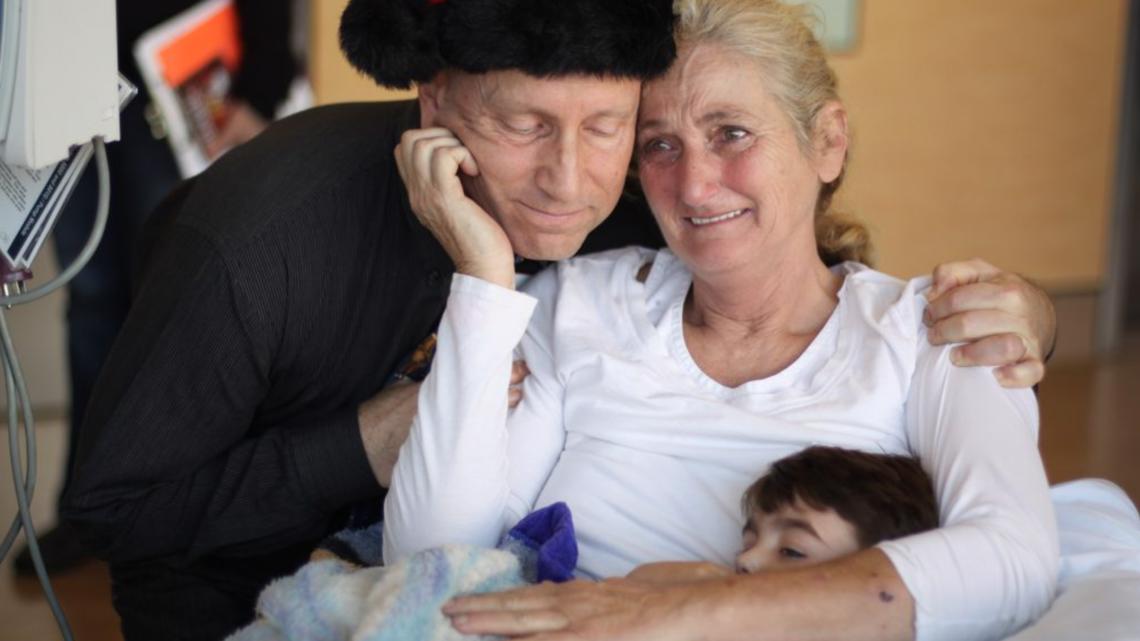 All for free and all for children stuck in a hospital during the holidays. In March, Jeff was surprised with a big award. "Yeah, the Unicorn Award," said Jeff who attended a worldwide conference and was presented with Voiceover Atlanta Unicorn Award. "Here's the plaque, it says in recognition of exemplary character," said Jeff.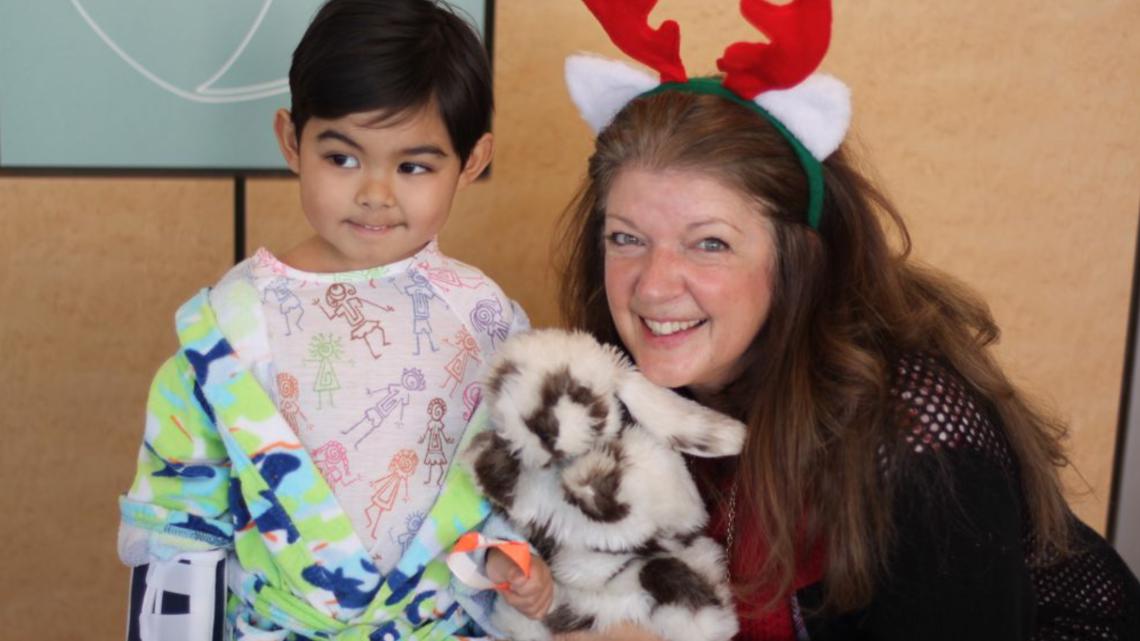 He works on his project all year long, sometimes forgetting he has to make a living for himself which is why he recently told a friend he may give it all up. "He looked at me and said you can't stop this, this is who you are, this is what you do, and I realized that it is, I have to do it. It just lights me up, somehow, I'll pay my bills, somehow it will happen, and it does every time," said Jeff while choking back tears.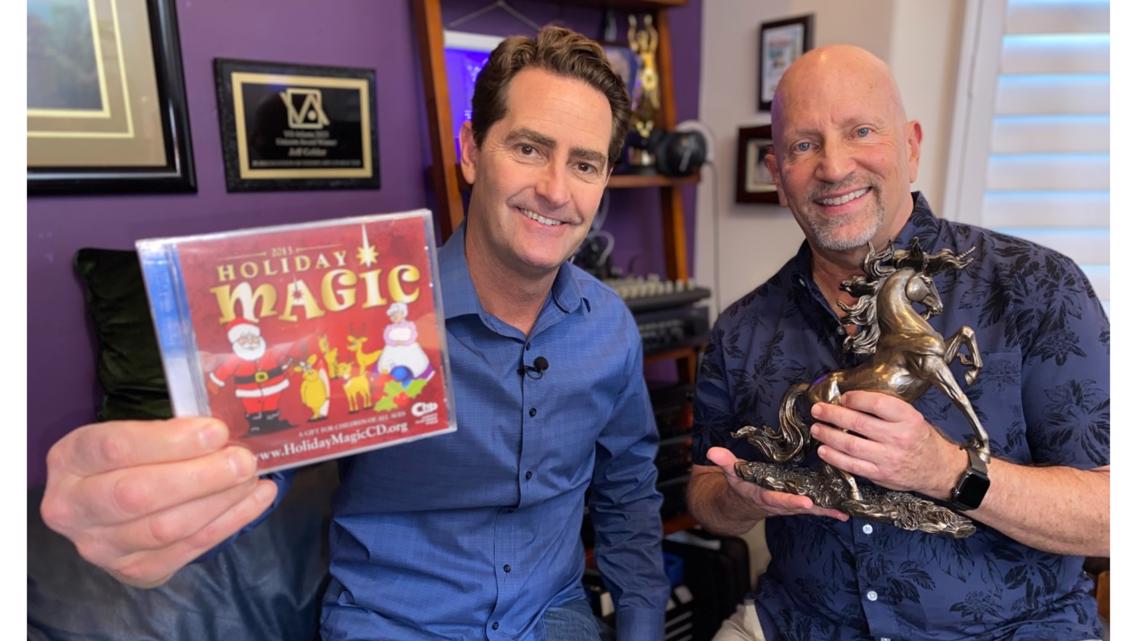 We all have a voice to share, Jeff Gelder's was presented with an award he'll treasure for life. "The Unicorn," said Jeff "I carried that all of the way home from Atlanta on the plane you should have seen TSA, what are you going to do with that."
All of this is done, year after year, without any pay or remuneration. This is a labor of love that Jeff has created for the children and their families. CHMP is 100% supported by donations, grants, and sponsors. One of Jeff's main fundraisers is called "A Hike for Holiday Magic". The event takes place on May 20th at Balboa Park. For more information click here.
Check out more Zevely Zone content below: