SAN DIEGO — A 49-year-old man was arrested Thursday afternoon and charged with multiple counts of attempted murder after shooting at a San Diego police helicopter in the Rolando neighborhood.
San Diego Police Department received a call around 3:23 p.m. from an "extremely upset" man located in the 6100 block of Tarragona Drive who told dispatchers his boat and vehicle were towed without warning, according to Lieutenant Adam Sharki.
The suspect, identified as 49-year-old Richard Favorite, began cursing on the line with 9-1-1 and told dispatchers that he'd grab a gun and start shooting people, then hung up the phone, Lt. Sharki said.
Neighbors of Favorite in the 6100 block of Tarragona Drive called the police around 3:50 p.m. to report hearing multiple gunshots in the area.
San Diego police launched one of their police helicopters (ABLE or Airborne Law Enforcement) which arrived over the reported address and located a man in the home's yard where the original 9-1-1 call came from.
"As it circled overhead, the male grabbed a shotgun and fired a single shot in the direction of the helicopter. Fortunately, it appears that he missed the helicopter," Lt. Sharki said in a press release.
Favorite went back into his home but later came out and surrendered to officers. A shotgun and fired shotgun shells were later located in his yard, police said.
The helicopter Favorite shot at was occupied by a pilot and two tactical flight officers, Lt. Sharki detailed.
Favorite was booked into San Diego County Jail in Downtown San Diego with three charges of assaulting an officer with a deadly weapon, one count of shooting at an occupied aircraft, four charges of an illegal and negligent firearm discharge, and three counts of attempted murder.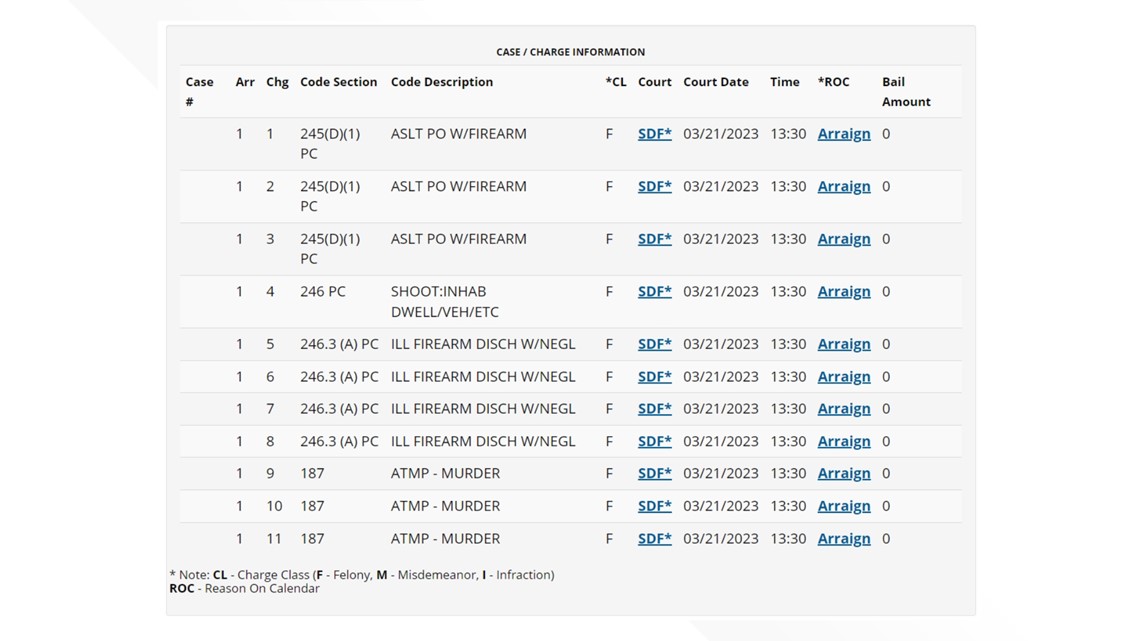 "Whenever an attempt on the life of officers occurs, the San Diego Police Homicide Unit responds. Detectives are interviewing witnesses, gathering evidence, and thoroughly and methodically investigating the crime," Lt. Sharki said.
Anyone with information regarding this incident was asked to call the San Diego Police Homicide Unit at 619-531-2293 or Crime Stoppers at 888-580-8477.
WATCH RELATED: Shootout on the 215 in Riverside kills CHP officer, suspect