EL CAJON, Calif. — Food has a way of bringing people together in good times and bad.
In this Zevely Zone, I headed to Granite Hills to see what was cooking.
For Chef Lauren Lawless, the smile you see on her new cookbook was hard-earned. You've probably seen Chef Lawless on national television shows such as Hell's Kitchen and Master Chef but before her fame came pain. "My parents were both drinkers, my mother was a bad alcoholic; same with my father," said Chef Lawless.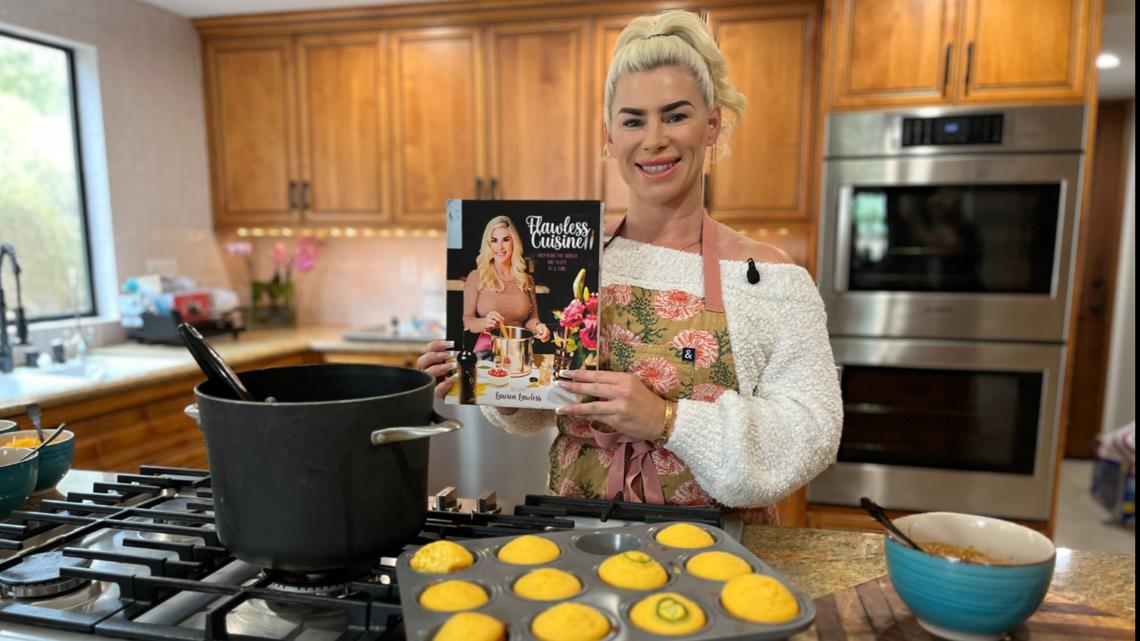 When Lauren was 10 years old, her mother shot and killed her father. "I was sleeping when my sister heard it and woke up and walked out to the kitchen and saw it and went back to my room to make sure I didn't leave my room," said Chef Lawless.
Lauren's mother went to prison for that crime that took place in their family kitchen, which oddly enough, is where Chef Lawless finally found her happiness. "Cooking saved me, it was my savior, I know a lot of my chef friends have the same kind of story," said Chef Lawless.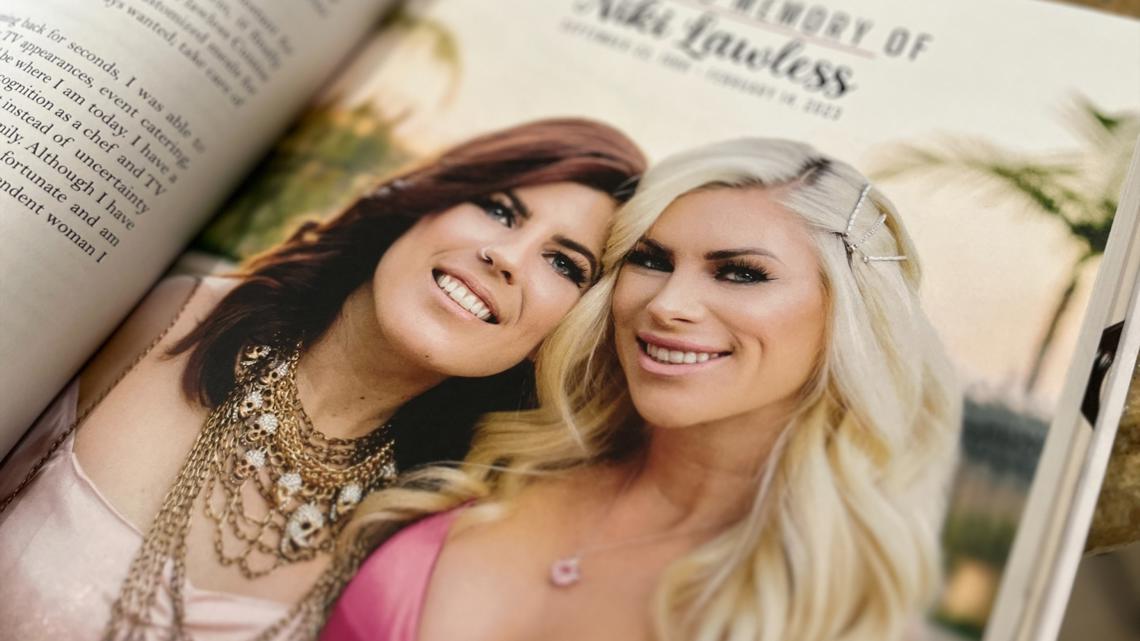 Chef Lawless is sharing her story in an autobiographic cookbook that not only shares her painful past in text but also her family's favorite recipes.
"Feeding other people is what makes me happy, you know putting a smile on other people's faces," said Chef Lawless.
One person who always put a smile on Lauren's face was her sister Niki who recently died after a 19-year battle with cancer. "She just passed away on Valentine's Day," said Chef Lawless. Niki helped Lauren publish Flawless Cuisine: Inspiring The World One Plate at a Time. "She wrote my book, my sister wrote the story, so she did a great job," said Chef Lawless.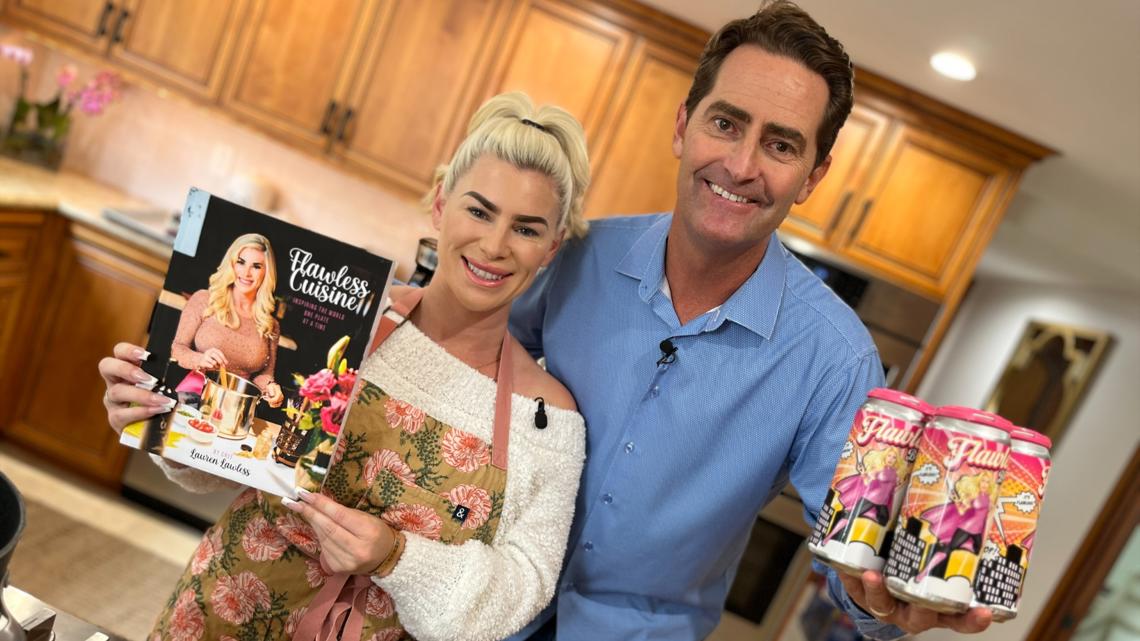 Sharing her family's favorite dishes helps keep their memories alive.
"Today I actually made my dad's chili, it's called Chuck's chili. My dad was legally blind, and he only cooked two dishes and they are in my cookbook. It's Chuck's Chili and his Zucchini Bread," said Chef Lawless.
On the menu during our shoot was Chuck's Chili and the same corn muffins her sister adored which Chef Lawless washed down with her new beer. On the front of the can Chef Lawless looks like a superhero. "Well, I am kind of a superhero. They call me Flawless Lawless," said Chef Lawless. "I am a big beer drinker I love beer."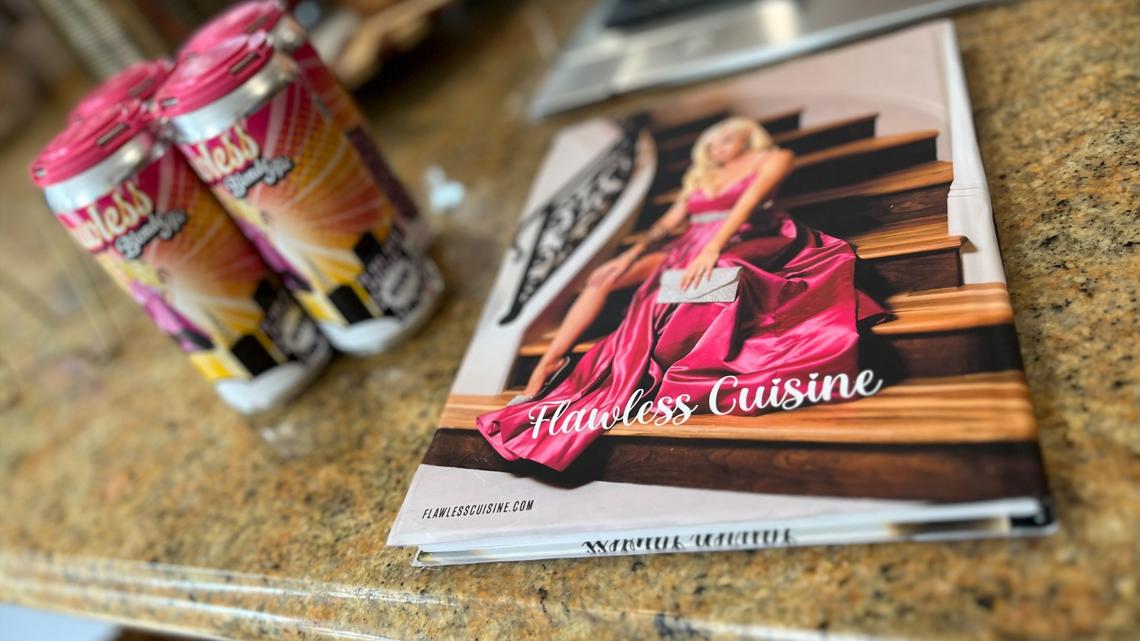 Crafted in partnership with San Diego's WestBrew, a boutique brewery with locations in Del Mar, Vista and Downtown San Diego, CA, Chef Lawless has created a brew that, like herself, is not-your-average beer.
Flawless Blonde Ale is an easy-drinking and visually appealing beer, with a light golden color made from Tettnang, Cascade, and Lemondrop hops.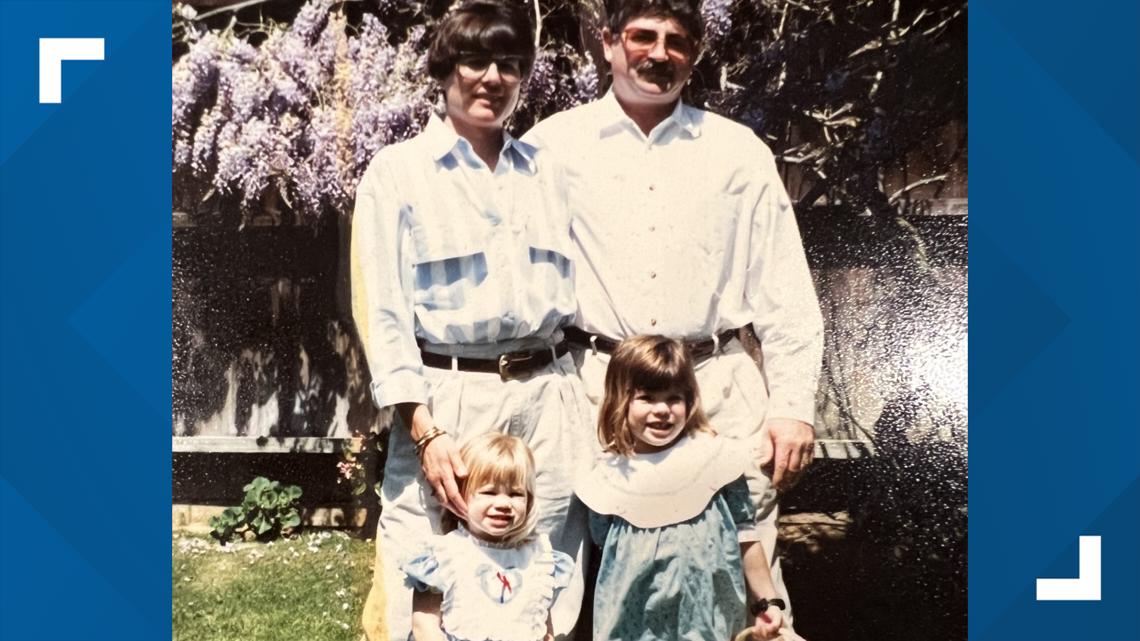 She also loves the family she created with a strong work ethic. "I'm a hustler, you know what I mean, I like to hustle I am not one to sit on my butt all day I like to go out and get it," said Chef Lawless.
Now married with three children, Chef Lawless is proud to break the cycle of abuse. "You can do anything you want to do it doesn't matter what it is. I don't take no for an answer ever," said Chef Lawless who hopes her cookbook offers a recipe for strength and success. "Look, with tragedy, comes triumph, right?" said Chef Lawless.
TV personality, personal chef and author Lauren Lawless has thundered onto some of the world's most prestigious culinary stages including "Hell's Kitchen" Top 10, "MasterChef," "Sushi Master" with Morimoto on Roku, Travel Channel's "Best in Food," "Chopped" and was the winner of Food Network's "Supermarket Stakeout." Today, Chef Lawless launches herself into the world of craft beer with the unveiling of Flawless Blonde Ale.
For more information about her new cookbook and beer click here.