SAN DIEGO — One of the suspects arrested on multiple charges in connection with the killing of an Alpha Project security guard pleaded not guilty in court on Wednesday. Murder and other charges were filed against Johnny Lee Hill, 40, and Floyd Garrett, 47 who are accused in the shooting death of the security guard outside an East Village homeless shelter three days after Christmas.
The two ex-cons are charged with the Dec. 28 slaying of Ernest Lee Buchanan, a 44-year-old guard at the Alpha Project tent shelter at 1700 Imperial Ave.
Hill pleaded not guilty Wednesday afternoon and remains in custody in lieu of $10 million bail pending a Jan. 13 bail review hearing at the San Diego Central Courthouse. Court records show that Hill has a lengthy criminal history.
Garrett was arrested in Phoenix and will remain in Arizona until he's extradited to San Diego, possibly next week.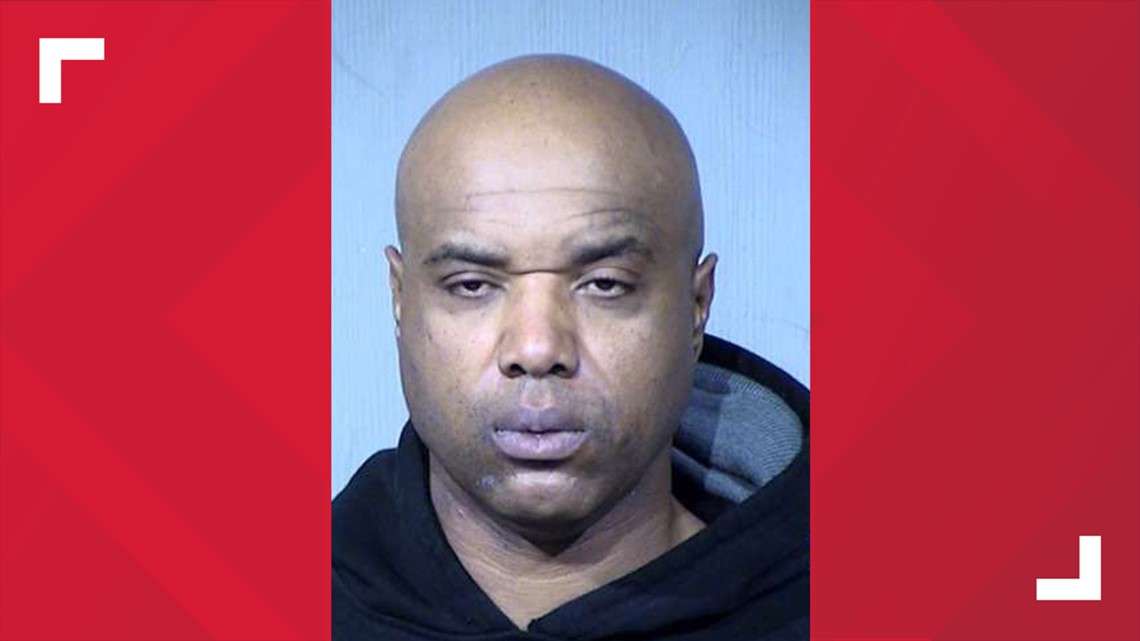 Detectives say the motive behind the killing is unknown and they are working to find out if the suspects knew the victim. Police say they were able to track down the two suspects because of the smart street lights installed near the bridge shelter where the shooting happened. Police said the footage was very clear and credited it with how they identified the shooters.
In court, Deputy District Attorney Matthew Carberry said the footage showed:
"Both defendants, Johnny Hill and Floyd Garrett arriving together, waiting for the victim to arrive in his truck. Both defendants shot Buchanan down in the middle of the street using two separate caliber firearms."
"Buchanan died shortly thereafter," Carberry added.

In addition to video footage, Carberry said DNA left on items at the scene was matched to Hill.
Carberry said Hill and Garrett both have ties to San Diego street gangs and extensive criminal histories.
"Hill has a lengthy criminal history, including a prior strike conviction involving a gang assault in 2010," Carberry said.
Bail was originally set at $5 million but Carberry requested it be doubled and the judge agreed.
Meanwhile, several family members of both Hill and Buchanan sat in the courtroom just feet away from each other and were emotional during the hearing.
Carberry said the victim's family is coping as best they can
"They're obviously deeply disturbed by what happened so suddenly to a member of their family," he said.

Both suspects face life imprisonment if convicted of murder, assault with a semi-automatic firearm and being a felon in possession of a firearm.