SAN DIEGO — In one week, the only woman who was onboard Honor Flight San Diego 2019 will turn 100 years old. Evelyn Dene Sooy, who goes by Dene, is also one of the first naval officers.
Sooy joined the U.S. Navy on July 4, 1943 and served until 1945. She served in World War II and was in the Naval reserves from 1946-1979.
While in the Navy, Sooy was a cryptologist in communications for the Navy where she created code to transport orders to shops. Sooy had an interesting connection with another Honor Flight veteran, WWII veteran Glenn Billman who also typed codes for movement to another ship the USS Gleaves.
After the war, Sooy had several careers; she worked in European-occupied Wiesbaden, Germany, did employee relations, worked in real estate in Solana Beach, was a flight attendant for United Airlines and a civilian statistical engineer who built aircraft.
Sooy lives in Riverside and will be celebrating her 100th birthday on May 14. She says the key to living so long is, "attitude" and "a little booze."
Evelyn Dene Sooy in the Navy and on Honor Flight San Diego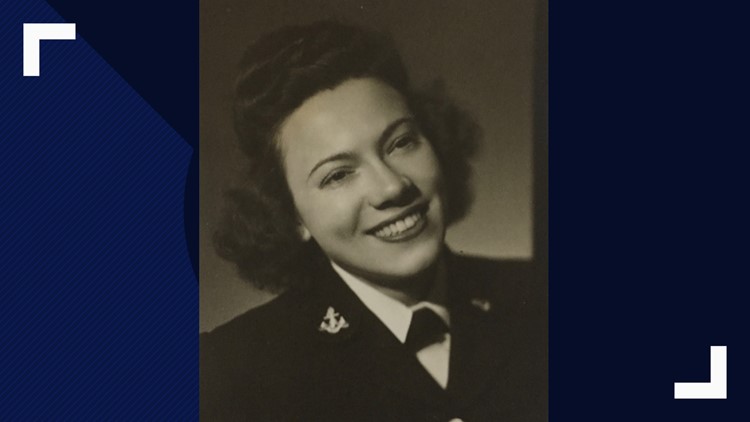 Editor's note: A previous version of this story identified Sooy's job in the Navy incorrectly but has been updated.