San Diego Pride Parade 2023
The parade was live-streamed across all CBS 8 digital platforms on Saturday and is now available to watch as a replay.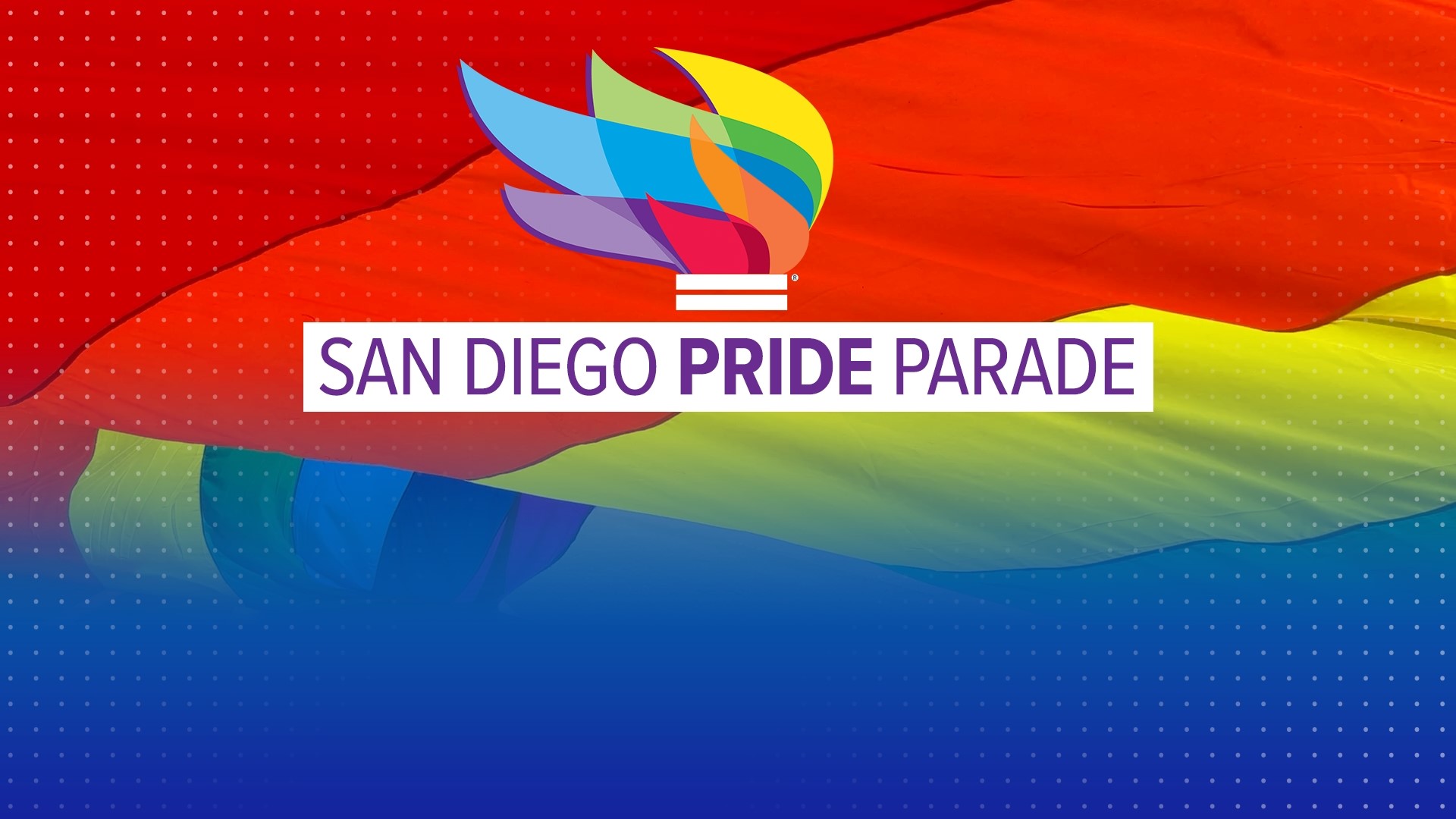 San Diego Pride is one of the largest pride celebrations in the United States with more than 300,000 visitors from around the world coming together for a week of music, fun, advocacy and celebration. The theme for this year's pride was "Thrive!"
In the midst of hate, discrimination, and more than 700 anti- LGBTQ+ laws introduced in 49 states across the country, people can hear the LGBTQ+ community and their allies thriving.
More than 280 floats participated this year in the annual Pride Parade. Float after float after float rolled through Hillcrest all the way to Balboa Park.
CBS 8 was proud to partner with San Diego Pride for this year's parade and festival on July 15, 2023. CBS 8's Jesse Pagan and Evan Noorani hosted Saturday's parade.
WATCH THE FULL PARADE ON YOUTUBE:
WATCH: San Diego Pride Parade 2023 | CBS 8 family joins the fun
PRIDE WRAP UP
:
'Visibility and a voice'
The San Diego Drag Community were the 2023 Community Grand Marshalls and Mayor Todd Gloria is a supporter.
"As the first openly LGBTQ Mayor to serve for the city, obviously this is an incredible day, plus the 100,000 and more people celebrating. It's the biggest civic event in [the] City of San Diego," said Mayor Todd Gloria.
LGBTQ supporters marched 1.5 miles showing off their colorful pride as thousands of spectators cheered for joy.
"It gives us visibility and a voice. We are here, we are queer and not going anywhere!" said spectator dressed up as an angel, Chris Cannova.
"It's important to me because it shows how diverse and amazing the queer community is," said another spectator.
"There is no hate. Everybody is nice. We are here to show support!" said spectators, Kyla Robinson and Anaja Grayes.
"San Diego pride, is another level for sure, and I'm just so happy to be a small part of this whole experience. Opportunities for queer talent are hard to come by so to have things like pride where we can showcase our own, is so important," said singer, dancer and songwriter from Atlanta, Tajonyx.
WATCH RELATED: Pride Festival kicks off Saturday with live music, celebrations, and more
THRIVE
:
'Community under attack'
"We take those moments of hurt and those moments of harm. And we turn it around into these great moments of joy," said Fernando Lopez.
Lopez is Pride's executive director and says this year's Pride is about countering those attacks and celebrating the champions on the frontlines.
"At this moment where our community is under attack, we are in a moment of national crisis, it was vital to us that we underscored and emphasized every single person who is helping our community rather than harming our community," said Lopez.
HISTORIC
:
America's first openly gay MLS player
One of professional soccer's biggest LGBTQ trailblazers has a lot to celebrate.
San Diego Loyal midfielder Collin Martin, 28, made history in 2018 by becoming one of the first openly gay Major League Soccer players. Five years later, Martin is still celebrating himself and the support given to him by the sport that he loves.
Martin was playing for Minnesota United in 2018 when he took to Twitter to announce that he was a proud and supported openly gay player in Major League Soccer.
"I wanted to focus on when I first came out was how much I was supported in the locker room, how much my teammates had just treated me like any other teammate," Martin said.
Martin said he didn't want his announcement to focus on what he called ''negative homophobia'' or ''overt masculinity'' that has become synonymous with locker room culture in professional sports.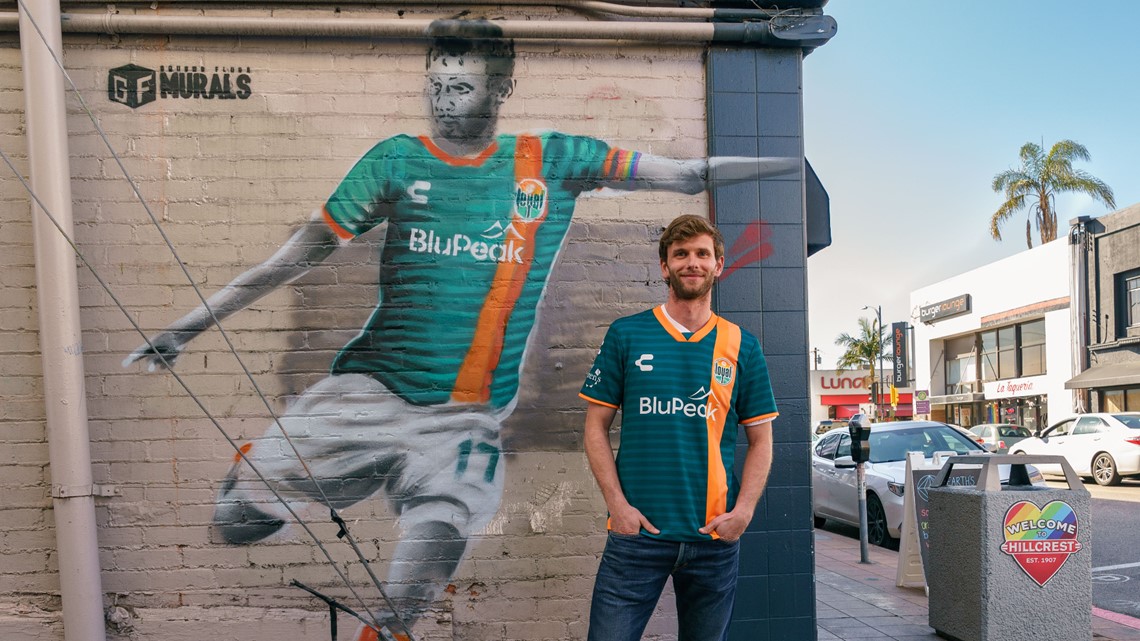 BALLROOM
:
A look inside ballroom culture
One of their responses is joy and liberation through a self-sustaining social network in ballroom culture. You may have seen it in popular TV shows like Pose, Legendary, and RuPaul's Drag Race, but it's closer than you think, and the culture is thriving.
"I grew up in a biblical Christian household." Mother Teyana started. "I wasn't privy to knowing anything about the trans experience. I barely knew what it meant to be gay."
SHOT OF LOVE
:
Cuppa Cuppa is a tiny coffee shack overflowing with pride
June is national Pride Month and it's an opportunity for a married couple to thank the community that embraced them and their business. In this Zevely Zone, I went to Allied Gardens for a double shot of love.
When I arrived, I saw a coffee shack that was small but overflowing with pride for coffee and love.
"Oh yeah, that is when we first started," said Emma Strong and Cynthia Hillman.
18 years ago, on the corner of Mission Gorge Road and Zion Avenue, Emma and Cynthia were brewing up a strong love affair.
"Working at the window, slinging coffee," laughed Cynthia.
CELEBRATING PRIDE
:
SD Black Pride, She Fest
People across San Diego County celebrated at the annual She Fest and SD Black Pride in Hillcrest.
"We are celebrating queer women, 2LGBTQ+, non-binary individuals and anyone who finds community within," said Zaide Jurado, She Fest co-chair.
Volunteers helped put on She Fest, the free annual event. People who attended She Fest were spotted shopping at LGBTQ booths. Guests also enjoyed food, workshops, live music and more.
"It is very warm and welcoming and accepting. The vibe is nice. It's a sweet vibe. I like it," said attendee, Eryn Todd. "For somebody like me, I've never experienced openness like this. I lived where it's shunned. Here, I'm allowed to exist and it's a space that encourages that."
Organizers say it's a space for everyone to feel accepted and loved.
UNITY
:
Santee Pride Walk
People taking part in the Santee Pride Walk say it symbolizes coming together and unity within the Santee community.
"Santee, in the 43 years I've lived here, hasn't been known for its acceptance in civil rights issues, but look how the tide has turned and that tide is getting taller and bigger and stronger," said Pride Walk attendee, Christynne Wood.
Wood found herself in the center of a controversy in January when protests erupted after a teenager thought she saw a naked man in Santee YMCA locker room; bringing forth the opposition of allowing transgender people in locker rooms according to their gender identity.
"For Heaven's sake, we're meeting at a church, and thanks Channel 8 for understanding. God Bless," said Wood.
FAMILY
:
LGBTQ+ barriers to fertility
There are many medical challenges LGBTQ+ patients face especially for fertility care.
Surveys show on top of the high costs to build a family and navigating insurance, many have negative experiences with healthcare providers
But for trans patients, it's even more difficult to build a family.
"When people find out that I carried my child, they're astonished," said Andie Hosch.
ECONOMIC IMPACT
:
San Diego's largest civic event
More than a quarter of a million people are expected to attend San Diego's largest civic event in America's Finest City.
Since San Diego's is in July instead of June like other cities, many make San Diego a destination to celebrate LGBTQ+.
Organizers say San Diego Pride is one of the largest in the world with visitors from each state and nearly 100 countries. The week-long event has a multimillion-dollar economic impact
"There is a buzz in the air, we felt it this weekend," said Moe Girton, Gossip Grill owner.
SHOP LOCAL
:
Highlighting LGBTQ+ owned San Diego businesses
There are many LGBTQ-owned businesses across San Diego County that will be featured and highlighted on CBS 8 that are open and need support. It is important to businesses across all industries that the community considers shopping local in San Diego.
Dapper Boi is a gender and body-inclusive clothing brand that offers jean sizes ranging from 26 to 52.
A health and wellness resource that helps LGBTQ+ adults create and find healthy relationships from the inside out.
Gossip Grill is an LGBTQ+-friendly bar that serves quirky cocktails and American comfort food amid female-inspired decor. They're located at 1220 University Ave, San Diego, CA 92103.
PRIDE PROGRESS FLAGS
:
'Truly historic moment'
For the first time in its 50 year history, the Pride Progress flag was raised at all San Diego Community Colleges.
District leaders told CBS 8 the move came without controversy, but that wasn't the case elsewhere.
"This is truly a historic moment for our district," said acting chancellor Gregory Smith.
A similar ceremony was held at San Diego Unified. Students, young and old, shared why the pride flag means so much and expressed their appreciation for the district that has been raising it for years.
PRIDE KICK-OFF
:
Hillcrest prepares for the start of San Diego Pride
WATCH: San Diego Pride festivities kick off with Spirit of Stonewall rally
WATCH: Thrive! | Preparations underway for San Diego Pride kickoff